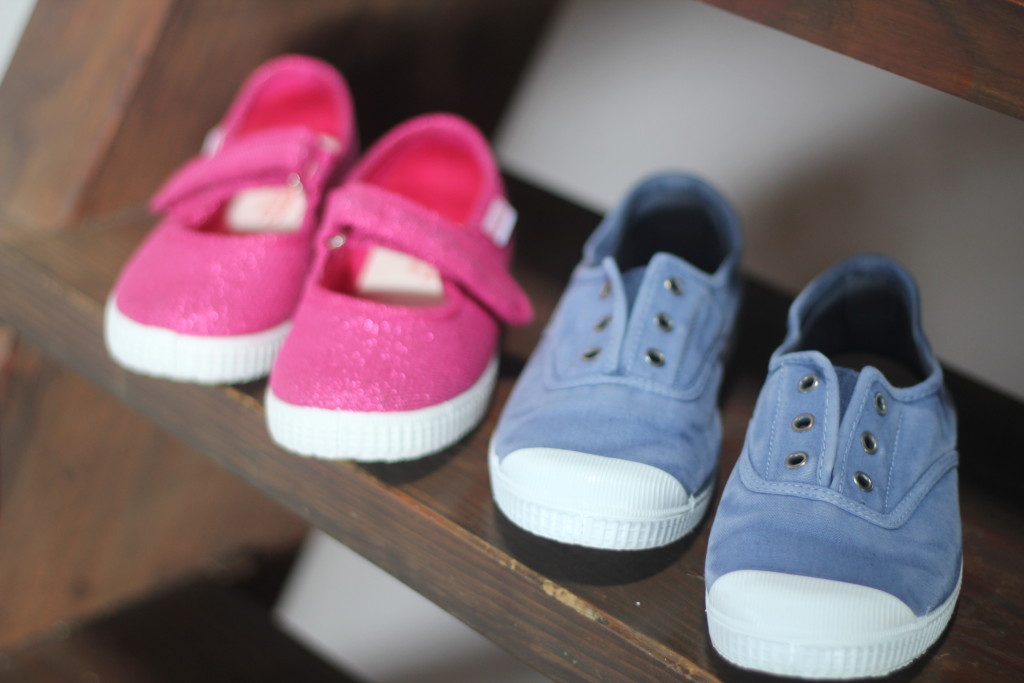 Cienta shoes begin with the careful selection of raw, natural materials appropriate to each season. Only the finest cotton, wool, linen and rubber are used to guarantee freshness in the summer, warmth during winter, and comfort all-year round.  All materials used are porous, making our shoes lightweight and breathable from all sides, even at the inner & outer soles. Each pair of shoes is further enhanced with scented in-sole paddings for cushioning and for the absorption of moisture.
Cienta Shoes are made in Spain.  They're eco-conscious and "Made in Green" certified.  Cienta doesn't use any glues or hazardous chemicals during production, so you can rest assured, they are safe for your little ones.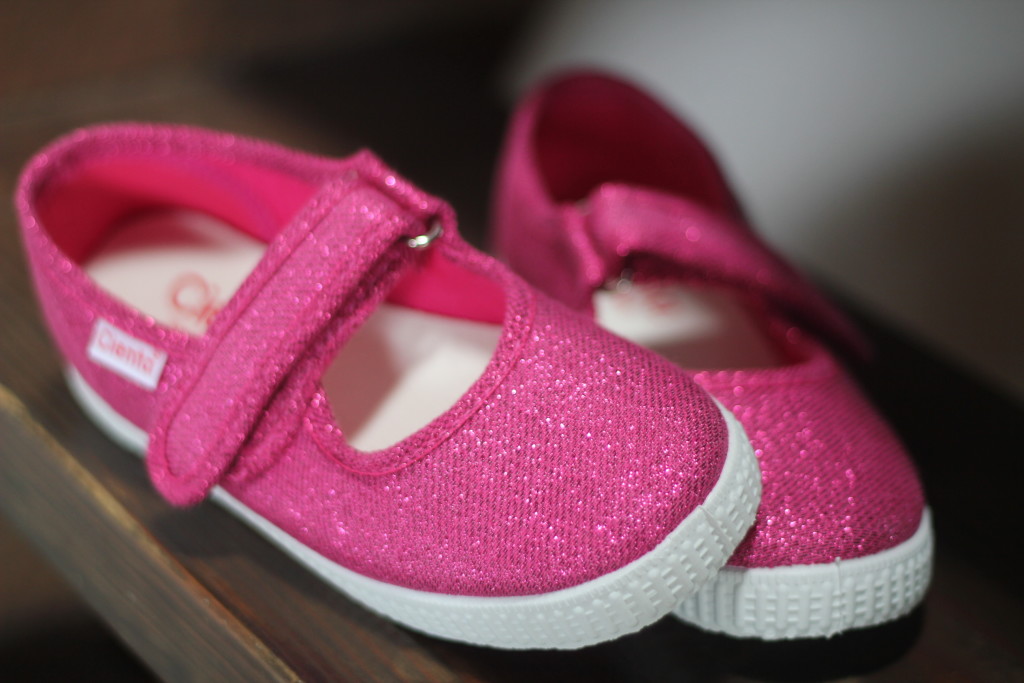 Upon opening my box of Cienta Shoes for my girls, the first thing I noticed was the lovely sweet fruity smell.  I didn't realize it at the time, but after looking over their website I found that they are made to smell that way!  How cool is that?  Cienta shoes feature scented outsoles that smell like berries. This natural scent is added to the rubber while the outsoles are being molded.  I think that's just the coolest thing ever, don't you?  That really makes this show unique when compared to other shoes out there.
I received two pairs of shoes, one for each of my girls.  I let them choose the style and color the preferred.  My youngest chose the Mary Jane Sparkle Shoes in Fuchsia (MSRP $36.00) and my eight year old chose the Sneaker Distressed – Laceless in Denim (MSRP $38.00).  I really like both pairs and they match each girls individual sense of style.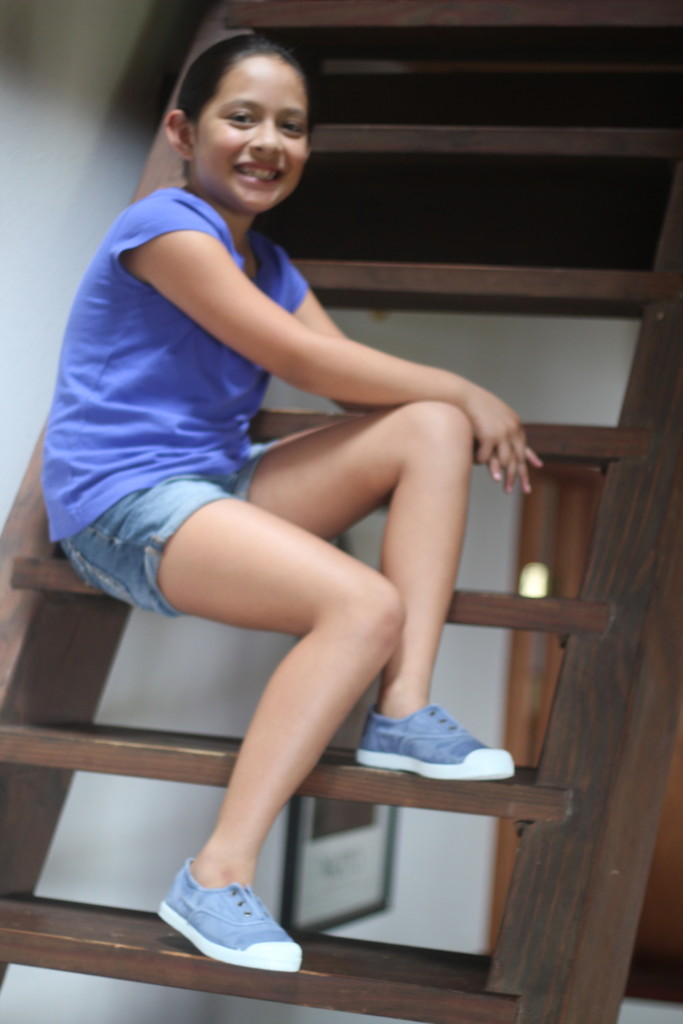 The Mary Jane Sparkle Shoes feature an all-over glitter canvas upper.  They're so sweet and sparkly, perfect for my little fashionista.  The Distressed Sneaker style is a nice slip-on shoe.  My daughter had been wanting a similar pair from another brand, but since she got these, she's more than satisfied.  Both pairs are very comfy and I'm sure the girls will get lots of use out of them.
Kids shoes are bound to get a little dirty, right?  Luckily, all of Cienta's canvas shoes are machine washable.  Just remove the insole and wash in cold water.  Then, let them air dry.  There's so much to like about these shoes.  If you're looking for a good comfy pair of shoes for your child, check out all that Cienta has to offer.  With the various styles and numerous color options, you're sure to find the perfect shoe for your little one.