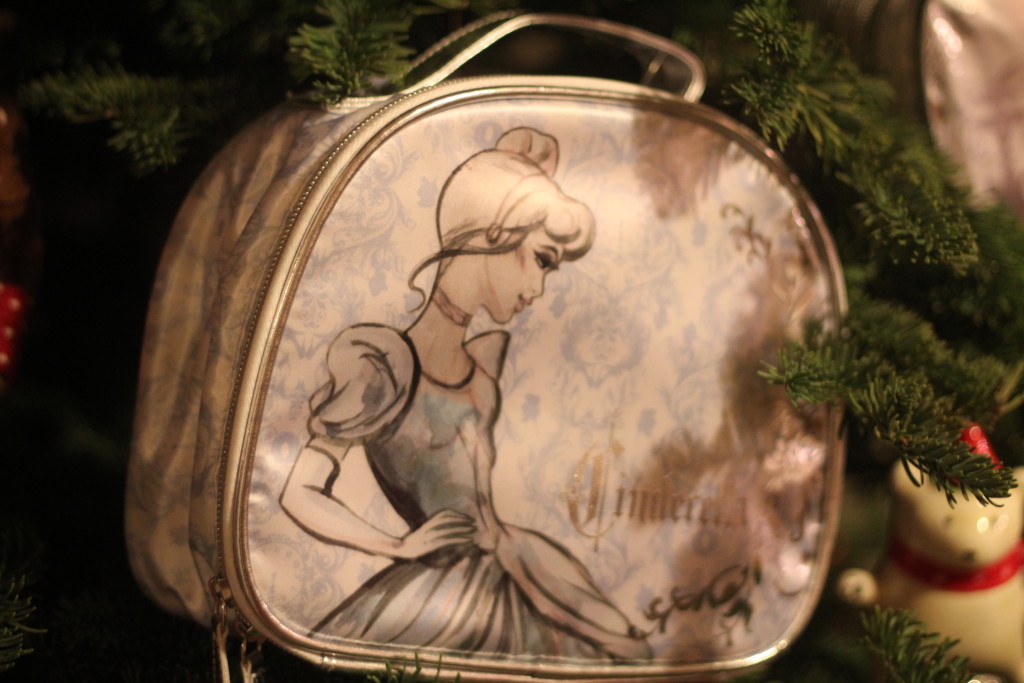 London SOHO New York has teamed up with Walgreens to offer another charming collection of Disney Cosmetic Bags. This time, the bags features none other than the beautiful Cinderella, a favorite princess for many. Available exclusively at Walgreens, the Cinderella Collection is perfect for anyone who loves the Disney Princesses.
The collection includes five new cosmetic bags including a train case, organizer, two wristlets and a 2 piece clutch set. The pieces are inspired by Cinderella's magical night at the ball, and they are absolutely stunning! The shiny metallic silver accents and trim really give these bags a special touch of elegance. London SOHO New York is known for being versatile, trendy and long-lasting. They've blended this classic fairytale with a functional design all the princesses out there are sure to love.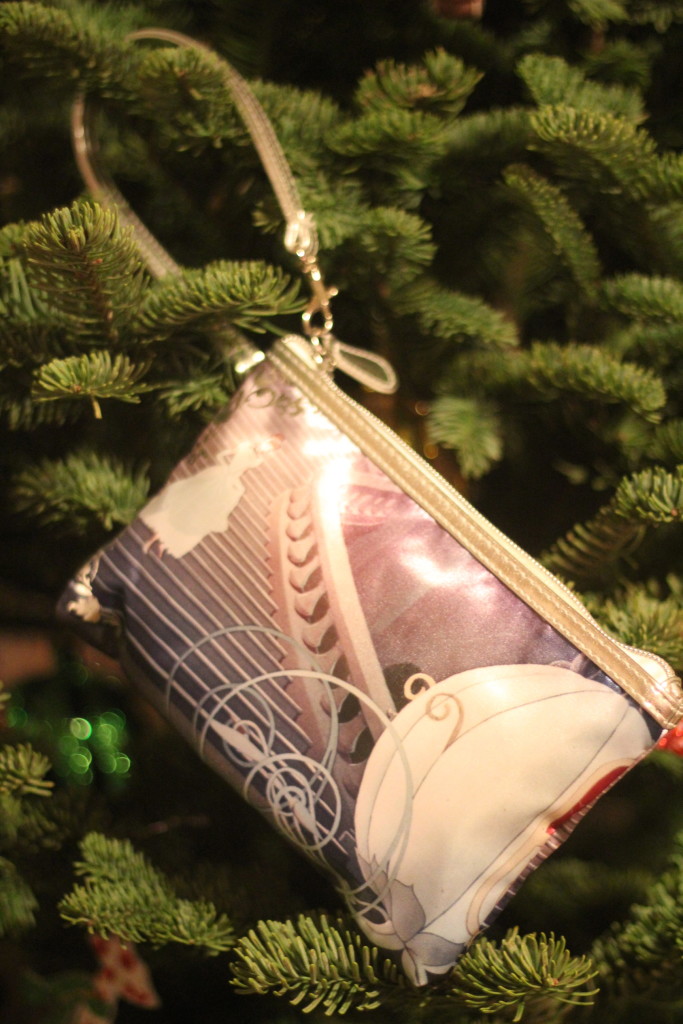 I received three pieces from the collection – the organizer, train case, and a wristlet. Each piece is beautiful in its own way and features the same image on each side. The train case measures 8.75 X 4 X 7 with a price of $11.99. It's the most spacious of all the bags I received. There are elastic straps in the bag to help keep your items organized and in place. The organizer measures 8 X 3.75 X 5.25 and sells for $9.99. It features a lovely image of Cinderella and her prince dancing at the ball. The wristlet measures 8 x 0.5 x 5 and can be purchased for just $7.99. It features Cinderella running down the stairs to her awaiting carriage. I love that all the pieces are so reasonably priced. Such a good deal for a cosmetic bag of this quality.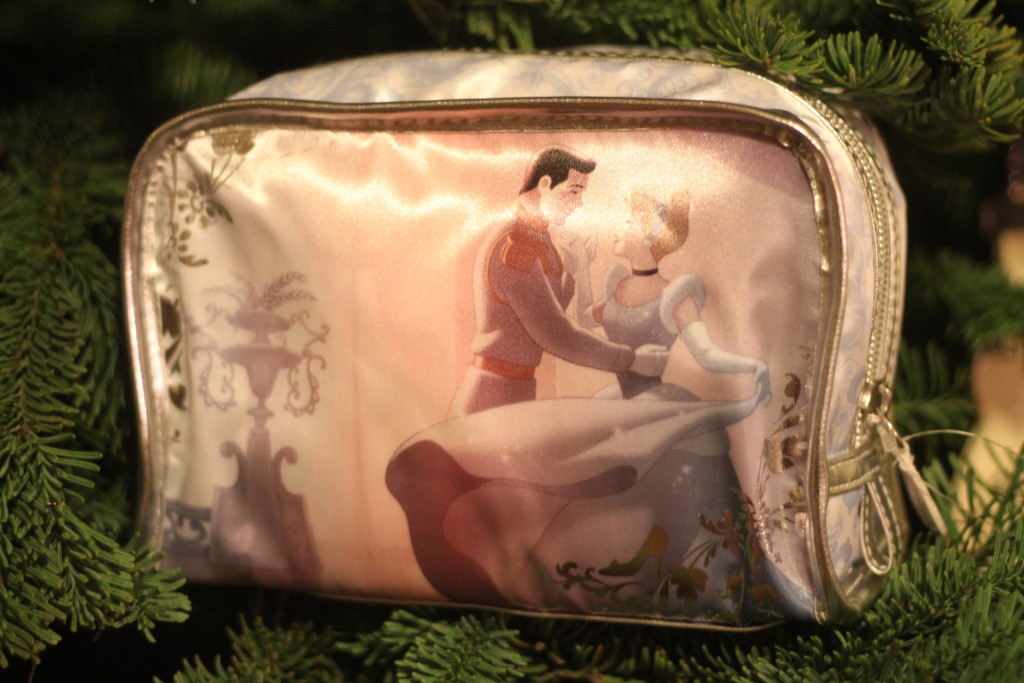 The Cinderella Collection Cosmetic Bags by London SOHO New York will make wonderful gifts for the upcoming Holidays. If you're looking for a gift for a special princess in your life, look no further. This collection can be purchased online at Walgreens.com.