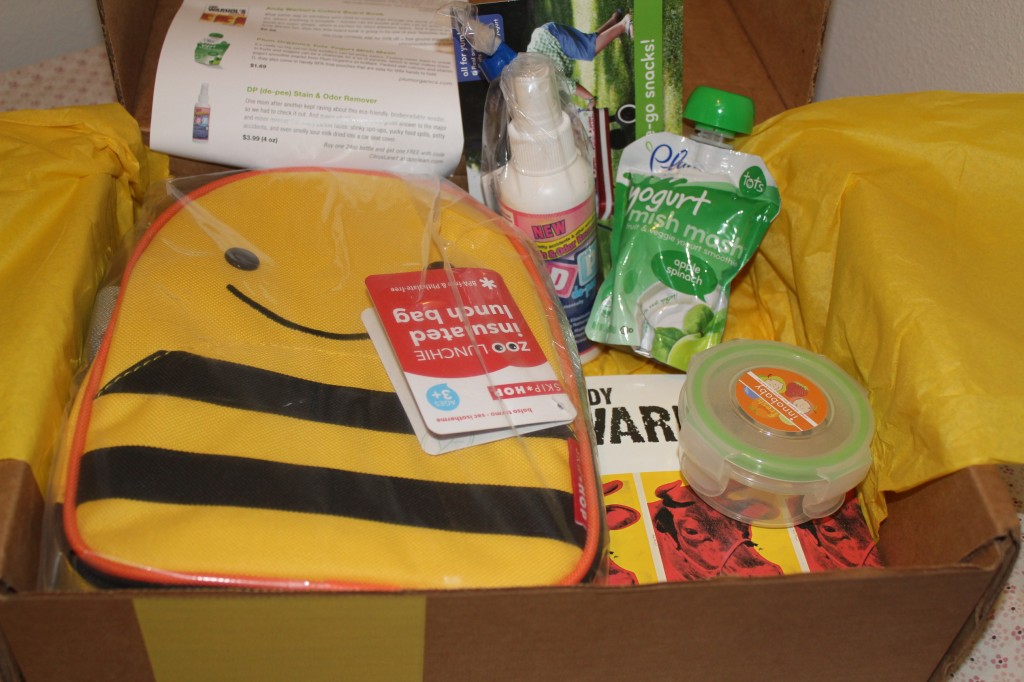 Citrus Lane is an awesome subscription box for babies and young children.  I received the "Back to School" Box for my 2 year old.  It included some really great items!  These boxes are tailored for newborns to children up to 3 years old.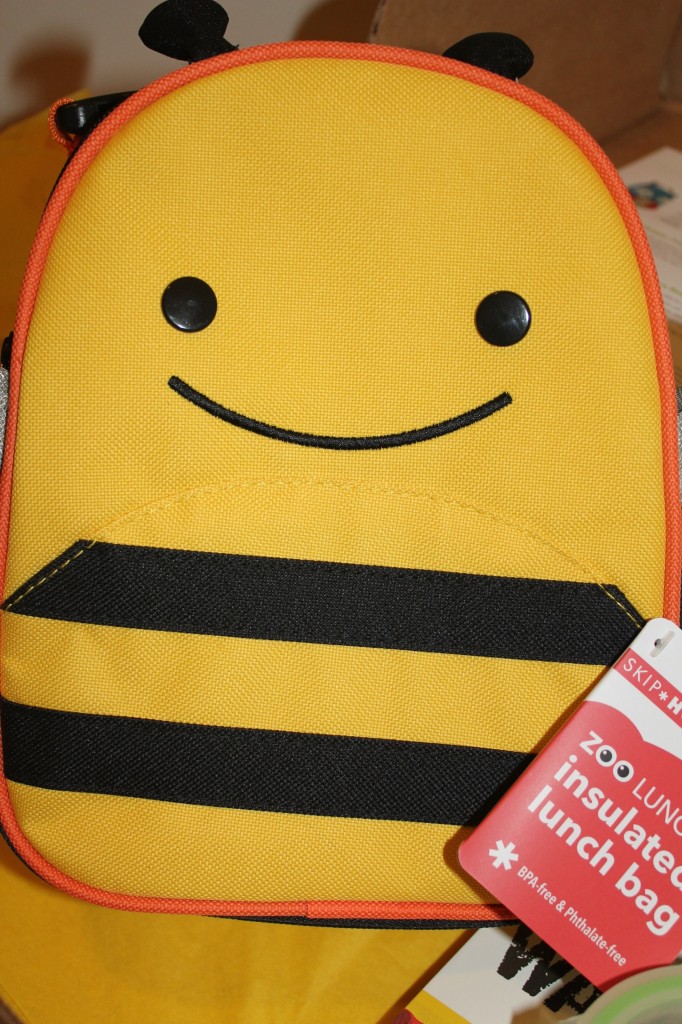 The Skip Hop Zoo Lunchie Insulated Lunch Bag is absolutely adorable!  I was so happy to see it in my box as I had been wanting one for my daughter!  My older daughter has the owl, and we got the bee in this box.  It retails for $14.00.
The second item in the box was the Keepin' Fresh Baby Food Storage.  It's a cute little plastic container that is perfect for holding little snacks like Cheerios or Gold Fish crackers.  It's BPA, phthalates, lead and PVS free making it safe for little ones!  This container retails at $3.75
The third item included in this back to school box was Andy Warhol's Colors Board Book.  The illustrations are great and the simple reading helps to hold little ones attention spans.  The book retails for $6.99
Plum Organics Tots Yogurt Mish Mash was also included in the box.  These make great snacks!  I have tried other brands, but never tried Plum Organics, my daughter loved it!  These retail for $1.69 each.
Finally, DP (de-pee) Stain & Odor Remover.  I didn't get the chance to try this product out, but it's supposed to be good for dealing with spit-ups, food spills, potty accidents and more.  A 4 oz. bottle retails for $3.99.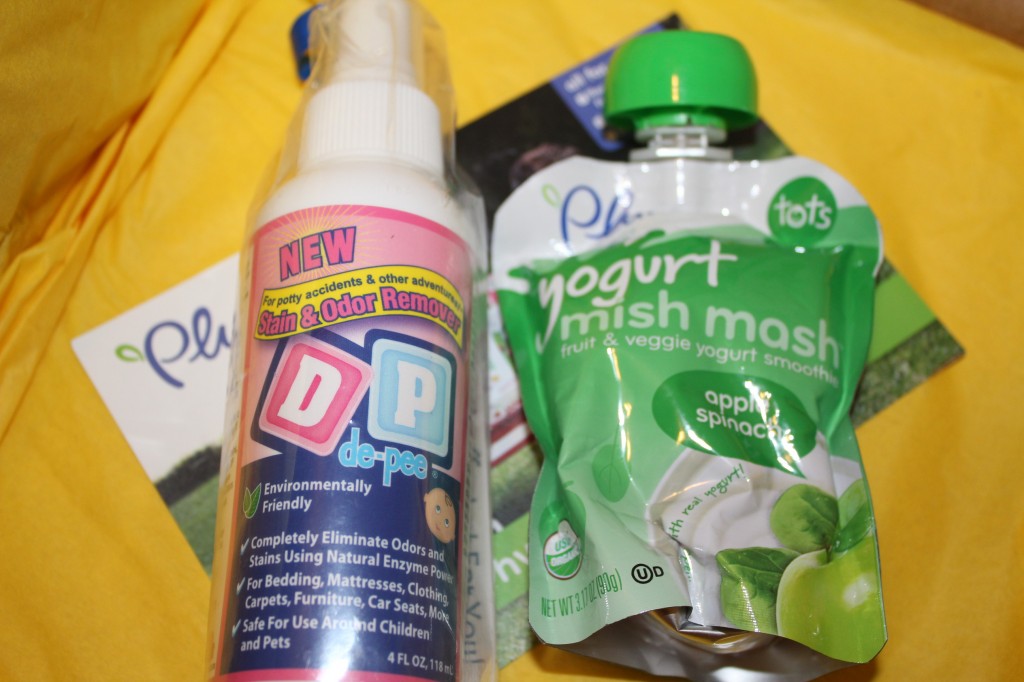 This box was worth $30.42 and could be purchased for just $25!  I think for all that was included, it was a great deal.  What I enjoy most is the surprise factor.  It's great that the products are all useful so it really feels like you get your money's worth with this box.  I am excited to try another month!  I think a Citrus Lane subscription would make a wonderful and unique gift for babies or toddlers.
Disclosure:  I received this product for review purposes only.  All thoughts and opinions are my own.