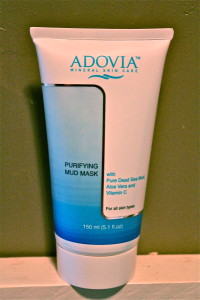 Adovia Purifying Dead Sea Mud Mask is made from Dead Sea mud, Bee's wax ,Vitamin C, Jojoba oil, Evening Primrose oil, Olive oils, Chamomile, and Aloe Vera. The mask extracts oil, debris, toxins and impurities from the skin that can clog pores and make the skin appear aged. This mud mask contains skin-soothing, anti-inflammatory agents and moisturizers. This pore tightening, skin renewing mask is gentle and safe for all skin types.
I recently tried the Adovia Dead Sea Mud Mask from Cleopatra's Choice.  I have terrible skin.  It gets oily throughout the day, and I occasionally get breakouts.  This mask is supposed to be good for treating Acne so I was excited to give it a try!  I have used a few mud mask products in the past and this is the first one that doesn't seem to over dry my face.  It also doesn't tighten up as much as others have.  I used to as a spot treatment on some breakouts and it seemed to help in slightly reducing the appearance of the blemishes and kept them from getting any worse.  Mud masks can be pretty pricey, but at $27.95 (regularly $36.00) I think the Adovia Dead Sea Mud Mask is reasonable priced, especially being that you get 5.1 fl oz. of product.  I have spent a lot more on similar products and didn't get any better results.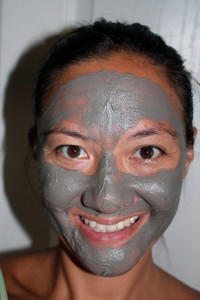 Cleopatra's Choice carries a few other Adovia products including a Dead Sea Mud Soap that I'd love to try!  For a limited time they are giving away a FREE bar with any Purifying Mud Mask purchase.  The Mud Soap is supposed to be good for Psoriasis, Acne, and Eczema.  At just $8.95 it is affordable and worth a try!