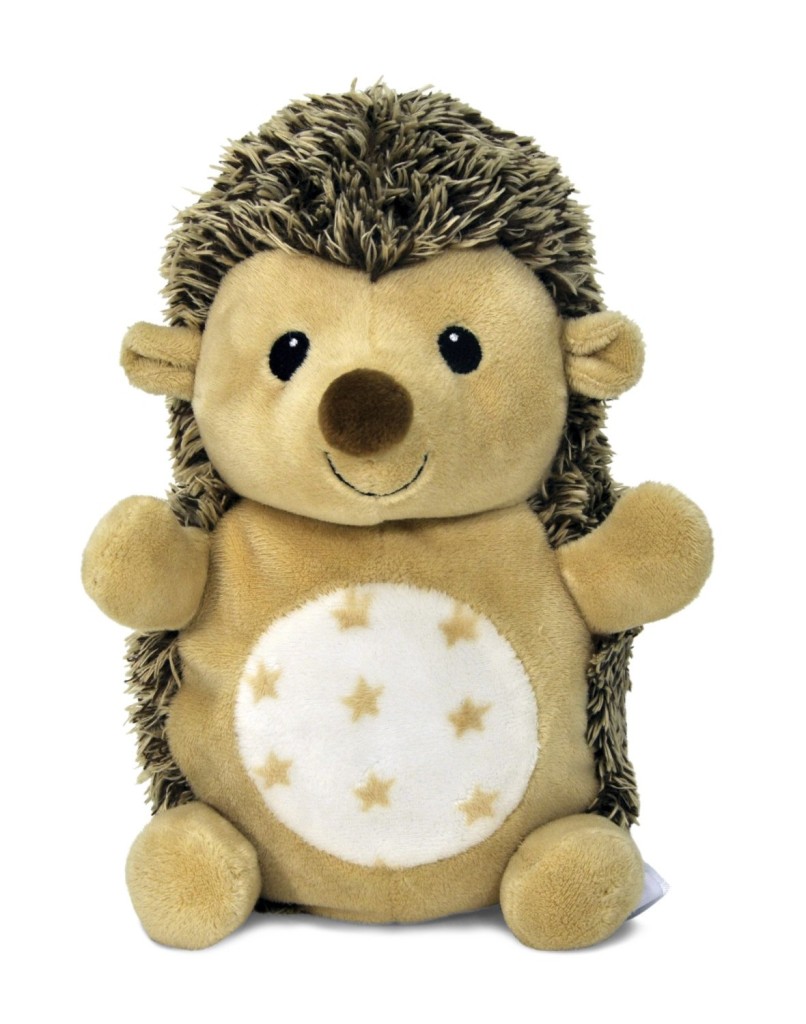 Cloud b's Stay Asleep Buddies Hedgehog is the cutest thing ever!  The plush hedgehog is super soft and cuddly.  Stay Asleep Buddies are interactive, furry friends who were created to teach children when to sleep and when to wake up.
The Stay Asleep Buddies are multi-functional.  They are a sleep trainer, nightlight and sound soother all in one.  Stay Asleep Buddies are a great product for those looking to help their child develop a healthy sleep routine.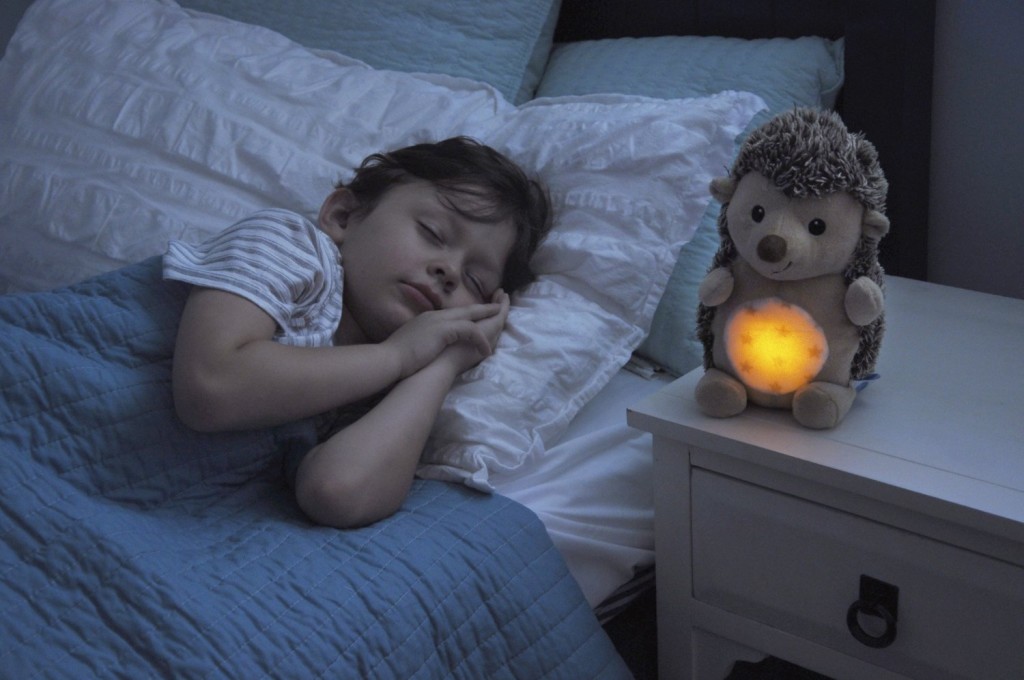 All you have to do is set the timer for the amount of hours you want your child to sleep.  The Stay Asleep Buddy does the rest.  Once the timer is set, a bedtime lullaby and calming amber nightlight will lull your little one off to sleep.  It will automatically turn off after 45 minutes creating a quiet, dark environment for deeper sleep. If your little one happens to wake up in the middle of the night, the lullaby and nightlight features will reactivate if shaken or moved during its auto-shut off mode to reassure little one they are still supposed to be in bed. When the timer reaches the end of the countdown, the green wake-up LEDs will illuminate and a "Happy Wake-Up" tune will play letting your child know that it's okay to get up.
While the Stay Asleep Buddy is a nice looking product with great functions, it may not work for every child.  Over time, and with continuous use, you may get the results you're looking for, but it really depends on the child.  Some will get up and call for you no matter what.  However, there are many children out there who will find comfort in their Stay Asleep Buddy.  If nothing else, it does make for a wonderful plush pal who can assist with naps or bedtime in one way or another.
Cloud b's Stay Asleep Hedgehog retails for $30.95.  It'll make a nice gift for a baby or young toddler.