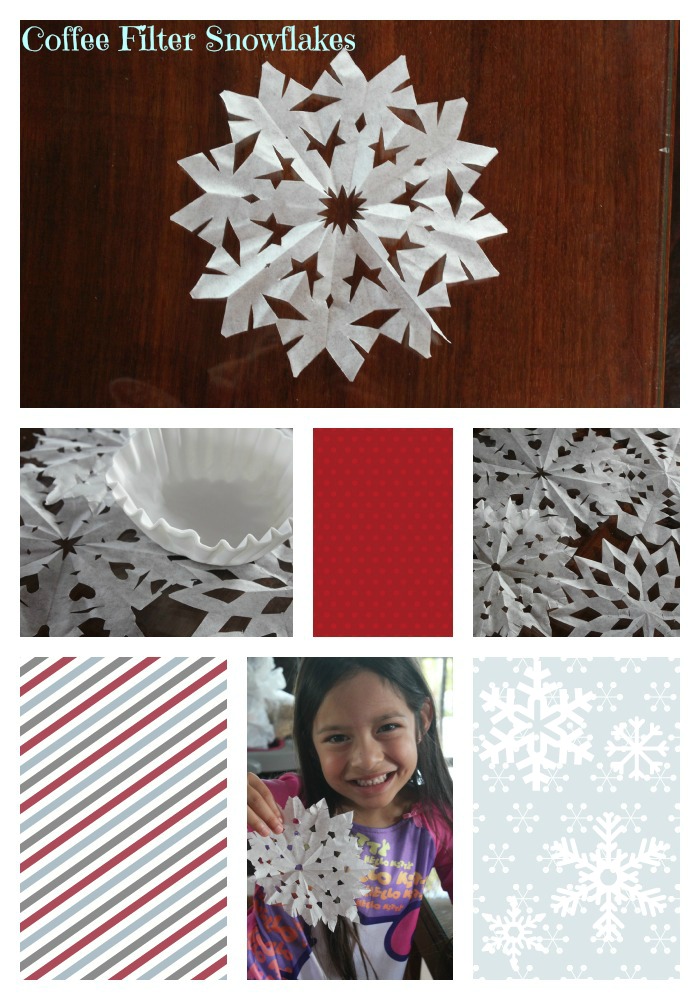 Here's a fun and simple craft to do with the kids this Holiday Season.  My 5 year old enjoyed it and so did the adults!  These Coffee Filter Snowflakes are easy to make, and the results are beautiful!  We first tried making snowflakes out of paper, but I found that using coffee filters instead produce prettier snowflakes!
All you'll need to make these are coffee filters and scissors!  Check out the simple steps below.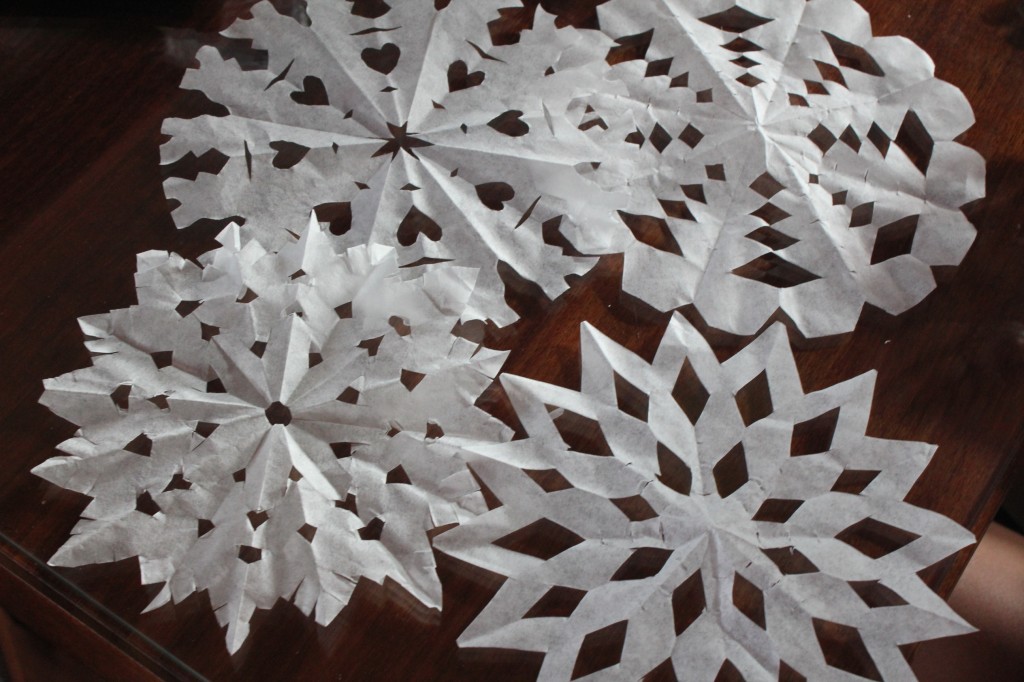 I can assure you, you're not going to want to stop making snowflakes! I made so many because there's just so many different designs you can come up with!  I'm trying to think of a way to use them.  We may use them to decorate our glass doors, windows, and walls!   What would you use these for?