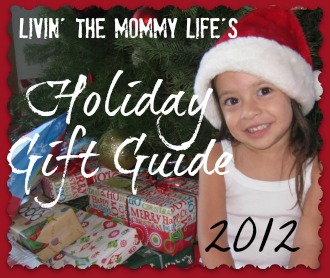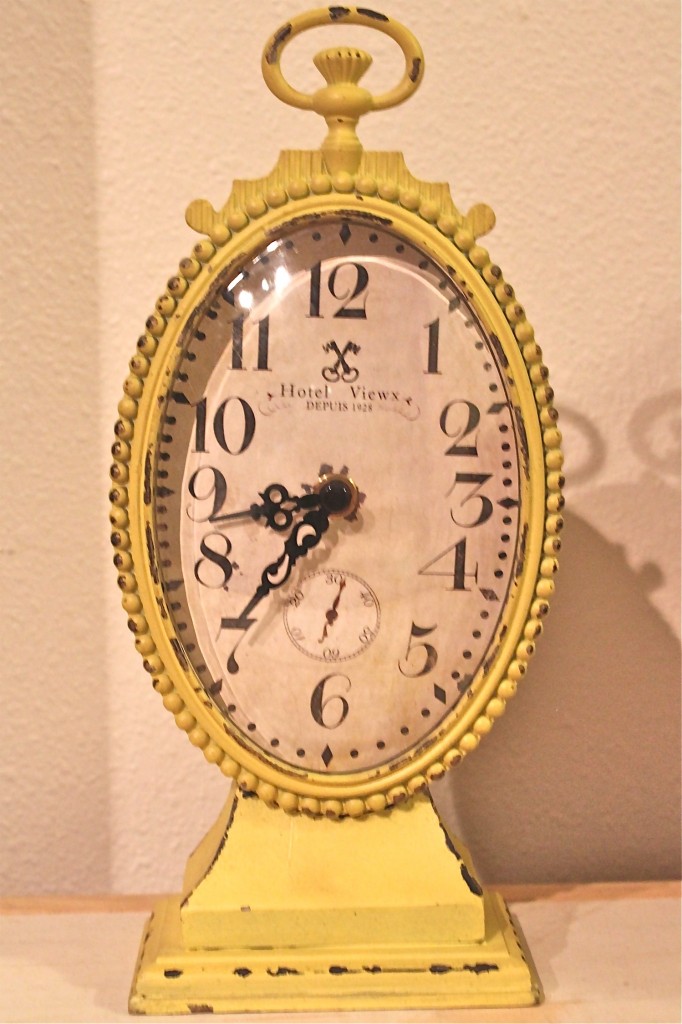 Colom & Britt Interiors features a wonderful selection of beautiful and unique pieces for your home.
I received a lovely Vintage Yellow Clock for review. It's a pretty shade of yellow that will add the perfect touch of color to any room. The distressed metal frame gives this tabletop clock an antique look. I really loved the fact that the back of the clock was equally as beautiful as the front.  An ornate scroll designed panel keeps the battery compartment disguised.  This is a piece that is sure to stand out, and add a great vintage feel to your homes decor.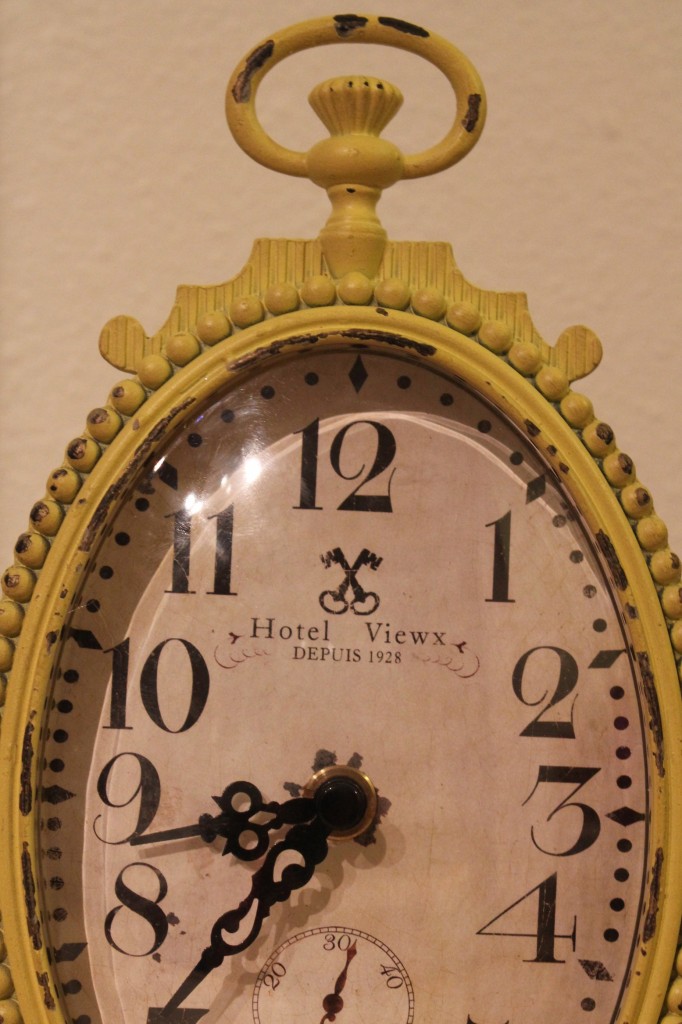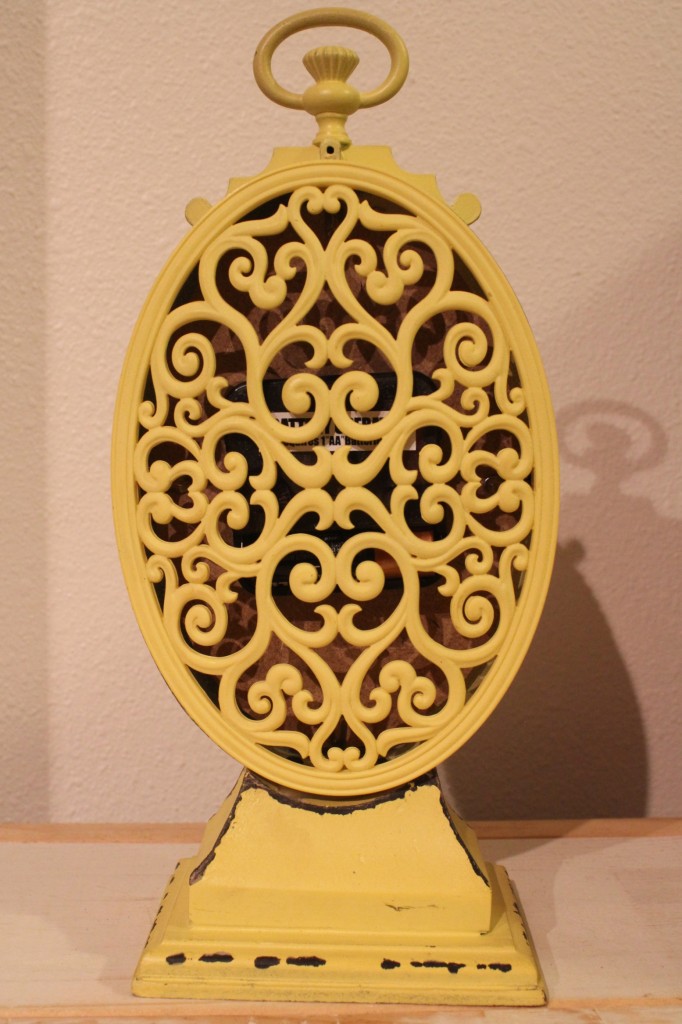 This charming clock measure a little over 10 inches in height and 4.6 inches wide. It's a great size that can be placed on any tabletop or shelf in your home. It runs on a single AA battery.
The Vintage Yellow Clock would make a wonderful gift for the upcoming Holidays. It's unlike any I've seen before. Pretty and unique, this clock would make a great addition to any home.  You can purchase it from Colom & Brit Interiors for $49.  I'd recommend browsing through all the other great products you'll find on their site.  They also have a special section which features product ideas that are under $50, all of which would make terrific gifts!
Disclosure:  I received this product for review purposes.  All thoughts and opinions are my own.