The Cool Baker Chocolate Treats Maker from Spin Master is the perfect gift for my 8 (soon to be 9) year old daughter. She loves helping her grandma and I in the kitchen, especially baking cookies and other sweet treats. She can basically do it all on her own, but does need some help when using the oven. With the Cool Baker Chocolate Treats Maker, she'll be able to make delicious chocolate treats all on her own as it doesn't require use of a stove or microwave.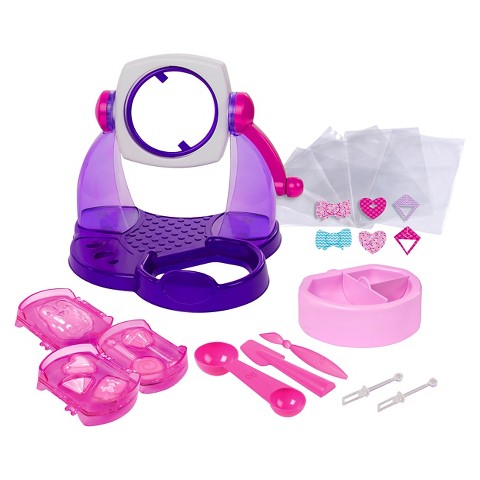 Instead of melting the chocolate on the stove top or in a microwave, you use the melting tray. Just fill it with lukewarm water, then place your favorite chocolate (not included) in the tray to let it melt. Once melted, just pour the chocolate into one of the six cool shape molds including hearts, cupcakes, owls and gift shapes. Next, place the molds into Cool Baker and spin it! Turn the handle and watch it spin around and around making beautiful chocolate creations. Kids will enjoy it, and it's so simple to do! When done, you must place them in the freezer to help them set. When they're cooled off enough, it's time to decorate! Use the included detail brush to personalize your chocolates as you wish with your own beautiful, customized designs.
In the box you'll find everything needed to make, decorate and gift your chocolate treats. Items include:
1 Chocolate Treats Maker

1 Melting Tray

1 Spatula

1 Divider

6 Chocolate Molds

1 Detailer Brush

1 Scoop

6 Gift Tags

4 Chocolate Pop Sticks

6 Gifting Bags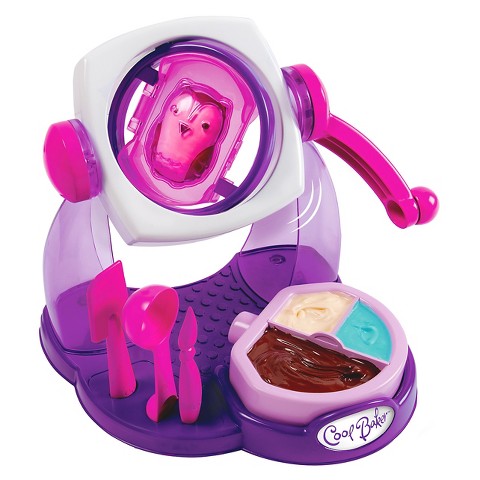 No batteries are needed to use the The Cool Baker Chocolate Treats Maker. It is recommended for children ages 6 and up. Younger kids may need a little help from a parent or older sibling, but once they figure it out, it's really easy to use. The Cool Baker Chocolate Treats Maker will make a fantastic gift for all the young bakers and creators out there!