Advent Calendars are a great way to count down to the big day. They're a wonderful activity for those looking to celebrate with their families all month long! My girls look forward to counting down the days with their Advent Calendars every morning. We have two, the O Holy Night Chocolate Advent Calendar and the Santa's Workshop Fabric Advent Calendar. Both are great, and my daughters take turns with them each day.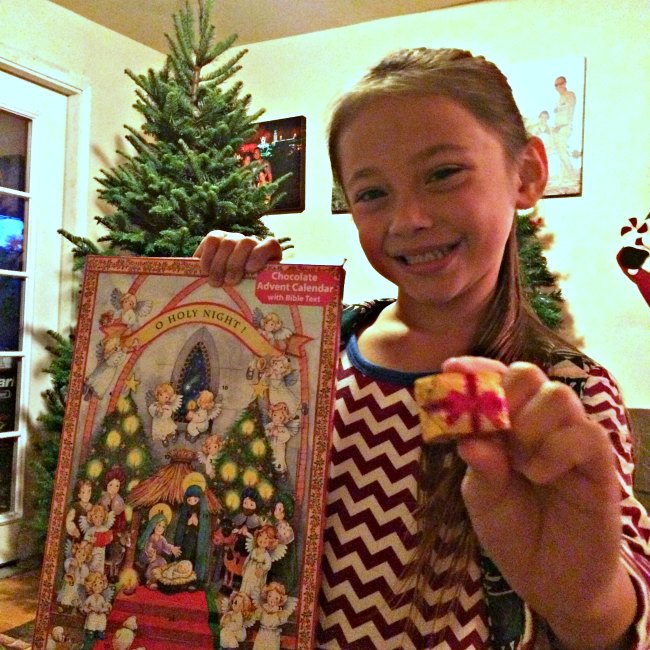 With the Chocolate Advent Calendar, you'll find a delicious piece of gourmet milk chocolate hidden under each numbered flap. Each piece of chocolate is individually wrapped in a metallic wrapper to look like a present. Under each day, you'll also find bible text following the story of the Nativity. We read the text each day and when we're done with the calendar, I plan to re-read the whole story to the girls. The calendar measures 8 1/2″x13 1/4″ and contains 8 ounces of chocolate. It retails for $12.95.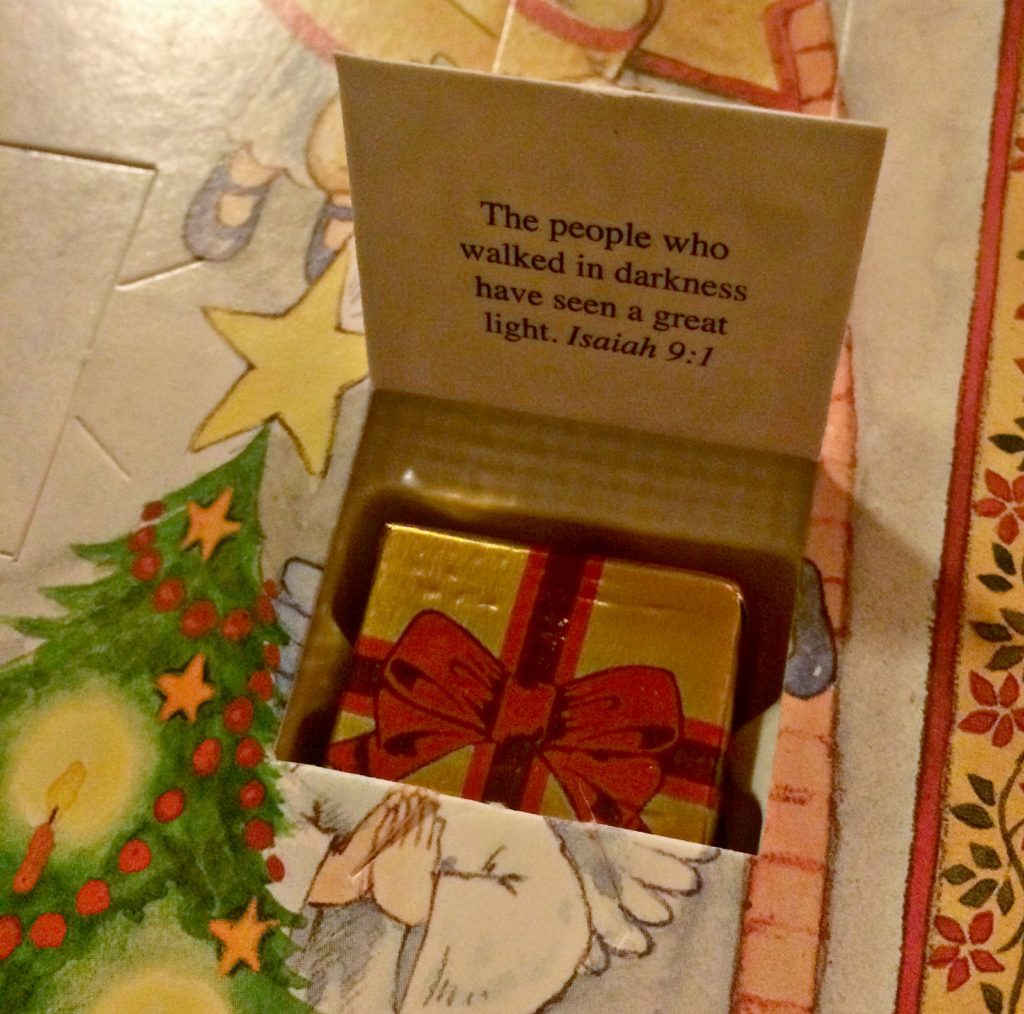 Santa's Workshop Fabric Advent Calendar is the cutest thing! The beautifully crafted Advent calendar comes with velcro affixed stuffed figures that are removed from the pockets and added to the scene each day. As Christmas gets closer, Santa's village will fill up with a Christmas tree, snowman, wreath and more. The pieces are wonderful and the entire Advent Calendar is of outstanding quality. The calendar measures 16″x 25″ and sells for $44.95. It's definitely a great addition to our Christmas decor and I can't wait to use it for years to come.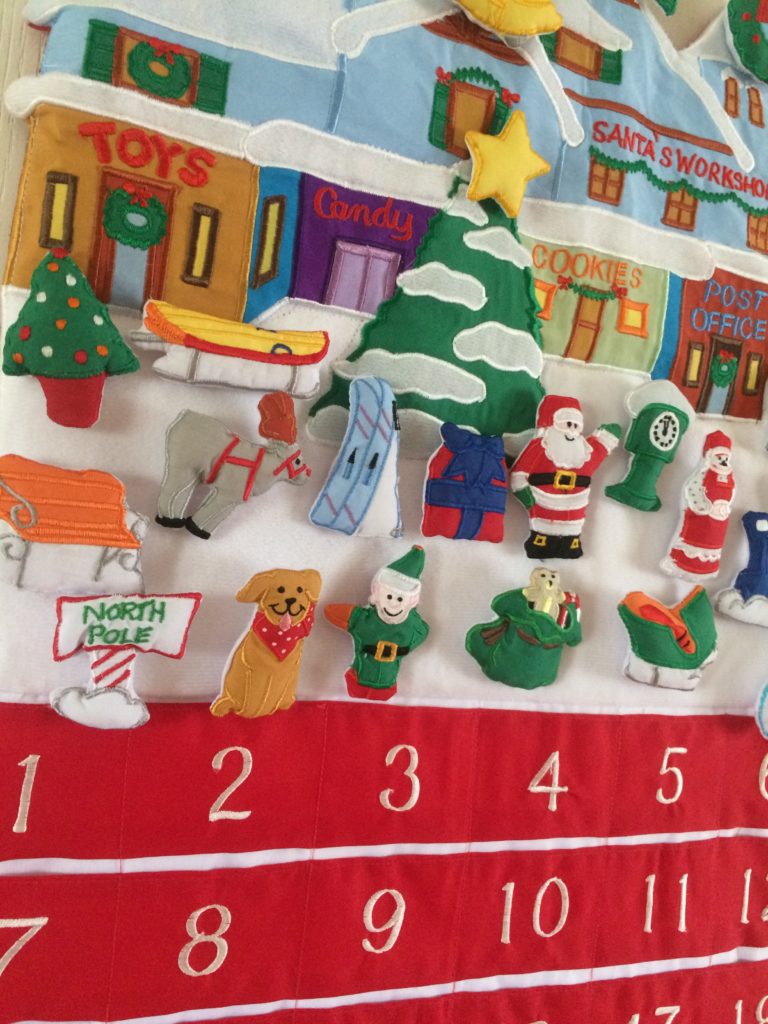 You can purchase both of these advent calendars, and many more from Vermont Christmas Company. Be sure to visit their site for a great selection.
Even though a few days of December has already passed, it's not too late to start your countdown to Christmas with one of these awesome Advent Calendars. My girls are loving the countdown to Christmas and these calendars just add to all the fun festivities we've got going on throughout the month. Christmas is one of my most favorite time of the year, and I love being able to celebrate in little ways all month long!