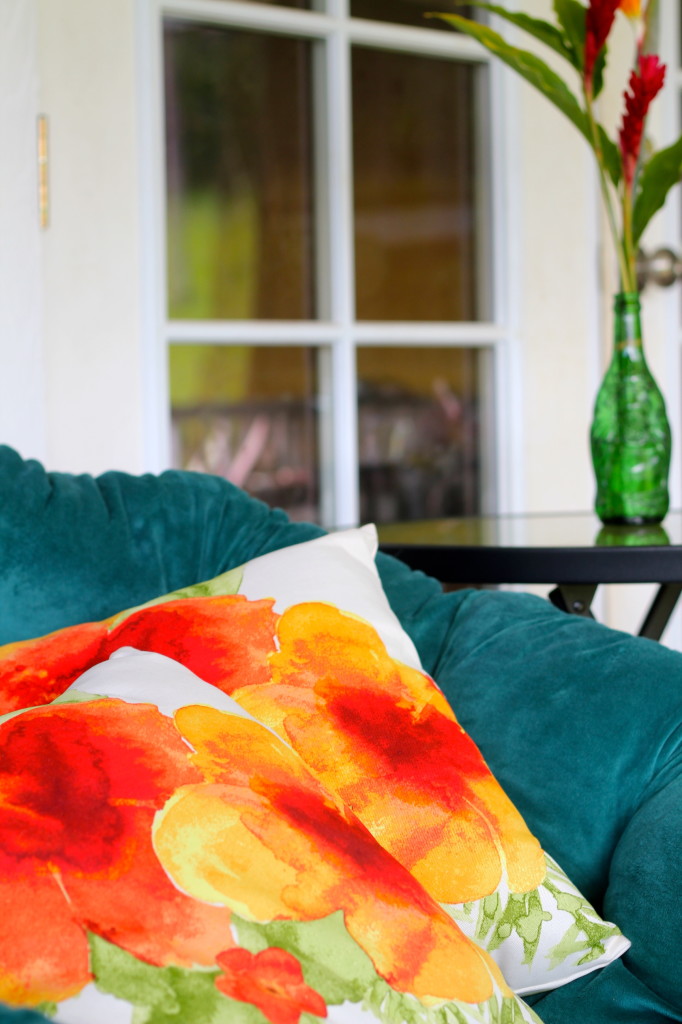 Here in Hawaii we spend a lot of time outdoors year round.  Whenever the weather is nice, I like to spend time on my front porch.  Kohl's provided me with a $100 gift card to help turn my outdoor space into a relaxing oasis for myself and my family to enjoy.
Until now, I have had a pretty boring outdoor space.  I've always wanted to update the look to make it more welcoming and stylish, yet I never had the time to shop for the right pieces.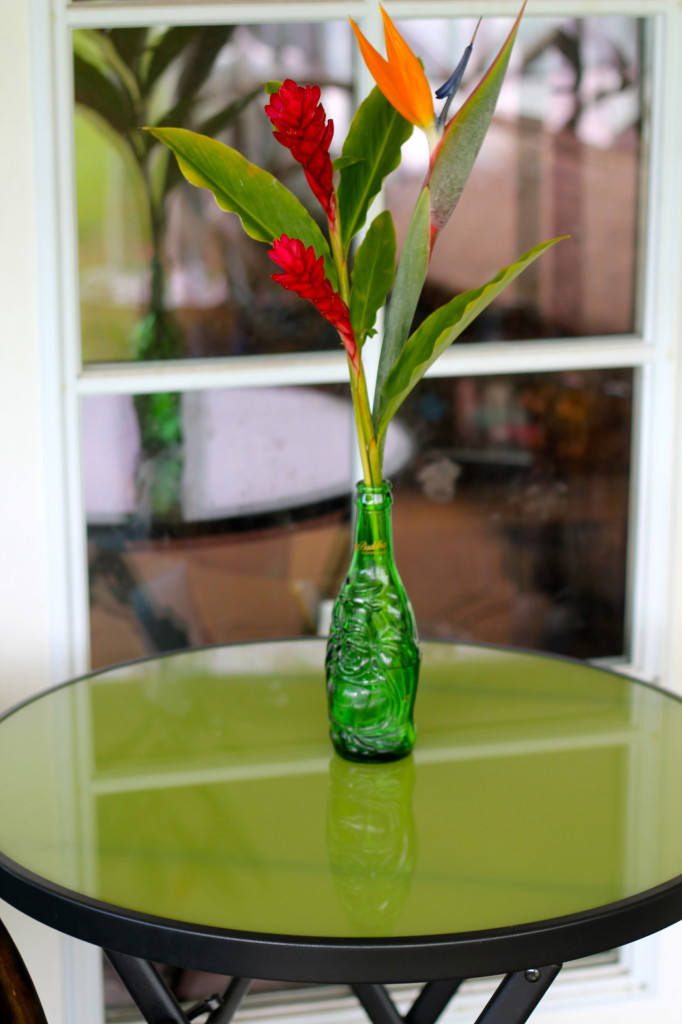 The first item I chose is the Sonoma Outdoors Folding Bistro Table.  I love that it adds a nice pop of color to brighten up my front porch.  It's also the perfect spot for snacks and cold drinks.  Although I had some seating, a table was one of the main pieces missing in my outdoor space.
I've always been attracted to the tropical look, so along with the table I chose two Sonoma Outdoors Tropical Hibiscus decorative pillows.  Pillows make a great addition to any space.  I love decorating with pillows because you can always change them up when you're ready for a new look.  These indoor/outdoor pillows are awesome because not only are they water resistant, but most importantly they are fade resistant.  The sun hits the area every afternoon, and everything there tends to fade.  I'm hoping the bold bright colors of the pillows will last a while.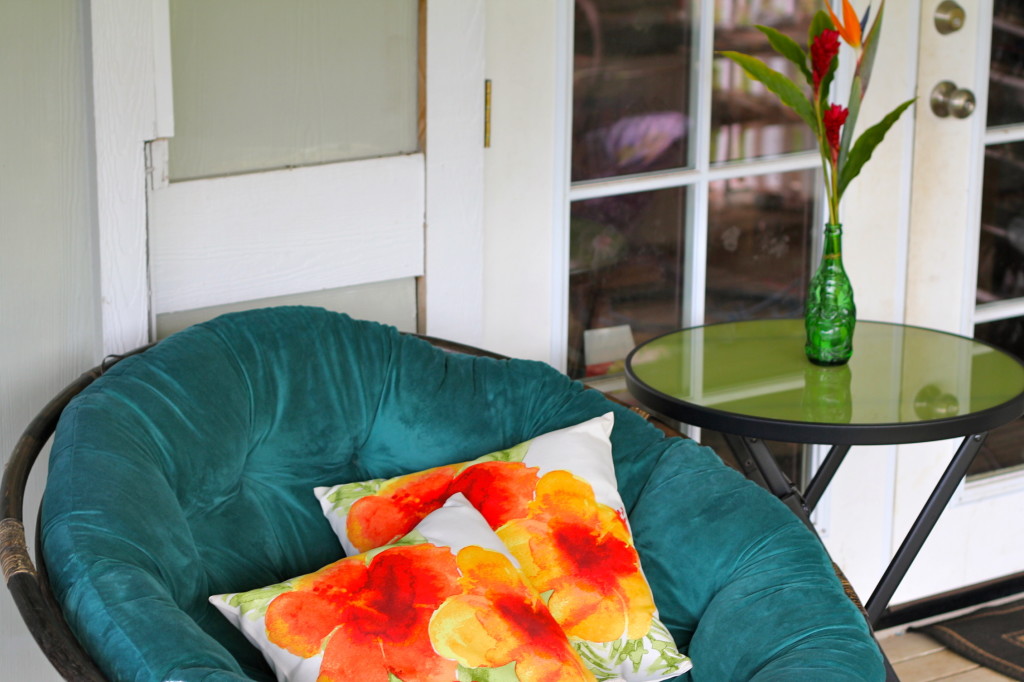 I loved the great selection of outdoor items offered at Kohl's.  I plan to buy a few more items to spruce up my space even more.  The next thing I'm hoping to purchase is a nice outdoor area rug.  It'll help to complete the overall look of the space.  I do have an area rug there now, but it's zebra print and definitely doesn't match the look I'm going for!
Do you have an Outdoor Living Space?  What's your favorite piece in that space?