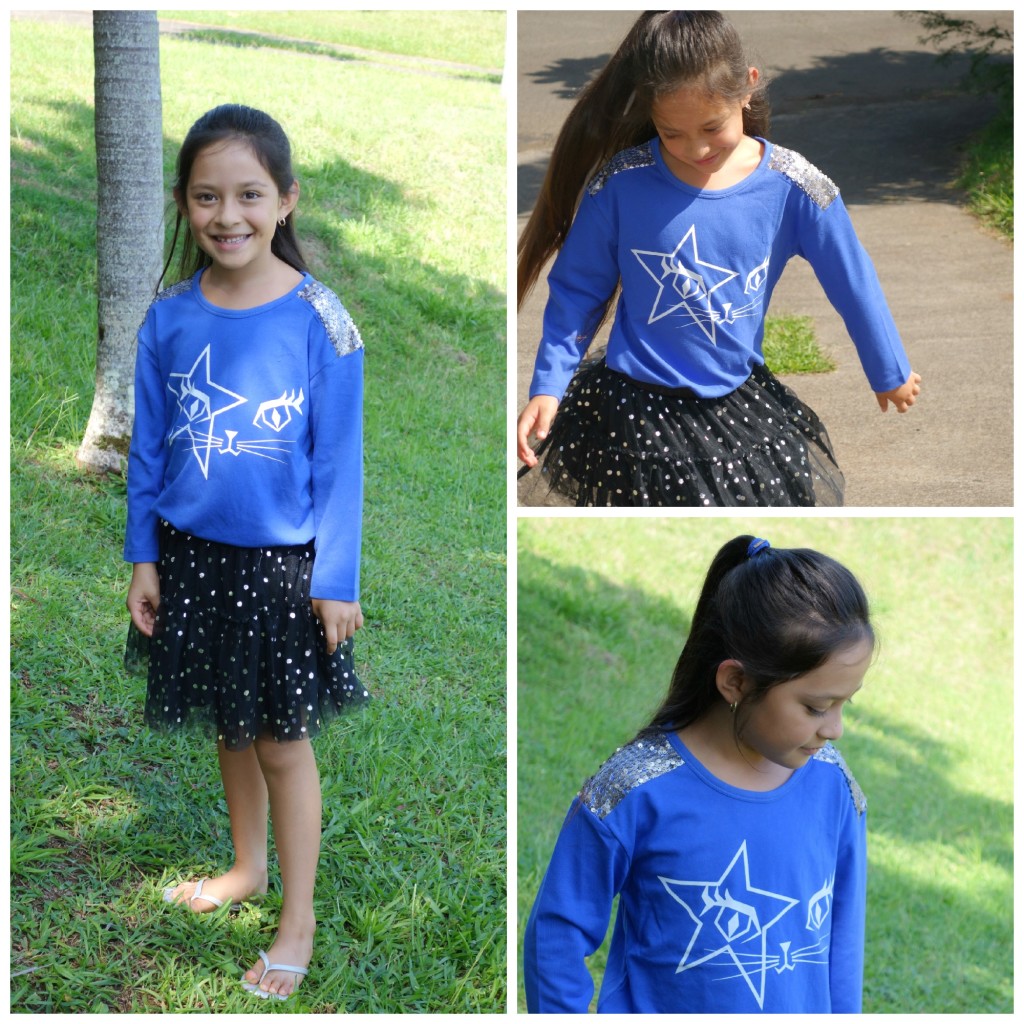 As always, my girls have been loving their new monthly outfits from FabKids.  It's always nice to have something new to wear each month.
Being that Fall is finally here, we're hoping for cooler weather ahead.  It's been hot these last couple of weeks and I'm definitely ready for Fall weather.  FabKids currently has some really cute, stylish outfits available that are perfect for Fall.
My daughter received two outfits, the Party Animal Outfit and the Boho Outfit.  Each outfit has it's own unique style, very fashionable and fun!  
The Party Animal Outfit consists of a Star Kitty Top and Dot Sparkle Tutu.  The chic cat eye long sleeved tee features a silver sequin detail on the shoulders which is my daughters favorite aspect of the stylish tee.  It's bold blue color is a nice addition to her current wardrobe.  Along with the tee the outfit comes with a black dot sparkle tutu.  The tutu features sparkling silver dots which pair well with the silver sequins on the tee.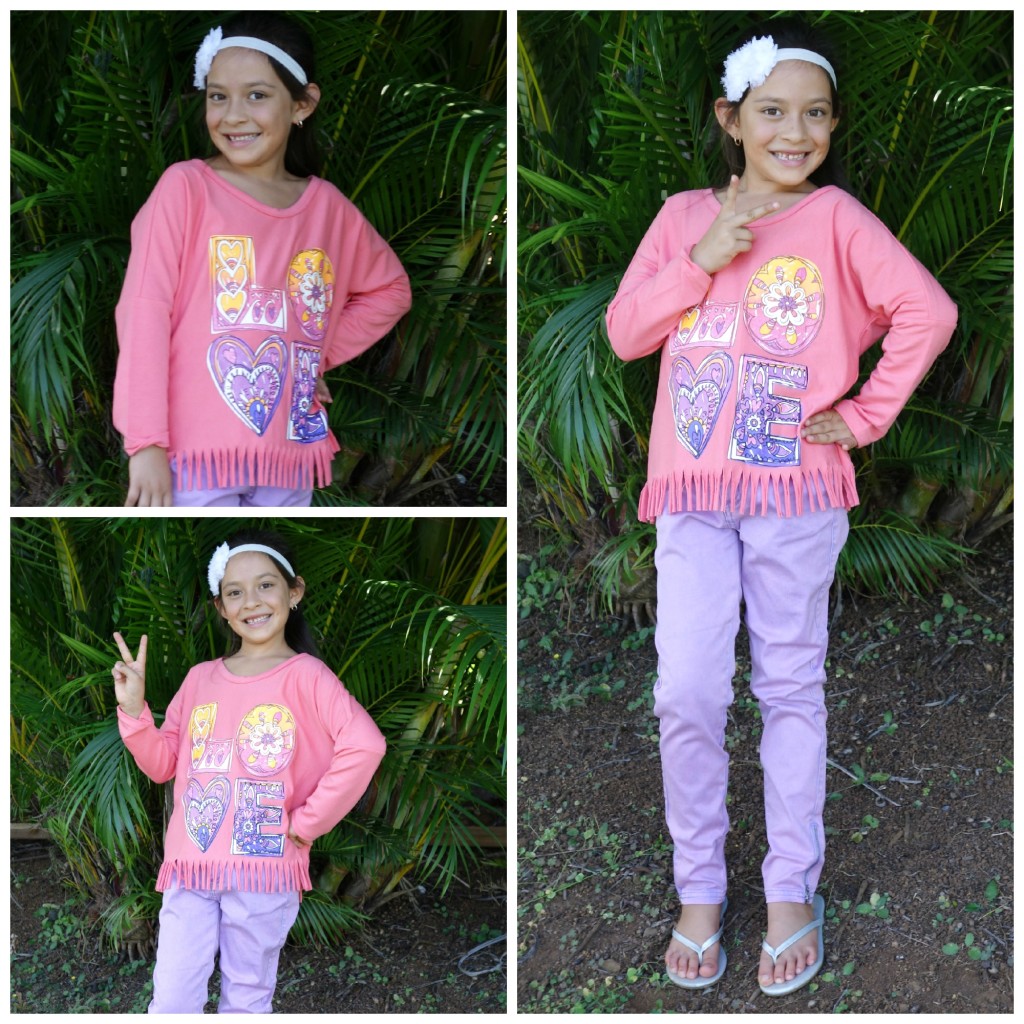 The Boho Outfit includes the Love Fringe Top along with a pair of acid washed purple skinny jeans.  This outfit is super cute.  The Love Fringe sweatshirt is soft and comfy with a fun fringe detail at the hemline.  The jeans are a great color.  Its has an adjustable waist band and a zipper detail at the cuff.  This fun Boho outfit is sure to keep kids warm and cozy throughout Fall and into Winter.