Dine in style with the new Spring/Summer 2016 collection from French Bull! On January 31st, French Bull launched their 2016 Spring/Summer Collection at NY NOW inside the Javitz Center. The collection features fun vivid colors and eye-popping designs. I was thrilled when they sent over a few pieces and was excited to try them out.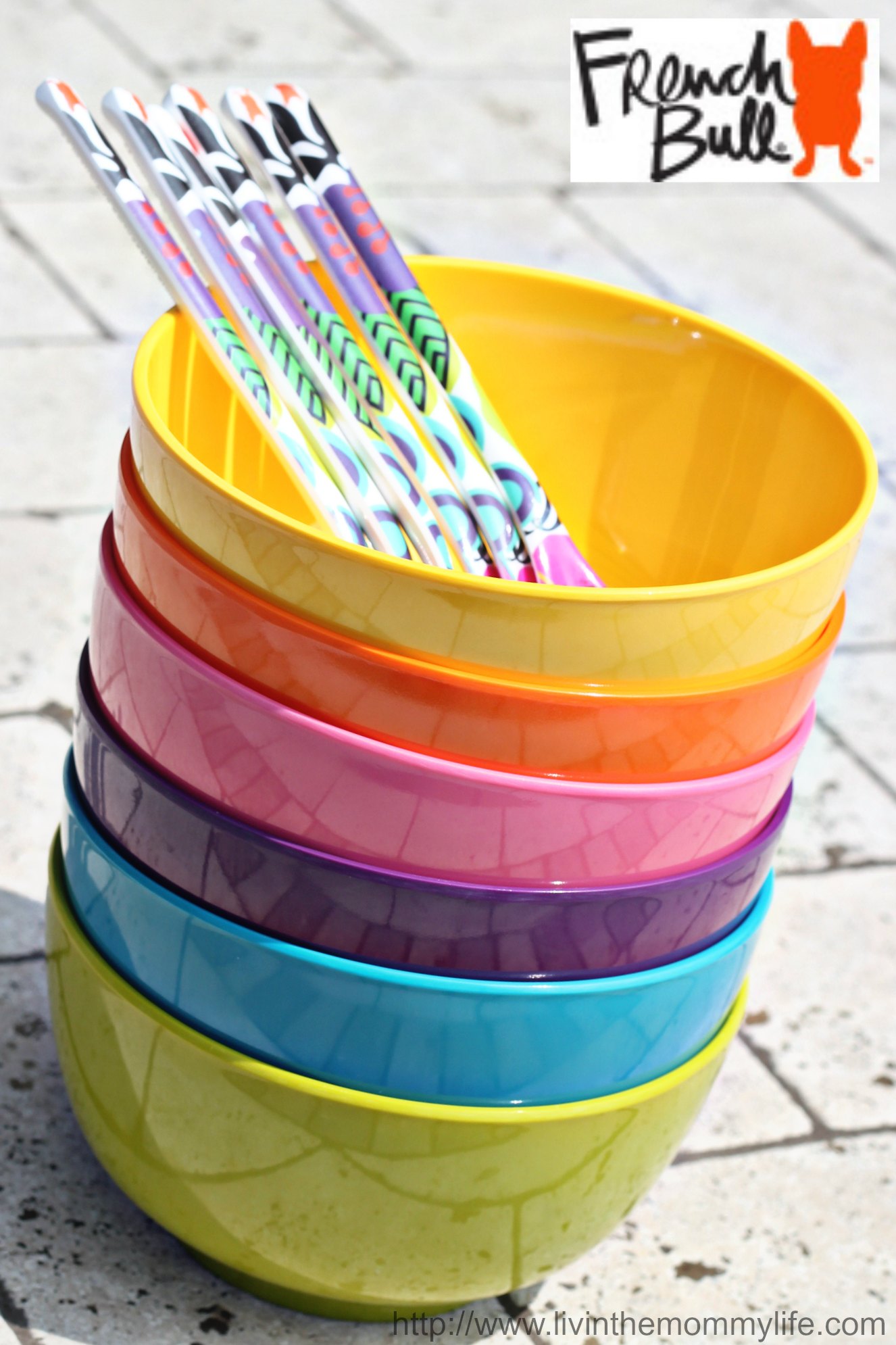 I received the small bowls in 6 different colors along with the Oasis dessert spoon set which goes perfectly with the bowls. They're just the right size for ice cream, cereal and more. I used them for our Acai bowls at a recent family get-together, and everyone loved them! In fact, as soon as my mom saw the bowls and spoons she asked where she could get some for herself and was ready to place an order right then and there. Yes, they really are that nice. The fun vibrant colors of the bowls, and bright colorful designs on the spoons gets everyones attention.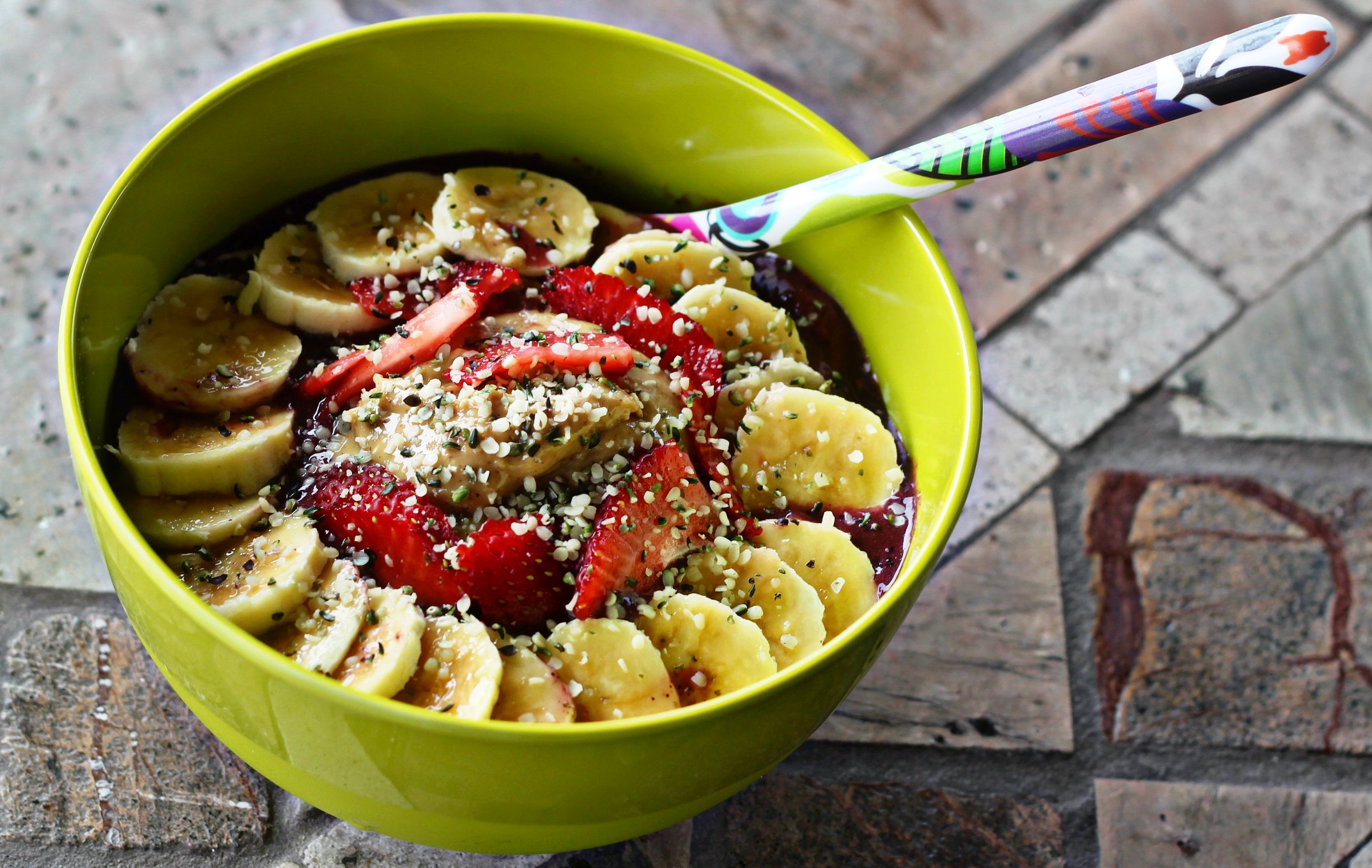 The French Bull small bowls come in six color options – pink, lime, grape, blue, orange and sunshine. They are made of high-grade, glazed melamine and are scratch and shatter resistant, non-absorbent and most importantly, bpa-free. The bowls are heat-resistant to 356-degree F, 180-degree C and dishwasher safe. They're not made for microwave use, but that's perfectly fine with me. Measuring in at 3-inches high x 5.5-inches in diameter, they're a great size for most meals. The bowls coordinate perfectly with other French Bull products such as the lovely dessert spoons.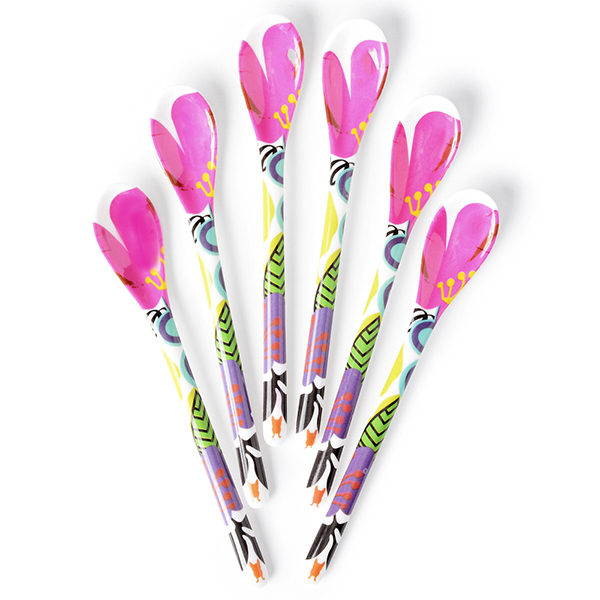 The dessert spoons are so much fun. Who wouldn't love eating with them? They come in a set of 6 and measure 7 inches long. Like the bowls, they're also made of melamine. The dessert spoons come in 5 vivid pattern options.
If you're looking to update your tableware for the Spring and Summer, you definitely need to check out all that French Bull has to offer. I'm already planning to add to my collection. I just can't get enough of the vibrant colors and fun designs!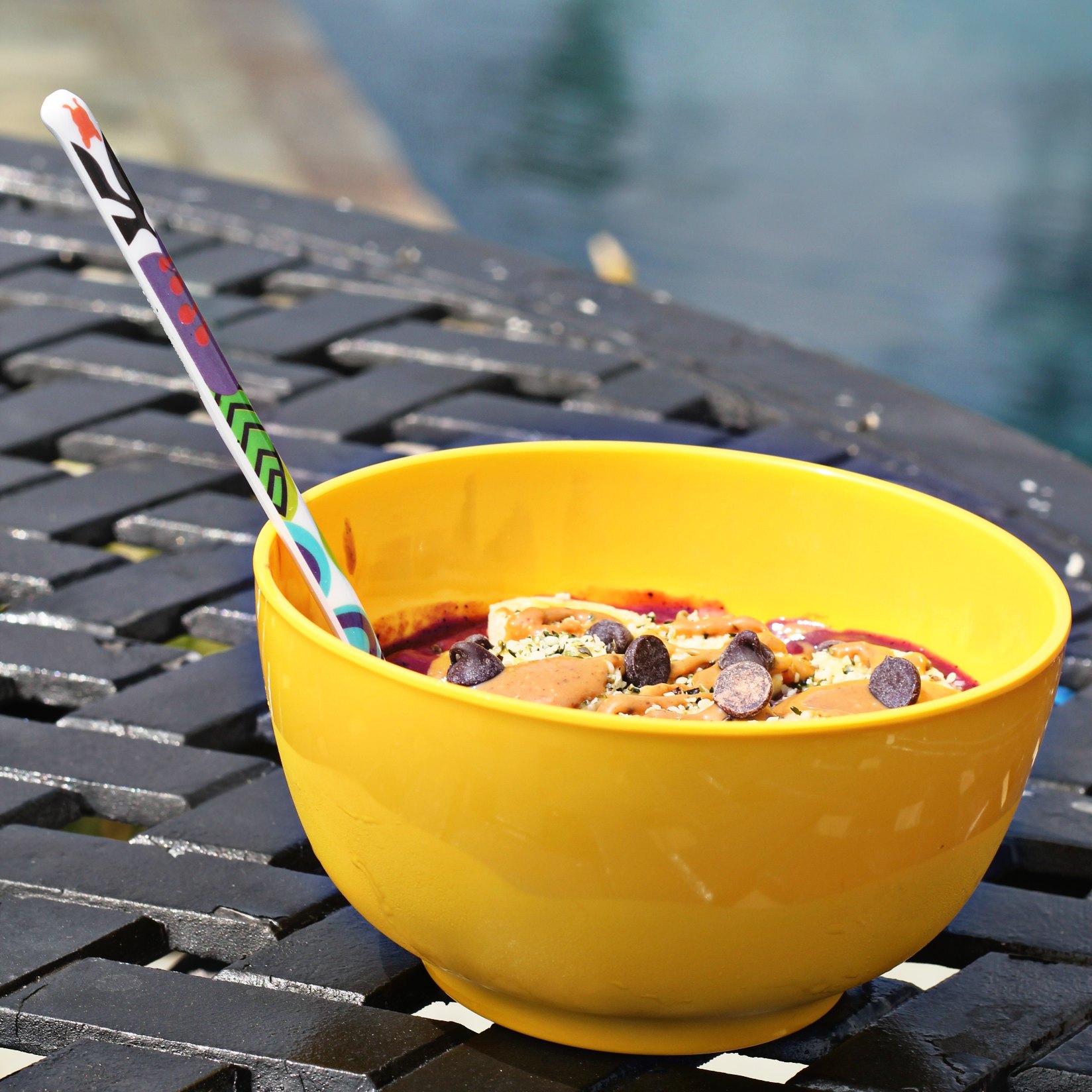 ABOUT FRENCH BULL: FRENCH BULL debuted in 2002 with a line of tableware acclaimed for its mastery of pattern and color. Today, their celebratory style and LIVE VIVID™ message can be found across a wide range of categories including kitchen appliances, home decor, and fashion accessories. For more information, visit www.frenchbull.com