Disclosure:  I received this item for review purposes.  All thoughts and opinions are my own.
Stay cool in the sun with this awesome new game from Spot It!  The Disney Frozen edition of Spot It! features the cute and always lovable Olaf.  Kids will have a blast spotting Olaf and matching all of his favorite parts of Summer among numbers and familiar shapes.
Spot It! is an award winning game where this is only one match between any two cards.  It's recommended for children ages 3 and up.  This was my first time playing Spot It! and I thought it was great.  I loved how simple it was, and how easy it was to teach my four year old.  She caught on to the game very quickly and really enjoyed it.  There are directions on three different games you can play with the one pack of cards.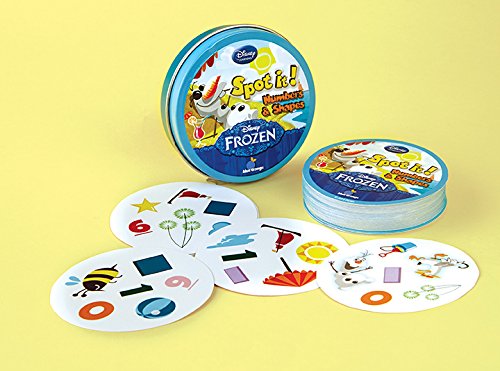 What I liked most about Spot It! is that you can incorporate learning while having fun playing.  Kids will learn shape and number recognition, colors, and even counting as they count how many cards they have in their stack.  My daughter does pretty well at shapes and numbers, but is still learning to count over 12.  She loves counting out her cards after each game in hopes that she has the most and is the winner!  The joy in her face is priceless.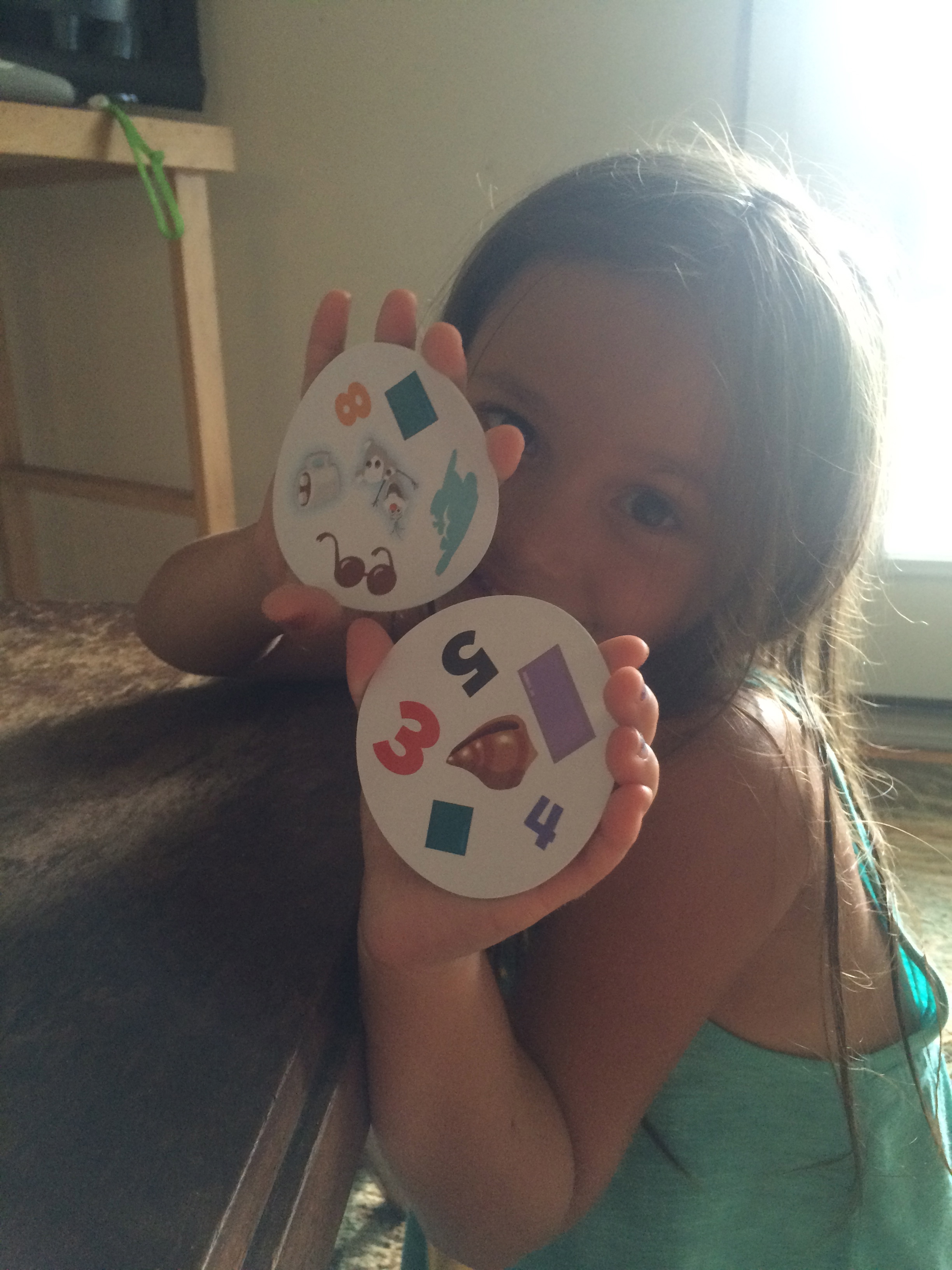 I'm glad I was introduced to this game.  It is one I'll recommend to other parents of young children.  I think it's best for children from 3-5 years old as it can get a little boring for the older kids like my eight year old as it isn't very challenging.  However, older kids will use their imaginations to come up with new games of their own with the cards.  All the cards are stored nicely in a travel-size game tin.
If you're looking for a fun and simple game for a young child, I'd recommend giving Spot It! a try.  Frozen fans will really get a kick out of seeing Olaf on the cards in this set.