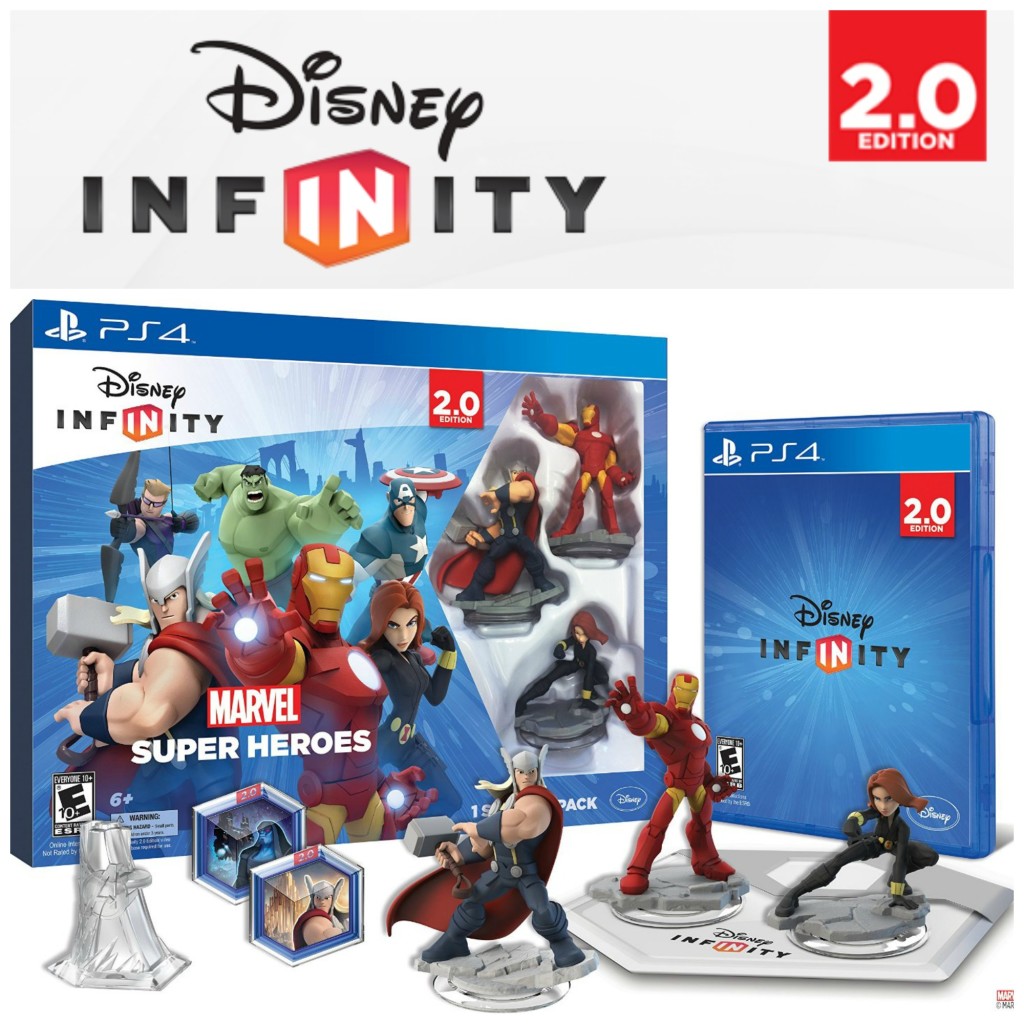 Disclosure:  I received this item for gift guide inclusion.  All thoughts and opinions are my own.
We recently got a PS4 for the family, and although it's lots of fun for the adults, we hadn't found any games for the kids.  I came to realize most of the games were geared more towards adults.  Then, I came across Disney Infinity 2.0.  It sounded like the perfect game for the kids.
I was sent the Disney Infinity 2.0 Marvel Super Heroes Starter Pack for the PS4.  It's a great game.  It's very interactive, engaging, and fun!  It's not too violent like a lot of the other PS4 games we've tried.  I feel that it's very appropriate for younger children who are interested in video games.  It's recommended for kids ages 6 and up.
The starter pack includes 2.0 Edition Software, Disney Infinity Base, Iron Man, Thor, and Black Widow Figures, 2 Toy Box Game Discs, 1 Web Code Card, 1 Marvel's The Avenger's Play Set Piece and a poster.  It basically includes everything you'll need to get started.  The game can be expanded by purchasing additional Figures, Play Sets, and Power Discs, all sold separately.
Getting started was very easy.  All you have to do is connect the Disney Infinity Base to your PS4.  Then, you place the Play Set Piece onto the base as well as the figure you'd like to play with.  Whichever figure you place on the base will be the character you'll be playing in the game.  You can play two different ways.  You can play the Play Set mode which is where you'll complete challenges as you try to stop Loki's plans to freeze New York City.  You can also create your own world of adventure in the Toy Box mode.  Both options are great fun!
If you're in search of a video game for younger kids, or fans of the Marvel Super Heroes, Disney Infinity 2.0 Marvel Super Heroes Starter Pack is a great option.  It retails for $74.99.