My family and I could not wait for the release of Disney's Moana movie. We watched it just days after it came into theatres, and it was pure craziness. The lines were longer than I've ever seen for any movie. I'm not sure if it was the same everywhere, but here in Hawaii, nearly every show was sold out! My girls loved the movie and they've already asked their grandma to bring them again.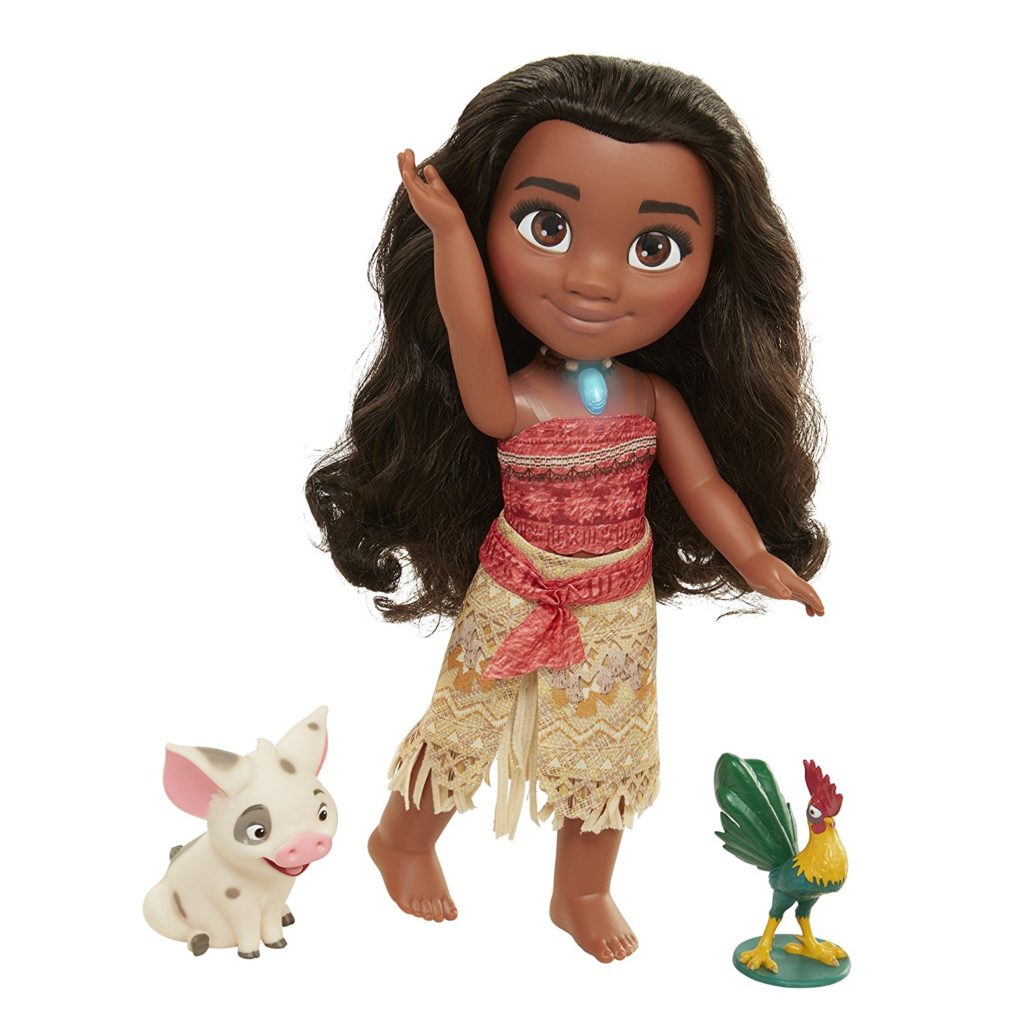 Since the movie was first introduced, I've seen more and more Moana toys pop up on store shelves. One of the cutest I've seen is the Disney Moana Singing Moana & Friends doll from Jakks Pacific. When I first saw her in stores, I couldn't get over how cute she was! I knew I wanted to get her for my daughter.
Moana stands at about 14 inches tall. She says 12 movie phrases and sings a portion of the song "How Far I'll Go".  Upon pressing her shell necklace, she'll also say fun phrases like, "Come on Pua, to the ocean!" just like in the movie.
The doll itself is beautiful. She comes dressed in the same outfit she wears in the movie and is also adorned with a necklace that lights up! She has beautiful wavy hair. Moana's head, arms and legs are poseable. Along with Moana, the set also comes with little figures of her two friends Hei Hei, the rooster and Pua, the pig. So cute!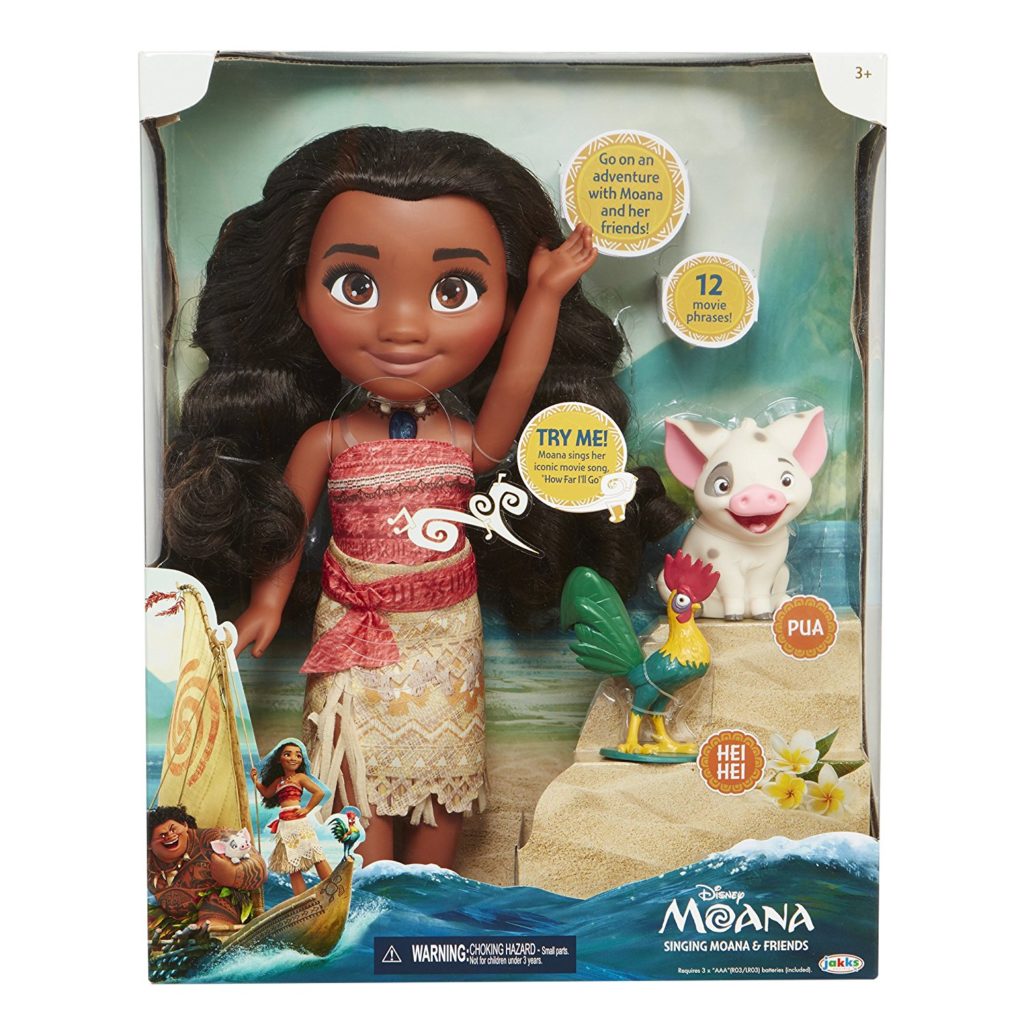 The Disney Moana Singing Moana & Friends doll is recommended for children ages 3 and up. Any child who loves the movie will love her! She comes with 3 AAA batteries, so she's ready to be played with right out of the box. You may want to change the batteries soon after for best results.
If you know a little someone who loved Disneys Moana movie, this doll is a great gift idea.