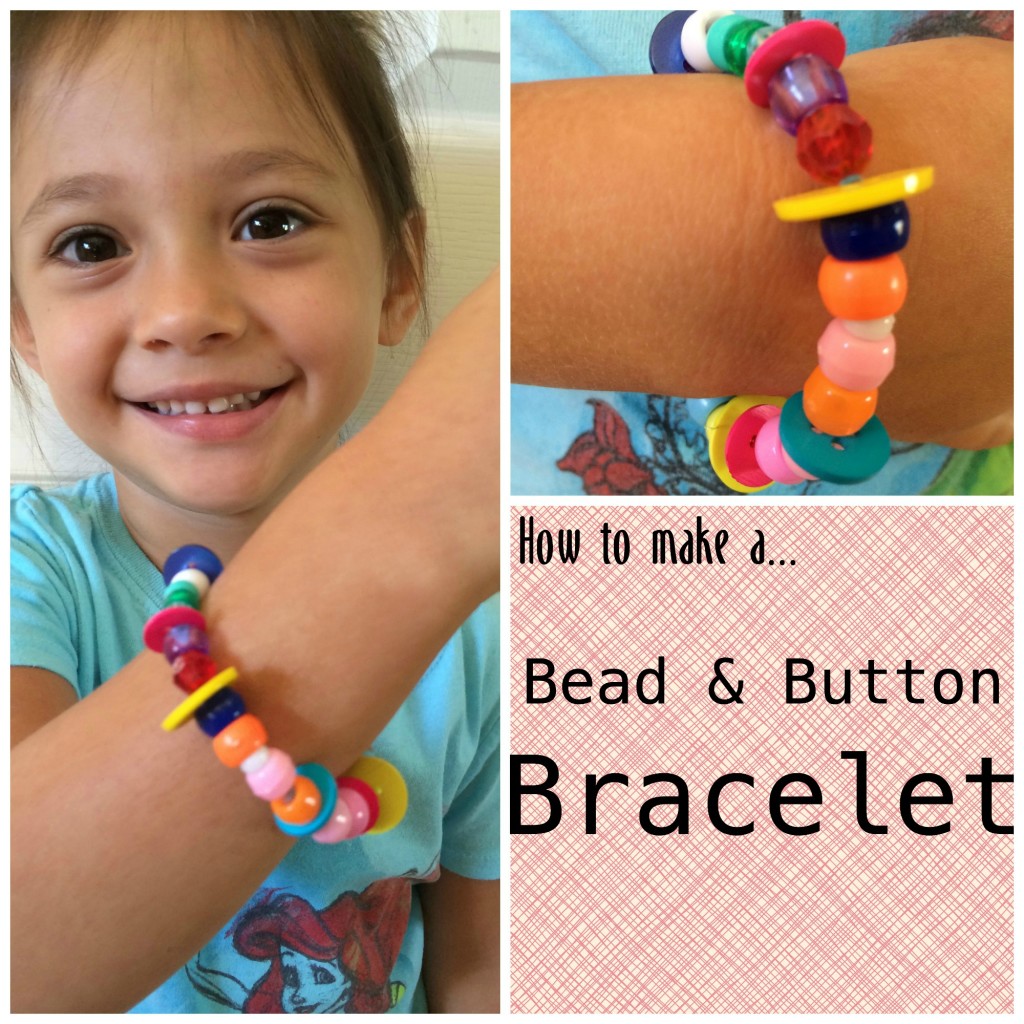 I'm always looking for ways to keep my 3 year old busy and entertained.  She really enjoys doing different projects, and I like coming up with things that are sure to keep her busy for a good amount of time.  I had some beads in various sizes as well as a few buttons.  They were perfect for a bracelet!  All you need to make these bracelets are a variety of beads and buttons and a pipe cleaner.
The bead and button bracelet is a perfect activity to help develop hand eye coordination and fine motor skills. You can also use this activity to practice sorting, colors, and counting.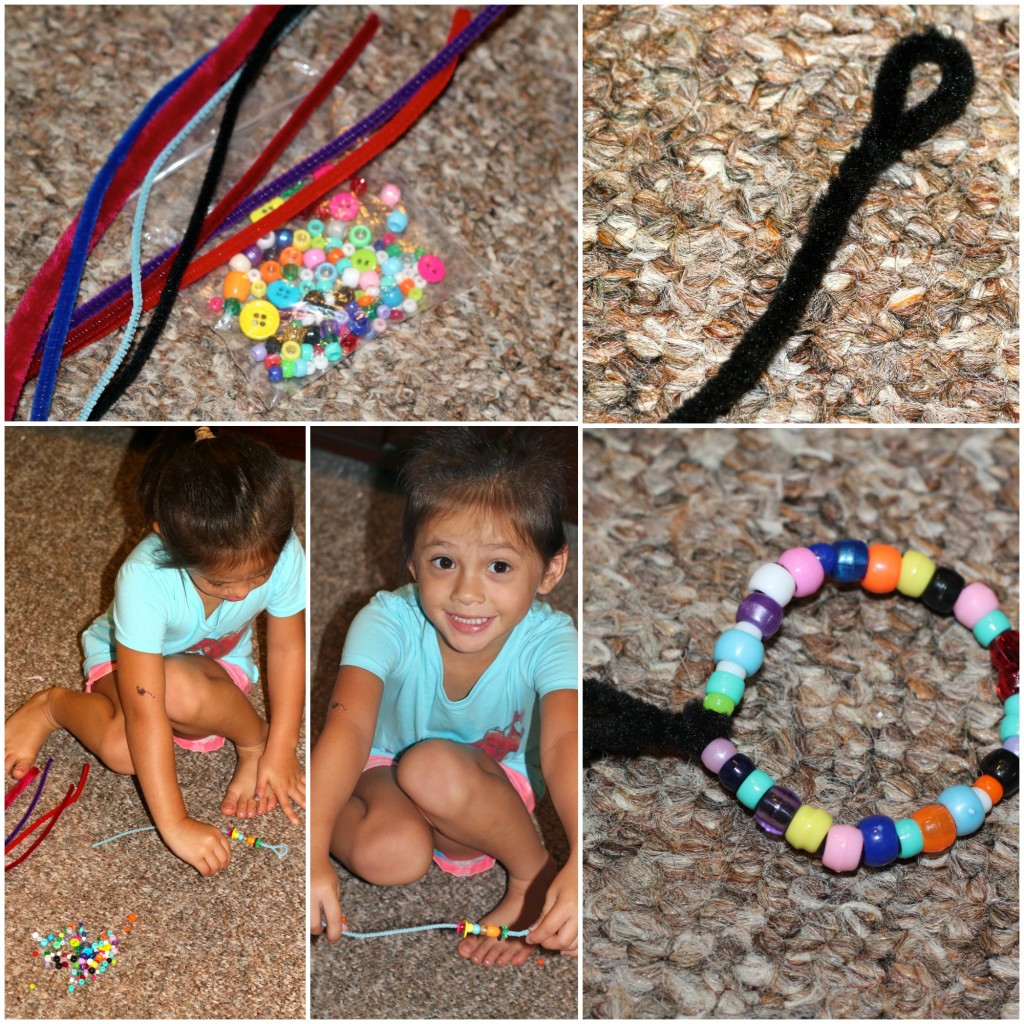 Before your child begins, you must put a little loop at one end of the pipe cleaner.   This will keep the beads from sliding off once strung.  Next, have your child string beads and buttons as they wish.  Once they're done, measure to insure a good fit.  If too long, you may have to remove a few beads.  Finally, twist both ends together and cut off the excess pipe cleaner.  Now you have a super cute bracelet your little one is sure to love!