I received a Tag Maker Punch with built-in Eyelet Setter from Fiskars, and it's the greatest thing ever! With it, I'll never have to buy gift tags ever again. I love making my presents all nice and pretty, and this tag maker definitely helps. I love how easy it is to use. It's definitely a convenient and useful item to have on hand.

With the Fiskars Tag Maker Punch, you're able to make gift tags in seconds. Literally, seconds. All you need is some cardstock, or other thick paper. The punch fits up to 80-lb. cardstock and makes a 2″ x 3″ tag. If you want to get creative, you can decorate your tags as well. I'm not the craftiest, but I do plan on creating some "fancier" tags when I get the chance. Adding some ribbon, die-cuts, buttons, glitter, etc., can definitely dress up your tags and make them super special.
So far, I've just made simple tags for Christmas gifts. I used some white cardstock and was able to make a few tags in seconds. The included hole puncher is great for making perfectly centered holes. The tag maker also came with 20 Bonus Eyelets. If you want to add eyelets to your tags, this tag maker makes it super easy. Once you punch your hole, just use the eyelet setter to add an eyelet. The eyelet setter fits a range of eyelets from 3/16″-5/32″.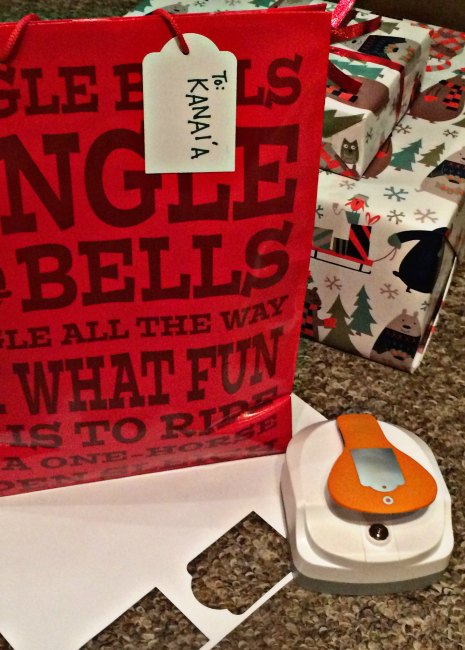 I love my Fiskars Tag Maker Punch, and I'm happy to have it. I can't wait to use it for future projects. It's well made, sturdy and sure to last for years and many projects to come. It'll also make a wonderful gift for any crafty person in your life.
If this looks like something you might want, check it out at the Fiskars website where you can purchase one for $29.99.