The slime craze has hit our home! My girls are in love with all things slime, and so are all of their friends. In fact, my ten year old asked for glue for Christmas. Yes, GLUE! Why? So she can make slime! The funny thing is, I was talking to one of my friends, and her daughter also asked for glue! Seriously, what kid asks for glue? Apparently, many do.
My daughter asked for three things for Christmas, an iPhone (yeah, right!), squishies and a big bottle of glue. Instead of getting her a bottle of glue, I decided to put together a "Slime Kit" which contains everything she'd ever dream of wanting in her slime making adventures. I know she's going to love it.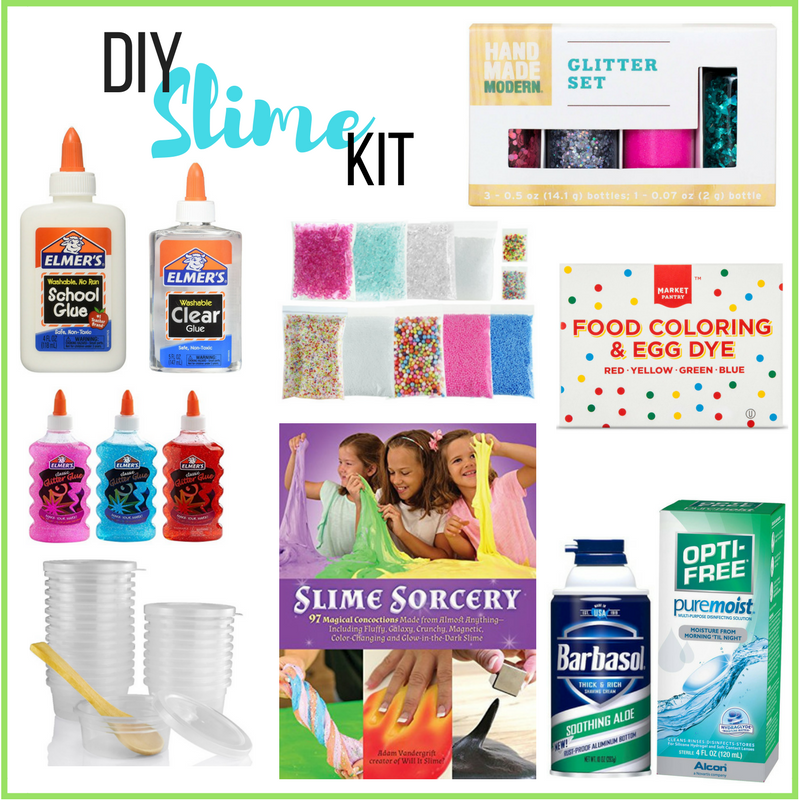 DIY SLIME KIT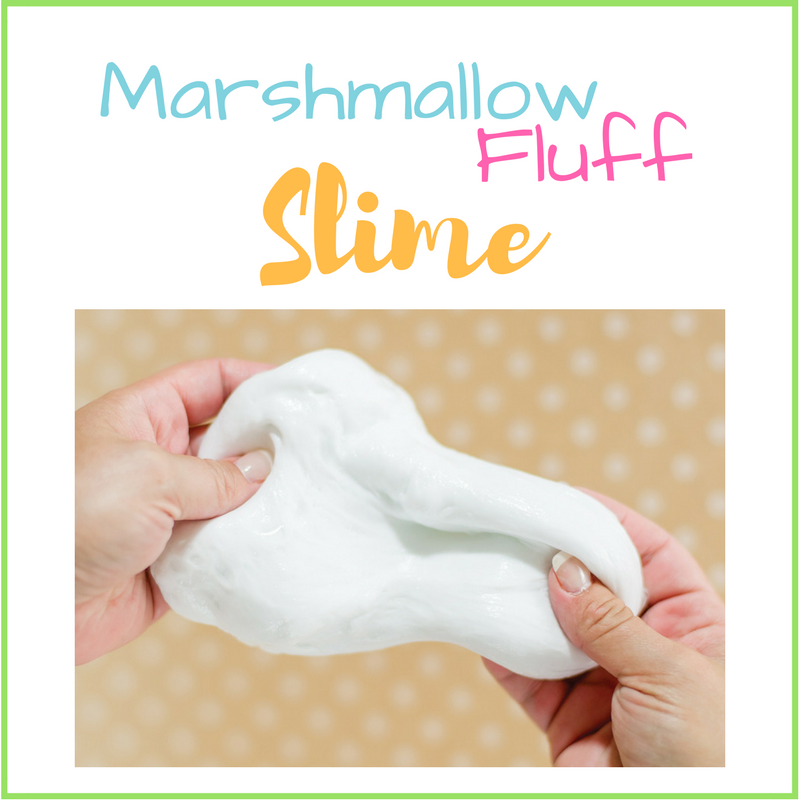 This Marshmallow Fluff recipe is one of many you'll find in the Slime Sorcery Book
Marshmallow Fluff Slime    
Much like the real thing, this slime is silky, smooth, and shiny. It can be the base for many exciting recipes or easily stand alone.
2 (4-ounce) bottles white glue
3 cups shaving cream
1 cup foaming hand soap
4 tablespoons lotion
6 to 7 tablespoons contact lens solution
medium bowl
spoon
1. Combine the glue, shaving cream, soap, and lotion in a medium bowl and mix to combine.
2. Add the contact lens solution and mix until your slime begins to form.
3. Take your slime out of the bowl and stretch it between your hands until the slime is no longer sticky.
*Slime Hack
If your slime is still sticky, mix ½ teaspoon baking soda and 2 tablespoons water together knead it into your slime. Voilà, stickiness is gone! If you don't have baking soda, you can also use 1 teaspoon baby oil to rid your slime of its sticky texture.