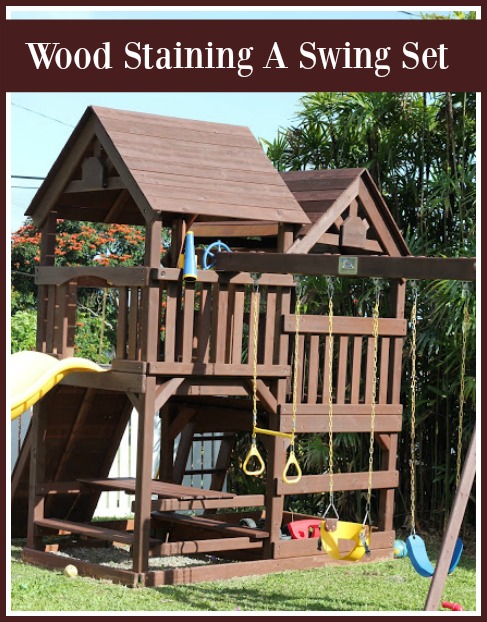 We bought my daughter a Rainbow Swing Set about three years ago.  Between the sun, rain, and wind it has faded over time.  We finally decided it was time to re-stain the playground so that it would not get any worse.  It's a pretty pricey swing set and I want to get many more years of use out of it!  We bought some Behr Semi-transparent Waterproofing Wood Stain from Home Depot to get the job done.
If you plan on re-staining your swing set, be sure you have the time to dedicate to it.  It took a few hours to paint the stain onto the whole swing set, so it was definitely time consuming, but well worth it!  The playground looked just like new when we were done.  Check out the before and after pics below.
Before:
After:
Are you looking to re-stain an old wooden swing set?  I recommend doing it before it gets any worse.  Re-staining our girls swing set has surely added some life to it and I hope to get many more years of use out of it.