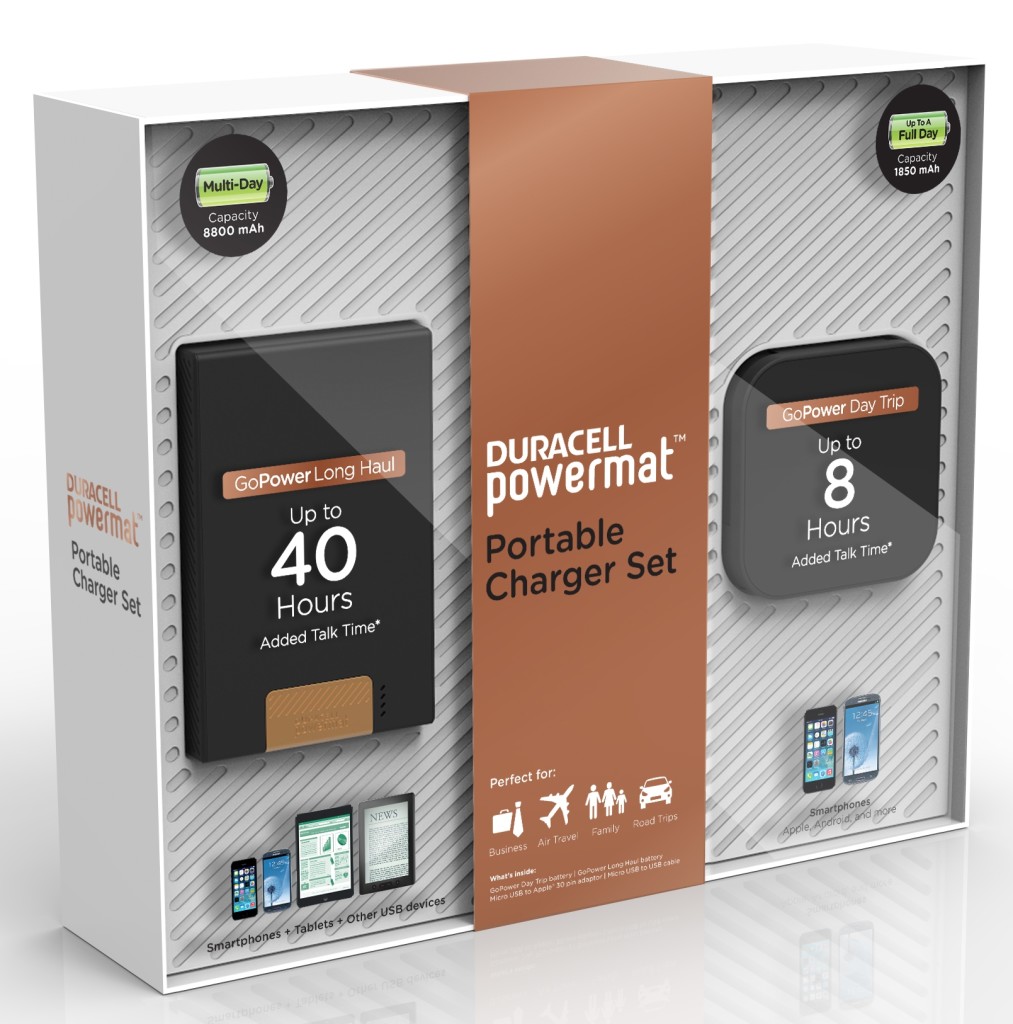 Disclosure:  I received this product for review purposes.  All thoughts and opinions are my own.
Have you ever been in a situation where your phone or tablet died when you needed it most?  I have!  It's during those times your realize how important it is to have a working mobile device on hand.  It can really help you out in certain situations.   There was one occasion where I was having car trouble.  I was picking my daughter up from Hula practice and my car wouldn't start when it was time to leave.  I went to call my husband for help and my phone was dead!   I had to go through the extra trouble to find someone with a cell phone, which didn't help at all in an already stressful situation.  If I would have had the Duracell portable charger at the time, I could have charged up my phone!
Duracell recently unveiled its brand new 'Portable Charger Set' of backup batteries for iPhones and other electronic devices to ensure that consumers are never caught powerless again!  The new bundle, available for the first time ever at all 600 Sam's Club locations around the US, is comprised of two separate backup batteries for both daily and long-term usage.
The Go Power 'Day Trip' provides the perfect daily dose of power to more than double the life of your iPhone with an additional 1850 mAh of Duracell grade lithium ion battery power.  The Go Power 'Long Haul' will keep your devices – smartphones and tablets – charged up and ready to go for days! Plus, like all Duracell Powermat products, it recharges wirelessly, putting the power at your fingertips when you need it most!
These products are great, and can really be a lifesaver!  From now on, I'll be sure to have one of these chargers in my car at all times, just in case I ever need it.  The GoPower Day Trip is actually small enough to carry in my purse, which is great!  It's also perfect for traveling.
Priced at $129.99 for the set, you get a $60 savings right off the bat. In addition, Sam's Club is offering a special in-store savings promotion from mid-May through mid-June that lets you receive the entire PCS for just $99.  That's a $100 savings value when compared to individual backup battery pricing.