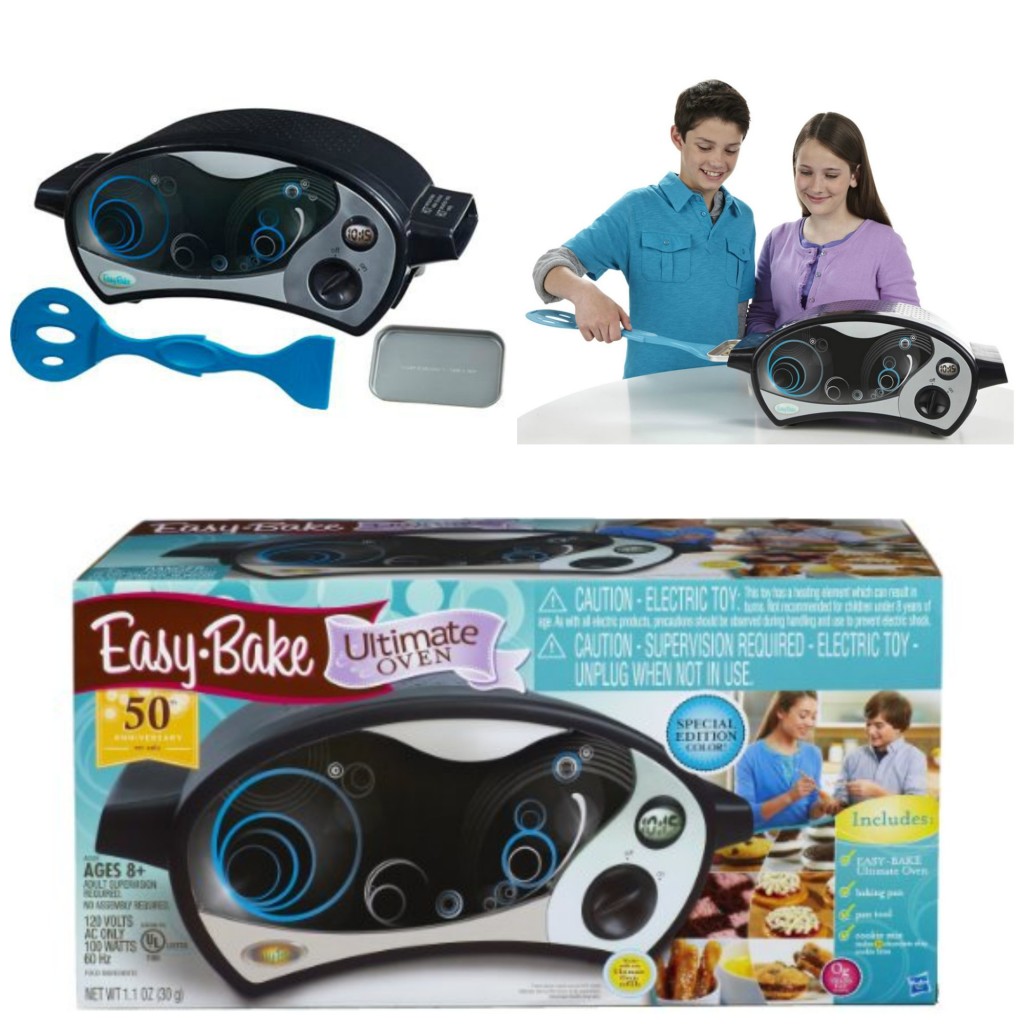 Disclosure:  I received this item to be included in the Holiday Gift Guide.  All thoughts and opinions are my own.
The Easy Bake Oven from Hasbro has been around for many years.  I remember wanting one when I was little, but I never did get one, until now!  Hasbro sent me the special edition black colored Easy Bake Ultimate Oven which commemorates the 50th anniversary of Easy-Bake.  The oven is also available in purple.  I think the black oven is great as it's gender neutral and is perfect for both girls and boys.
The Easy Bake is an all-time favorite.  The current model has a sleek, modern design for baking in style!  Unlike previous models of the Easy-Bake Oven, this one does not use a lightbulb to bake your food.  Just plug it in, allow it to preheat, and you're good to go.  While the oven preheats, you'll have some time to prepare the mix.
The Easy Bake Oven is fun for kids who are still too young to use a regular oven.  It's recommended for children ages 8 and up.  Younger kids may need a little help, while older kids will be able to bake all on their own.  The oven is a really simple device and pretty easy for kids to use.  It's a good way for kids interested in baking to get started in the kitchen.  The portion sizes for the mixes are very small.  The included cookie mix yields 12 tiny cookies.  It's not much, but kids will be thrilled with their baked goods.
The Easy Bake Ultimate Oven comes with a baking pan, pan tool, and chocolate chip cookie mix.  Additional mixes will have to be bought separately.  If getting the Easy Bake Ultimate Oven as a gift, I'd recommend getting a few extra mixes to go with it.  The oven retails for $54.99 and is sure to be a popular toy this Holiday Season.