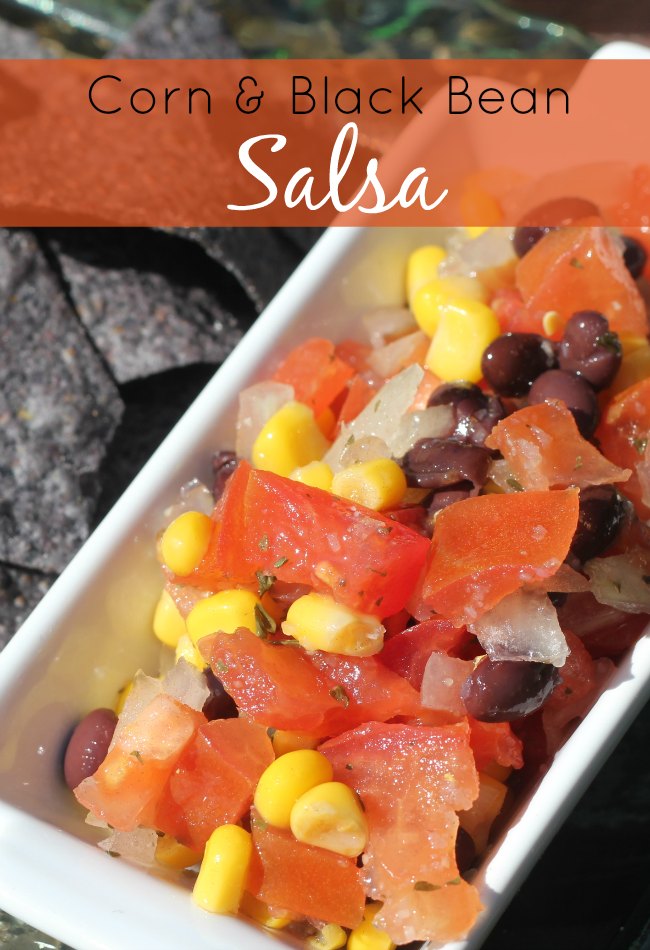 One delicious recipe I've made multiple times since the first of the year is a super easy and very tasty homemade salsa. It's so much better than I could have ever imagined. After making my own salsa for the first time, theres no way I'm ever going back to store bought. This tastes so much better.
As a family we're trying hard to be healthier. We've slipped quite a bit around the holidays with all the tasty food and delicious desserts, but as the New Year rolled in, we've been making it a point to eat healthy, more nutritious foods. In all honestly, it really isn't very hard. My husband is a great motivation because when he sets his mind to something, there's no stopping him. Without his willingness and eagerness to try new foods and healthier recipes, I probably would have a much harder time making the change.
The Easy Corn and Black Bean Salsa I've been making contains just 5 ingredients. Tomatoes, Onions, Corn, Black Beans and Garlic Salt. That's it! Some extra ingredients I've tried that also work are dried parsley or cilantro and mango chunks. I also love eating it with some avocado on the side. So good! My sister has used my base recipe, but added in some pineapple. If you like a little sweetness, it's a great idea to add a little fruit. Whether you add to it or not, I can assure you, this salsa is really good!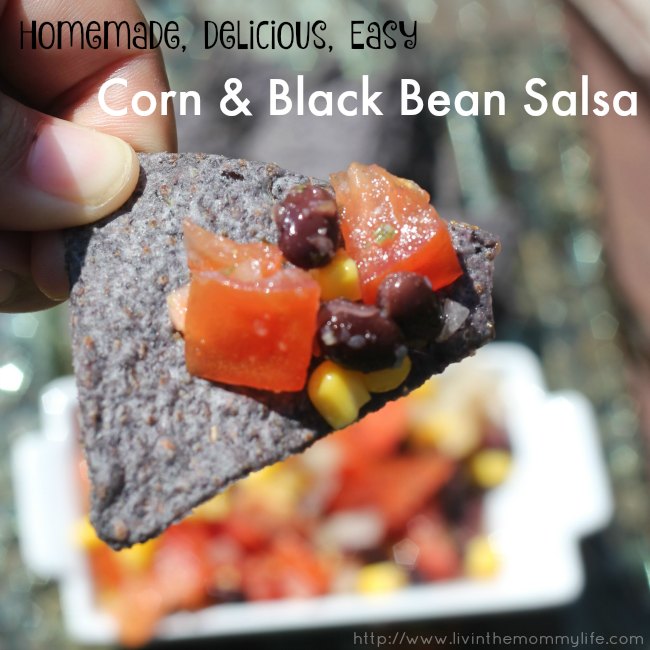 Corn and Black Bean Salsa
Ingredients:
3 tomatoes
1/2 an onion
1 can black beans (rinsed and drained)
1 can whole kernel corn
Garlic Salt to taste
Directions:
Chop tomatoes and onions. Put in large bowl. Add in black beans and corn. Sprinkle with garlic salt. Mix well and enjoy! Serve with tortilla chips.
Let me tell you. This salsa is a must-try. I can never get my girls to eat beans. Which is why I fooled them into eating them with my Fudgy Black Bean Brownies (which they loved). But, for some reason, they'll eat this salsa – beans and all! And it's not like the beans are hidden. They just realized that it actually tastes good.
Try this Corn and Black Bean Salsa recipe and come back to let me know what you think. I hope you enjoy it as much as I do.