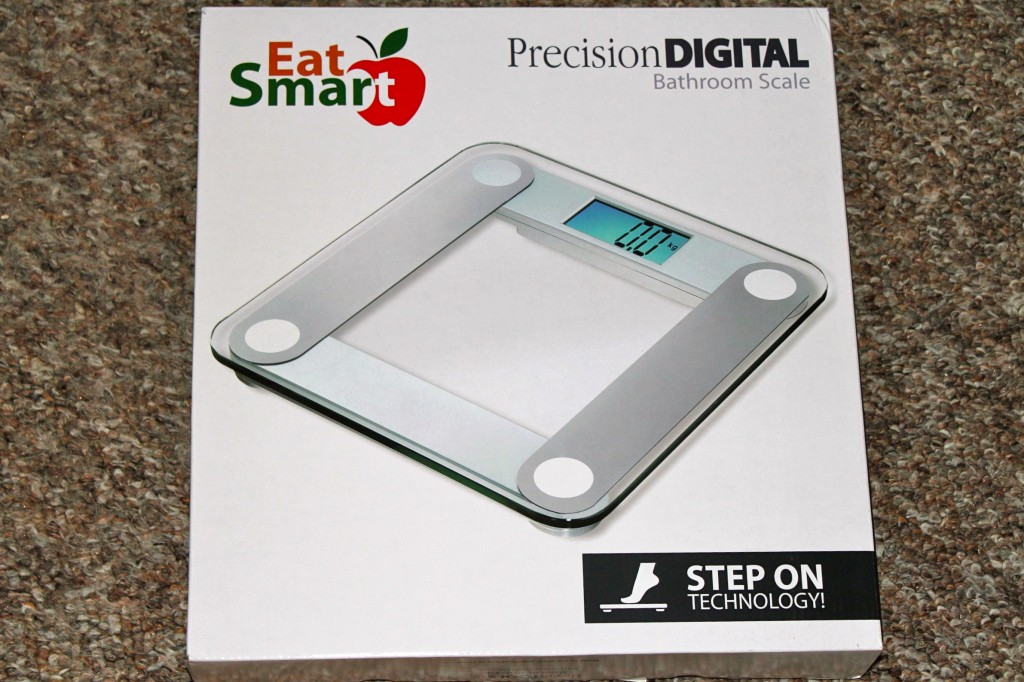 When my bathroom scale that I had for just a year started malfunctioning, I knew it was time for a new one!  The problem with my old scale is that it never seemed to give an accurate weight.  After weighing myself once, I'd get back on to check again and there would be a 3-5 pound weight difference, and it had only been seconds since I had gone on the first time.
The EatSmart Precision Digital Scale has been working great so far.  It seems to be very accurate.  The simple sleek design is stylish, and  looks great in our bathroom.  The scale is made out of a strong tempered glass that can weigh people up to 400 lbs.  It features a large 3.5″ LCD display with a blue backlight that makes the numbers very easy to read.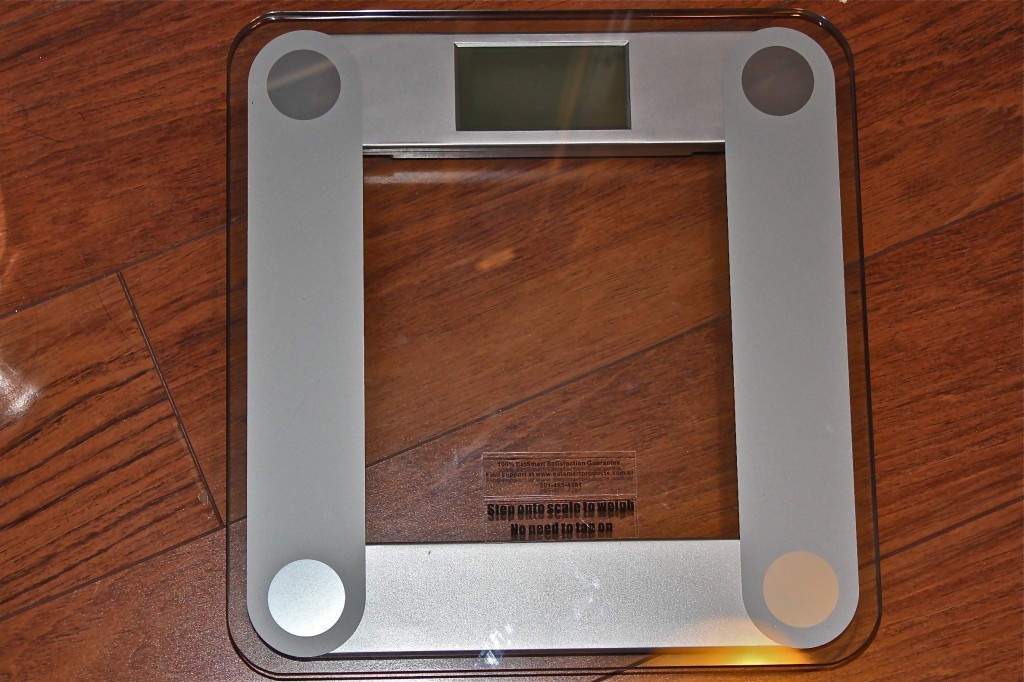 What I like best about this scale is it's unlike other similar scales I have tried in the past, this one has the EatSmart "Step-On" Technology.  You don't have to tap on the scale to get it started, just step on and get a quick reading!  This scale is perfect for my husband and I.  It's just what we needed, and works well.  I would definitely recommend this to anyone who is looking for  a new bathroom scale.
and now for the GIVEAWAY…
One of you will win an EatSmart Precision Digital Bathroom Scale. Enter using the rafflecopter below.
Disclosure: I received this product for review purposes. All thoughts and opinions are my own.