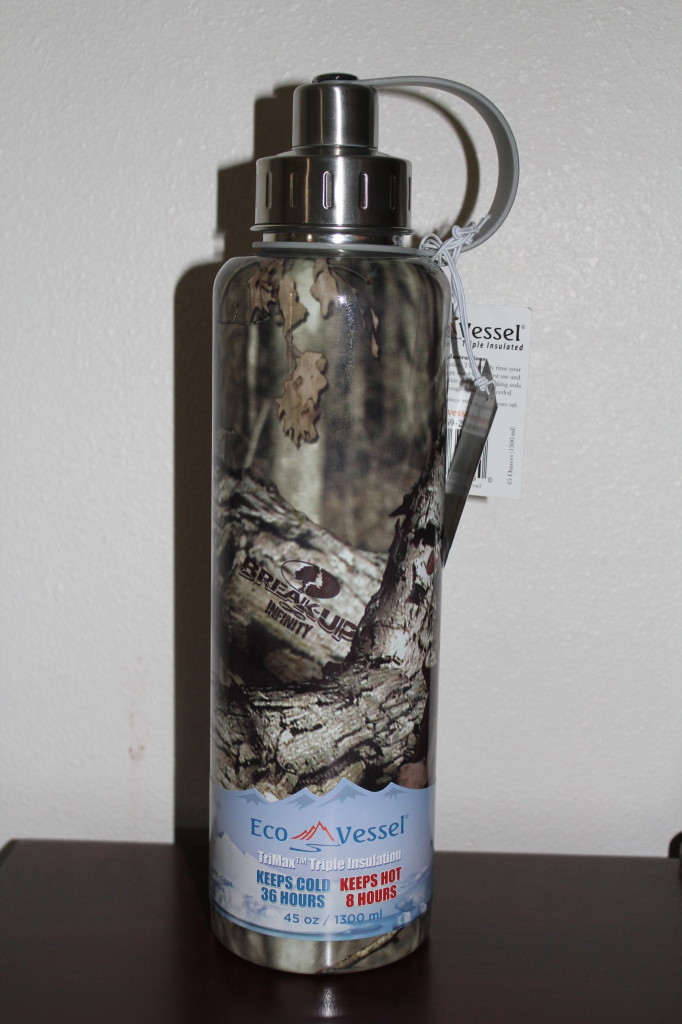 I've been looking for a big reusable water bottle for my husband.  As a carpenter, he works all day in the scorching hot sun and really needs to drink a lot of water.  When I came across the Big Foot Bottle from Eco Vessel, I knew it would be perfect!
The Big Foot Bottle holds 45 oz. of liquid. It's the first bottle I've come across at this size. Its TriMax Triple Insulation keeps drinks cold for 36 hours and will keep drinks hot for 8 hours!  This bottle is 100% recyclable and made of high quality 18/8 stainless steel.  It's BPA free, which is a very important factor to look into when choosing a bottle.  It's designed for safety, ease of use, and convenience.
The Big Foot features a dual function top.  There's a wide mouth so you can easily add ice cubes, as well as a comfortable drinking spout.  It also includes a removable Tea Strainer/Ice Dam.  The Big Foot measures 13″ tall with a  3.5″ diameter.  It's of good quality and seems to be very durable.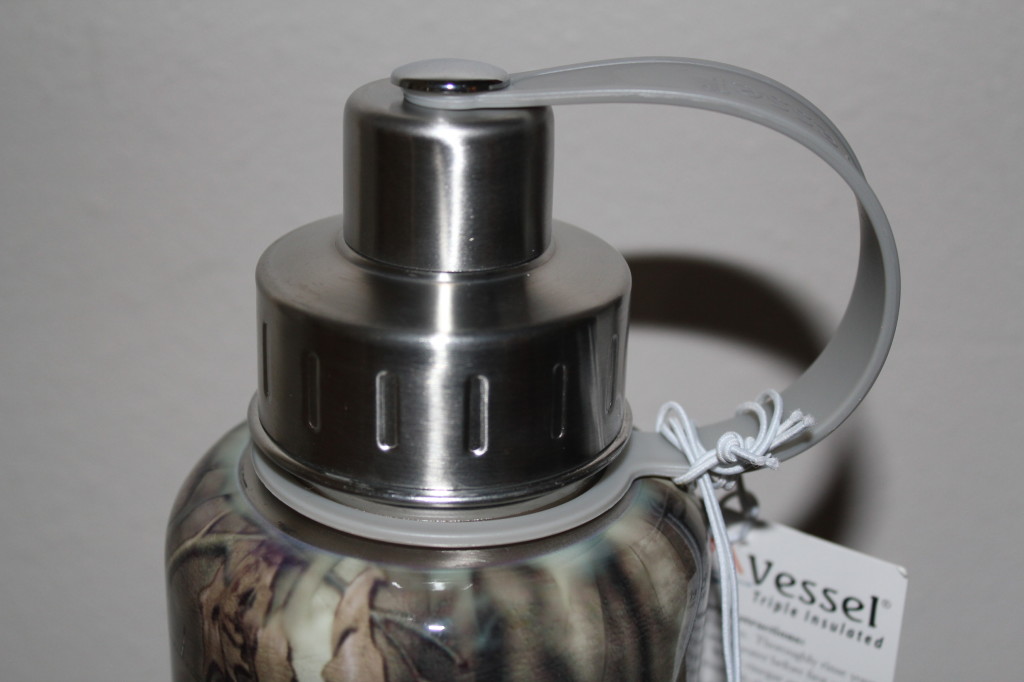 The Big Foot comes in 3 color options.  The black and silver retails for $35.95 and the Mossy Oak sells for $37.95.  I love the uniqueness of the Mossy Oak.  It will be great for anyone who loves the outdoors!
Eco Vessel offers more than just the Big Foot, so you'll be able to find the size and color that's right for you or someone on your Holiday shopping list!
Want more Holiday Gift Ideas?  Be sure to Check out Livin' The MOMMY Life's 2013 Holiday Gift Guide