Have you seen the Emoji Movie? My girls could not wait for its release! They were so excited to see it. They love all things emoji, so I just knew the movie would be a hit!
If you or someone you know loves Emoji's, you won't want to miss out on this great giveaway. We're GIVING AWAY an awesome PRIZE PACK featuring the new Emoji Movie on DVD and much more.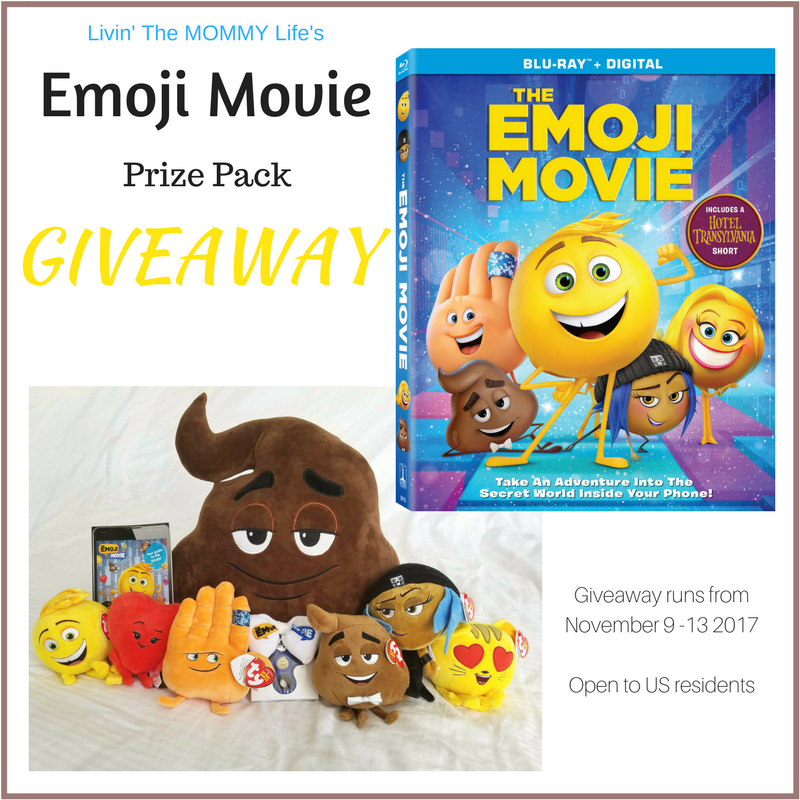 The Prize Pack will include the following:
1 Poop pillow
6 beanie babies
1 fidget spinner
1 emoji encyclopedia
1 Blu-ray copy of The Emoji Movie
Who wants to WIN? If you'd like a chance, be sure to enter the giveaway using the rafflecopter below. Giveaway will run until Monday November 13, 2017. It's open to residents of the US.
Have you seen the movie? What was your favorite part?