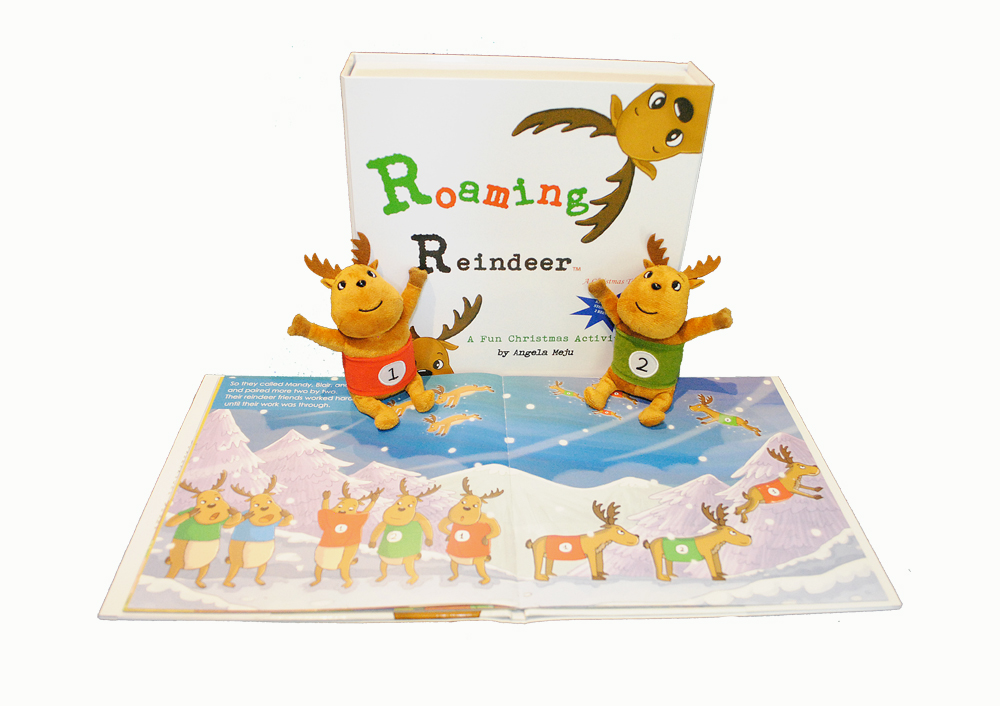 Disclosure:  I received these items for review purposes.  All thoughts and opinions are my own.
The Roaming Reindeer is a wonderful keepsake making its debut this Holiday Season.  It's a touching story celebrating teamwork, good manners and the christmas season.  The boxed set includes the book as well as two adorable plush reindeer.
Roaming Reindeer™ is centered on Gus and Sam, two of Santa's reindeer, who decide to help Santa by visiting little girls and boys to report back on who is naughty and who is nice.
When the pair realize there isn't enough time to visit all of the children, they call on their friends for help. The reindeers are sent off in pairs of two and are assigned a home to visit. Reindeer 1 is in charge of going back to Santa to report naughty children while Reindeer 2 stays to keep watch.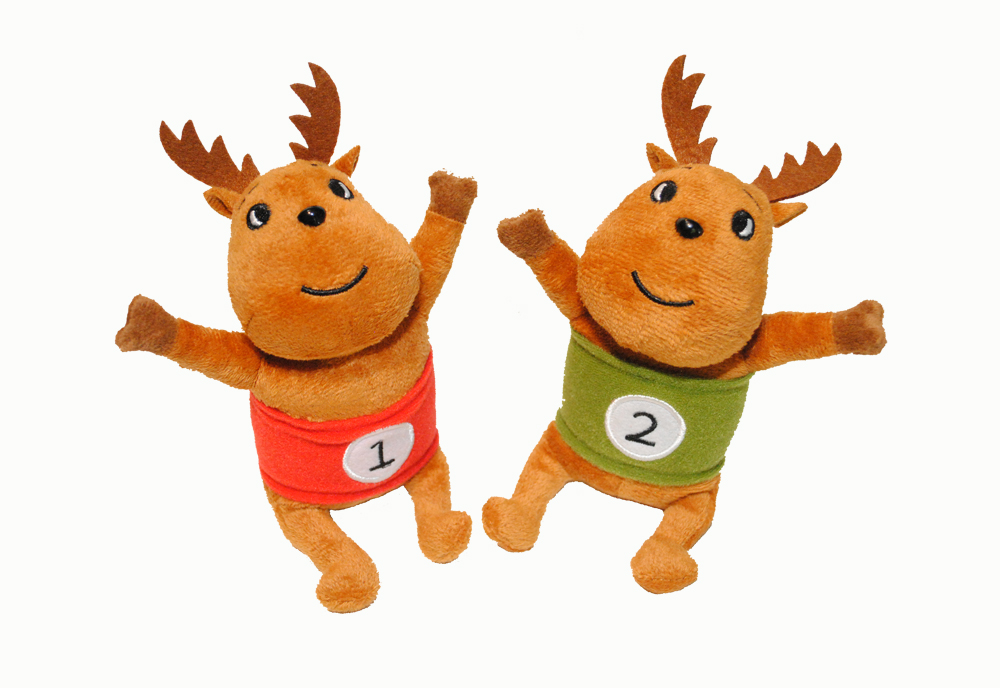 Why not start a new Christmas tradition with your Family this year by introducing them to the Roaming Reindeer.  Children will work hard to be "nice" as they keep an eye on the reindeer in hopes that they'll stay together until Christmas Eve.  If one disappears, they'll know he went back to report "naughty" behavior to Santa, and no child wants that!
My 4 year old needs a lot of reminders to be nice.  It can be hard for her.  I'm hoping the story of the Roaming Reindeers will encourage good behavior.  I have already told her the story, but I haven't yet introduced the reindeers.  I plan to have them "magically appear" from the North Pole on the first of December.  Since she already knows the story, I'm sure she'll be excited to see them.  With a strong belief of Santa, I'm sure she'll try her best to be good as she wouldn't want the Reindeer to report any bad behavior to Santa!
The Roaming Reindeer is recommend for children ages 4 and up.  It retails for $34.95. and can be purchased at RoamingReindeer.com.  Use code ROAM2014 (valid 11/17-11/27) for $5.00 off the regular price.
Visit the Roaming Reindeer on Facebook & Twitter
and now for the GIVEAWAY…
1 lucky winner will receive their very own copy of the Roaming Reindeer.  Giveaway open to residents of the US & Canada.  Ends 11/30/14.  Enter using the rafflecopter below.
a Rafflecopter giveaway
Livin' The MOMMY Life is not responsible for prize shipment.