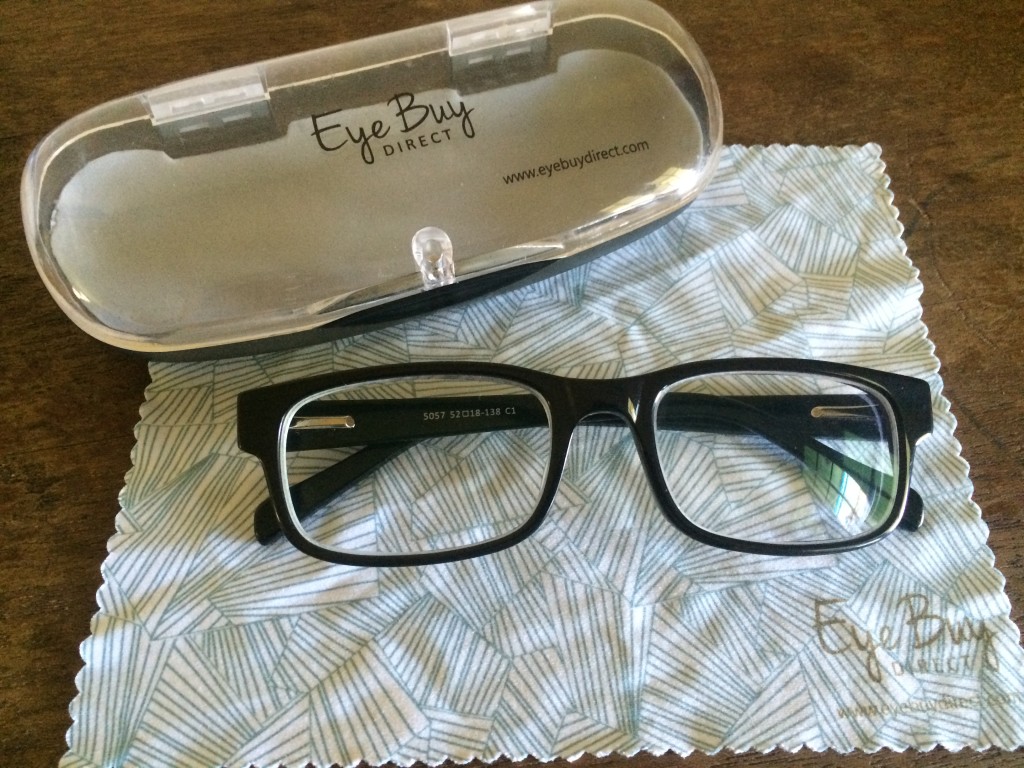 Disclosure:  I received product in exchange for this review.  All thought and opinions are my own.
I recently ordered a pair of eyeglasses from EyeBuyDirect.  It's always nice to get a new pair.  This time I decided to go for something a little different.  I normally go for shades of brown when picking out a pair of eyeglasses, this time I decided to search for the perfect black pair.
There are so many frame styles to choose from, it took me a while to look through them all.  If you'd prefer to narrow down your search, EyeBuyDirect offers the option to filter your search for frames by gender, size, shape, color, etc.  It makes the process a little easier, especially if you know the exact style you want.  Another awesome feature I used to find my perfect pair was the EyeTry option.  With EyeTry you use your photo to "try on" the different frames.  It really helped in making my final decision.  The entire ordering process was great and the website is very easy to navigate through.  I had no problems.  It was an awesome experience.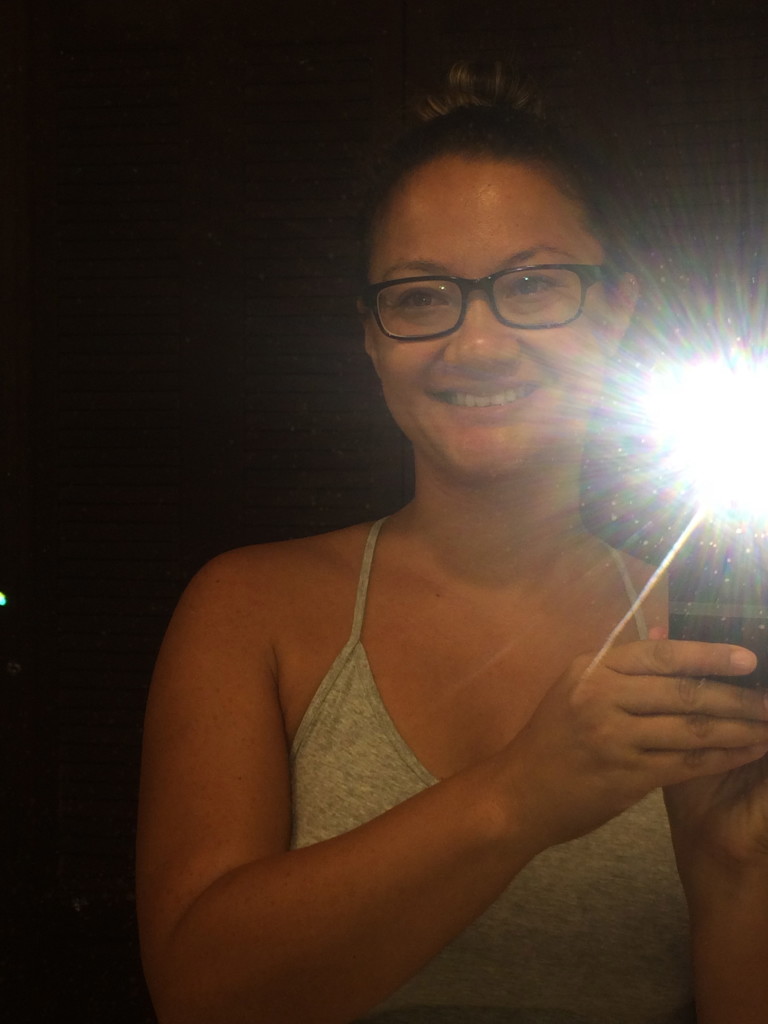 In the end, after virtually "trying on" many pairs of eyeglasses, I decided on a simple black pair.  I didn't venture far from my normal frame style, although I probably should have, just to try something a little more different for once.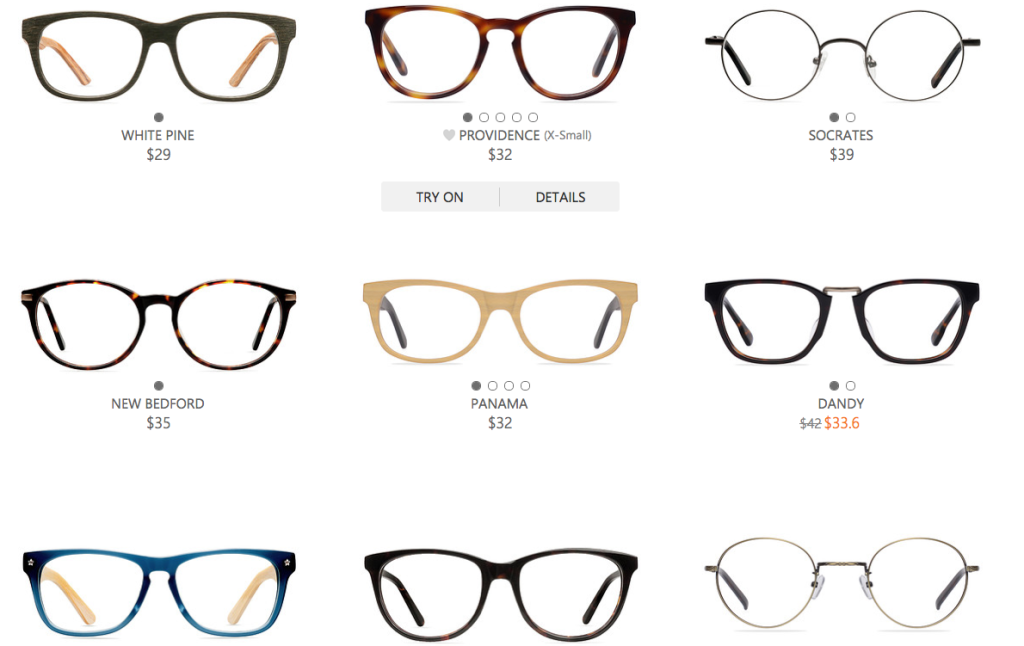 The eyeglasses I chose are a full rim rectangle shaped pair made of plastic.  Once ordered, I anxiously awaited their arrival.  I've had my current pair for a while now and couldn't wait for something new!  When they arrived, I found them to be nicely packaged in a plastic eyeglass case wrapped in a lens cleaning cloth.  At first glance, the glasses look great.  I tried them on, and was definitely satisfied with the overall look and feel.  They appeared to be of good quality.
Since then, I've worn them a few times at night before bed after taking off my contacts.  Today, when inspecting them for this review post, I noticed two tiny cracks on the frames.  I was surprised, and a bit disappointed!  I've never had this happen with any pair of eyeglasses I've ever owned.  I put them through very minimal wear.  I'm not sure if they were already cracked on arrival, as I didn't inspect them very well when they first came.  The cracks are very tiny, so at a glance they are not noticeable.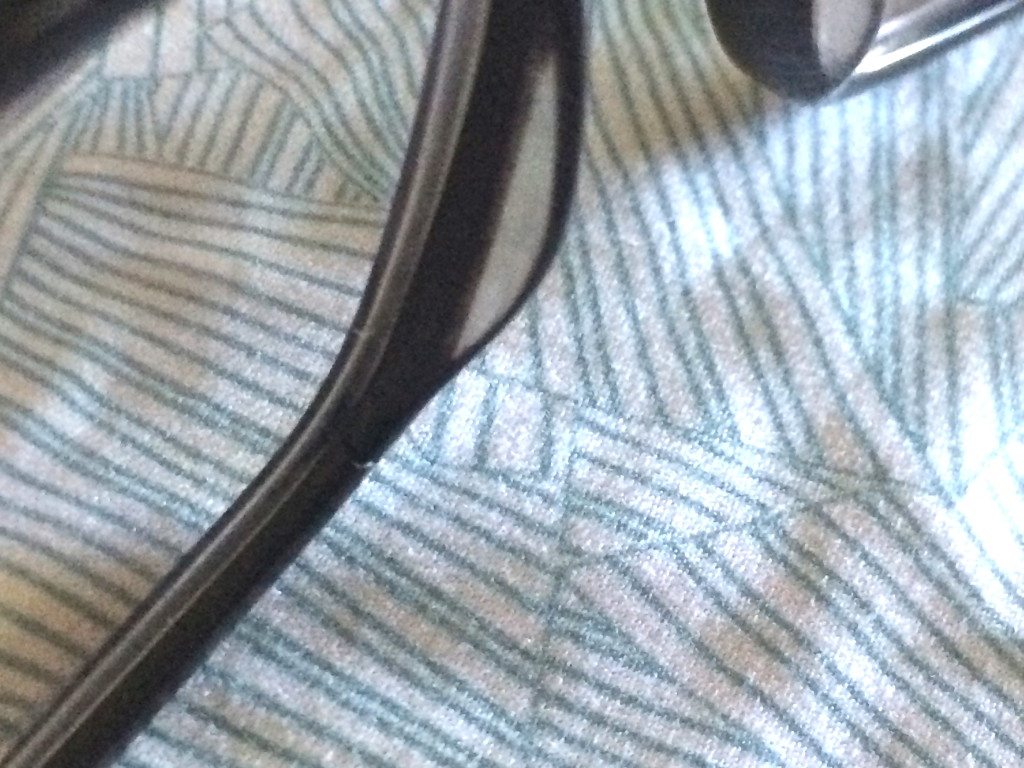 I checked the website for their return policy and found that they have a great policy!  EyeBuyDirect guarantees the quality of their eyeglasses 100%.  If you're not happy with your purchase you can contact them for a replacement or refund.  Customers are eligible for a refund within 14 days and a replacement within 12 months.  That information was a relief.  Maybe for some reason I received a bad pair.  It doesn't mean all their items are bad!  If you decide to order form EyeBuyDirect, my suggestion would be to fully inspect your eyeglasses upon arrival, they way, if anything is wrong you'll be within the 14 day return period.  Of course, if something happened to them within the year, or you just aren't satisfied, you can always return them for a replacement.  I think that's a really good policy, and a great reason to try them out!
EyeBuyDirect offers great prices, and a nice selection of frames to choose from, as well as the opportunity to "try on" and order eyeglasses from the comfort of your own home.