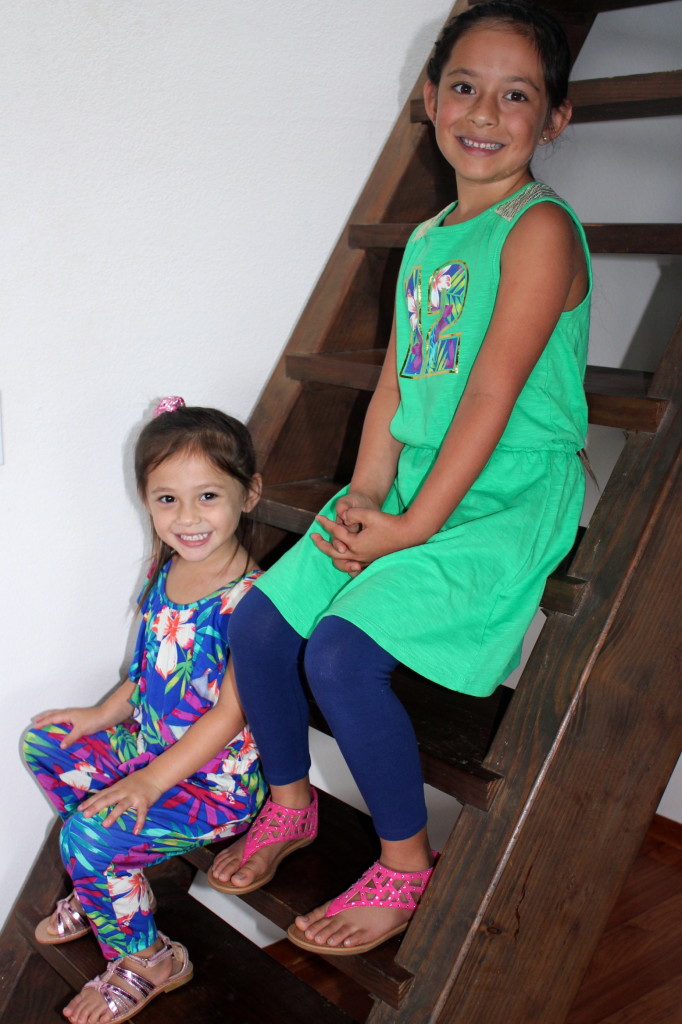 My daughters wore their coordinating FabKids outfits on Easter Sunday.   This month, I didn't choose matching outfits, but they coordinated very nicely and looked great together.
My three year old received the Jungle Fashionista Outfit which includes the Palm Pretty Jumper and the 5 Accessory Value Pack.  My seven year old got the #12 Shine Outfit.  The #12 Shine Outfit includes the Sparkle Sport Dress along with a pair of Fab Soft Leggings.
Both outfits looked great on the girls.  They're super stylish as always.  I love that the #12 on the Sparkle Sport Dress is in the same print as the Palm Pretty Jumper.  It really ties both outfits together nicely.  The pretty green sleeveless dress also features a gold sequin shoulder detail.  It has a cinched waist and a slight stretch to the fabric.  The dress looks great with the navy blue leggings and is long enough to be worn without leggings as well.  It's the perfect dress for Spring and Summer.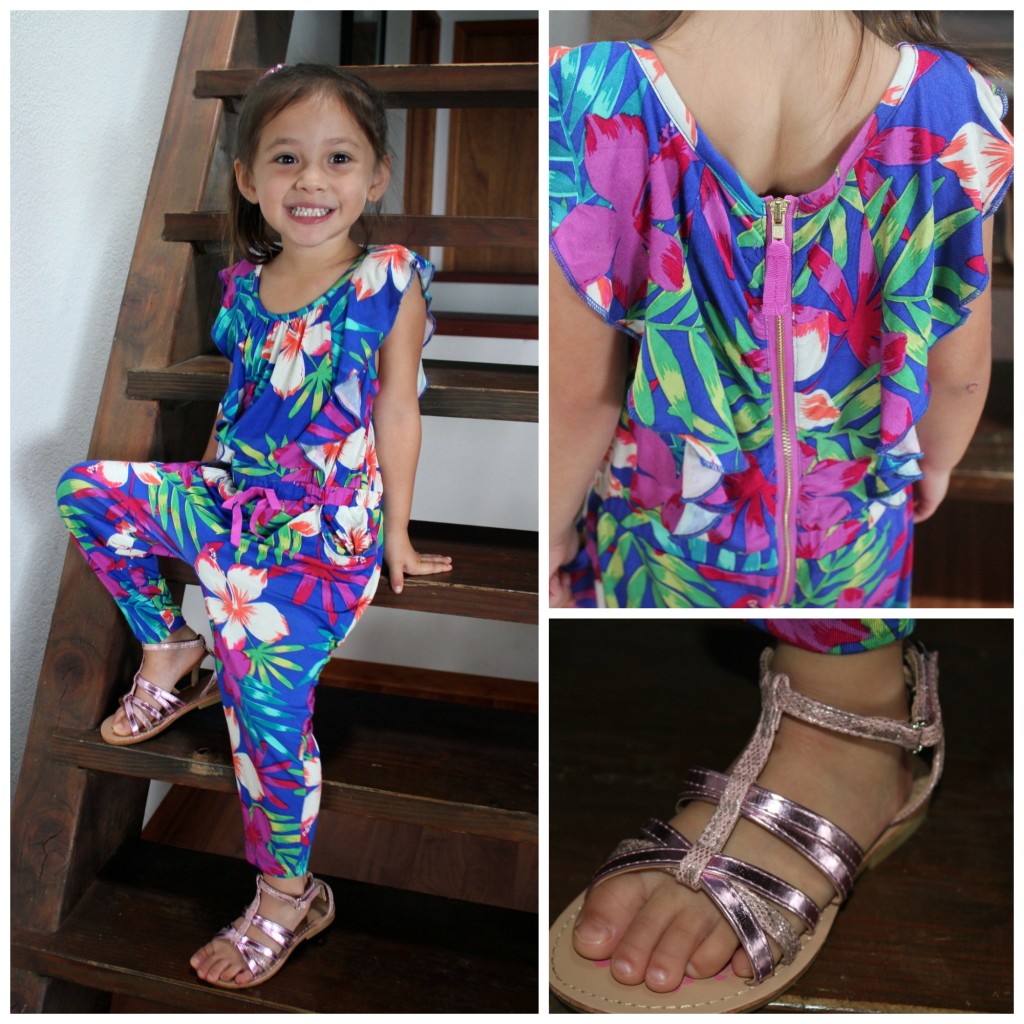 I really love everything about the Palm Pretty Jumper.  From the bright bold colors, to the adorable ruffle sleeve detail, I love it all.  It's so cute, I may have to get one for my seven year old.  This lovely jumper is made of a super soft stretch jersey material.  It features two front pockets and an exposed back zipper.  The accessory pack that comes with the jumper includes 2 gold bow clips, 2 scrunchies, and a black & white striped bow headband.  I love that the hair accessories can help to change the look of the outfit.  It can also be used with some of the other outfits we've received from FabKids.
Along with the outfits, each of the girls also got a pair of sandals.  They have a nice selection of footwear in the cutest styles.  Both my daughters loved their pretty sandals.  You can now order your first pair of shoes or sandals for just $10!  They're a great addition to the outfits.
Want to order an outfit from FabKids?  Get your first outfit for just $15!  What a great deal.