If you're looking for good quality hair care for your kids, Fairy Tales Hair Care is a wonderful, highly recommended option. Fairy Tale Hair Care has been naturally caring for families since 1999. Their products, made in the USA, are free of harsh chemicals, pesticides, toxins, paraben and sulfates. Also, due to the growing concern regarding children's allergies, their products are now dairy, gluten and nut-free too! When using Fairy Tale Hair Care, you'll know you're using what's best for your child.



I received samples of their Sun & Swim line as well as their Tangle Tamers line.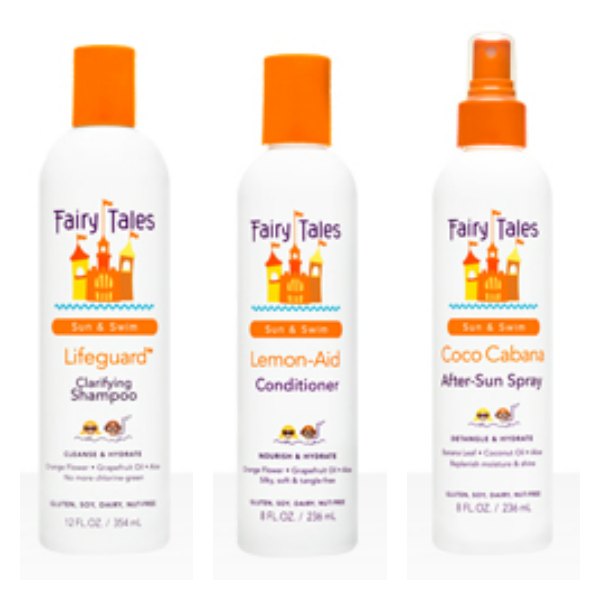 The Sun & Swim line was developed to remove sea salt, chlorine green and daily build-up with gentle fruit extracts. Vitamins and minerals in the products restore softness, boost shine and protect hair. The line includes a shampoo, conditioner and after-sun spray. The Sun & Swim line is perfect for my girls. Living in Hawaii, we spend a lot of time at the beach or pool. The girls love to swim, it's one of their favorite things to do. The Lifeguard Clarifying Shampoo includes orange flower extract, grapefruit and lemon to gently cleanse damaged hair. The Lemon-Aid Conditioner includes grapefruit extract, lemon peel and orange flower extract to remove sea salts, minerals, hard water deposits and chlorine as well as aloe, jojoba and vitamins E and B to restore, moisturize and shine for tangle free hair. The Coco Cabana After-Sun Spray includes banana leaf extract and coconut oil to protect and defend against sun & surf! It's a great item to carry in your beach bag.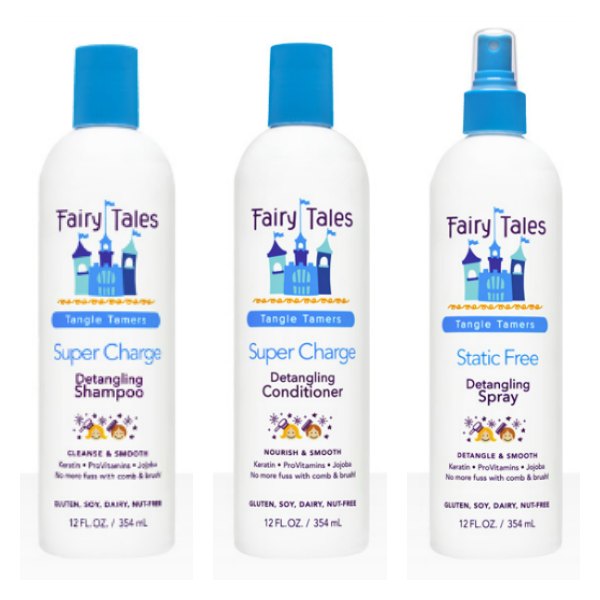 The Tangle Tamers line offers natural detangling and smoothing solutions for unruly knots & curly tops. The super charged formulas transform hair to soft, silky perfection. Tangle Tamers is perfect for both my girls. They have long hair, that often turns into a tangled mess! These products help to reduce the tears that often come with tangled hair. The Super Charge Detangling Shampoo includes natural keratin extracts to help strengthen and fortify hair. The ProVitamins instantly detangle, condition and control unruly hair. The natural keratin extracts in the Super Charge Detangling Conditioner strengthen, smooth and detangle all hair types. The conditioner also includes panthenol and vitamin E which helps to moisturize and eliminate frizz. The Static Free Detangling Spray is a must-have every morning. The natural keratin extracts help to instantly soften, smooth and condition hair while the ProVitamins eliminate frizz, static and fly-aways. This spray is a lifesaver and makes getting ready every morning so much easier!
Fairy Tales Hair Care is also known for their awesome Lice Repellant products, which are great for all school-aged kids as lice is always a risk when in a setting with other children. If you're interested in these amazing products, be sure to check out the Fairy Tales Hair Care website for all they have to offer.