Disclosure:  This post is sponsored by FabKids
My little fashionistas couldn't wait to wear their new Fall fashions from FabKids.  As always, their outfits are so fun and stylish.  The girls love wearing them out, to play, to school, and to parties!  Also,  picture taking at school is coming up and these fashionable outfits are the perfect Picture Day attire.
This month, the girls got some pretty dress outfits that are perfect for the cooler Fall weather we've been having.  They also got super stylish boots that really show off their individual sense of style.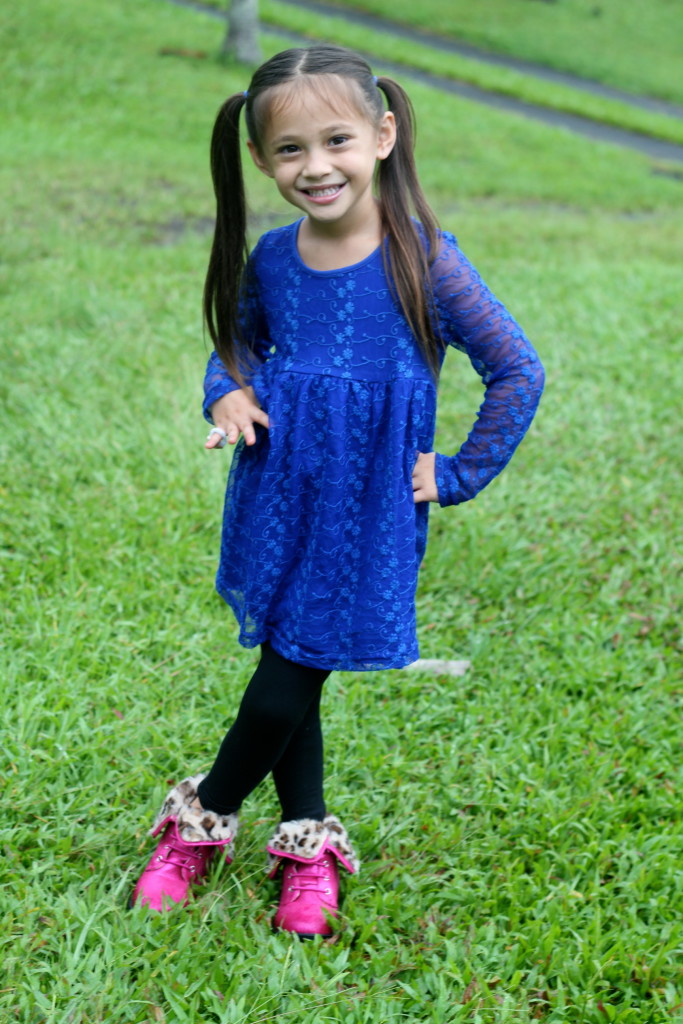 The Rocker Chic Outfit features the Lace Babydoll Dress in an eye-catching shade of blue.  The vibrant colored dress is so pretty with it's long see-through lace sleeves.  Paired with a pair of Fab Soft leggings, this outfit can easily be worn to a dressy function or a day at the park.  It's made of 100% nylon and is super stylish and comfortable.
The Wild Safari Outfit for those who like animal print.  It includes the Zebra Babydoll Dress.  This purple and blue babydoll dress features an all-over zebra print.  Made of 60% cotton and 40% polyester, this dress is nice and comfy with a little bit of stretch.  This is one of those dresses that will be worn over and over again due to it's comfort factor.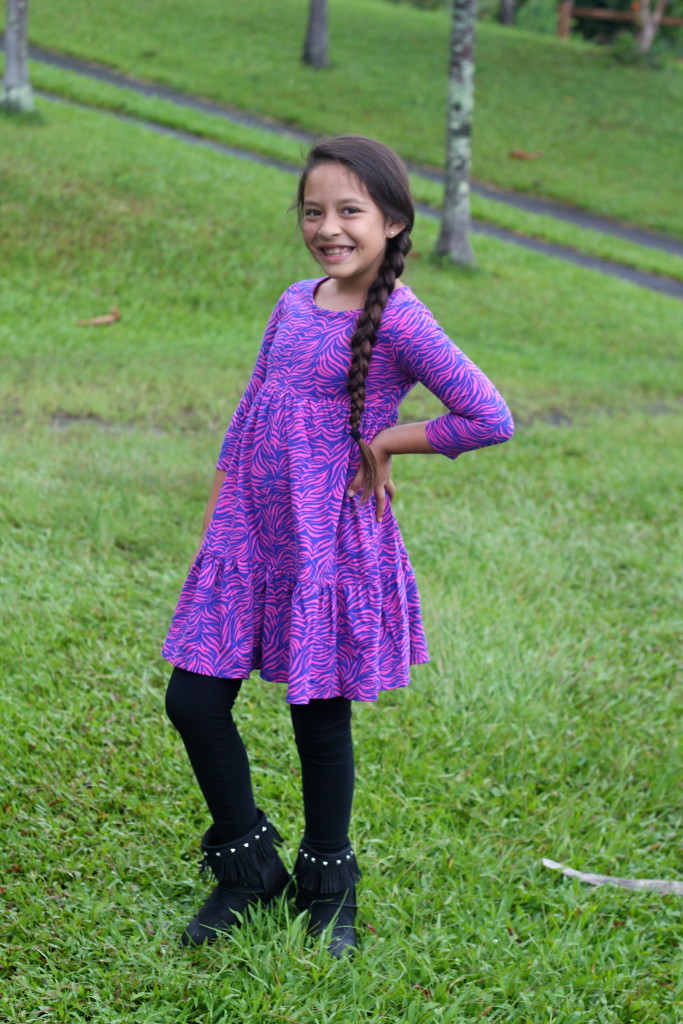 The girls also got to choose a pair of shoes for the month.  They each chose a different pair of boots.  My oldest fell in love with the fringe on the black Studded Moccasin Fuzzies. They're an ankle boot featuring fringe detail along with pyramid studs and a soft and cozy faux fur inner.  These boots are sure to keep her feet nice and warm as the days get cooler.
The Leopard Faux Fur Boots are quite outstanding!  This hot pink metallic pair are full of sparkles.  They're partially lined with a metallic faux fur that folds over.  They slip right on with no laces or zippers making it easy for my little one to get them on and off all by herself.  Fashionable little divas everywhere are sure to love the Leopard Faux Fur Boots.
After seeing some of the cute outfits and boots FabKids has to offer, I'm sure you're wondering how you can score such great outfits, right?
FabKids has the coolest and most affordable kids clothes and shoes. Become a VIP today with this exclusive offer – Buy 1 outfit, get 1 free!  
If you haven't tried FabKids, you really should.  My girls and I couldn't be happier with the styles and quality of the awesome outfits they've received.  Many of their FabKids clothes have become favorites that they use often.  It's always sad when they grow out of their favorite styles, but it's nice to know that we can always get something new and just as cute from FabKids!