It was a beautiful sunny morning so we decided it was the perfect day to drive up to the waterfall.  There's a beautiful pond there that's nice, cold and refreshing!  We packed up some peanut butter sandwiches for lunch along with some water and we were on our way!  It's about a 45 minute drive being that we have to drive slowly on an unpaved, bumpy dirt road to get to the waterfall, but the drive is well worth it.
We drove through the Eucalyptus forest, and I stopped to take some pictures.  Have you watched the 2010 movie Predators?  Part of that movie was filmed here in these forests!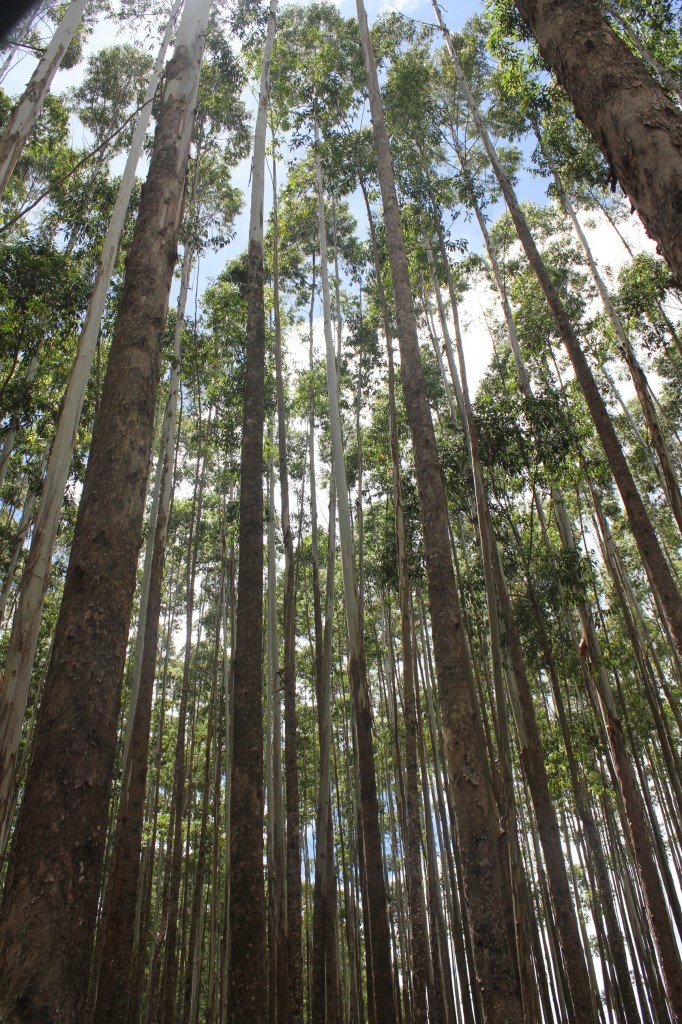 On our drive up the sun kept hiding behind the clouds!  I hoped it would clear up for good once we got to our destination!  The water's too cold to get into if the sun's not out.  Luckily, by the time we got there the sun was out, brightly shining upon us.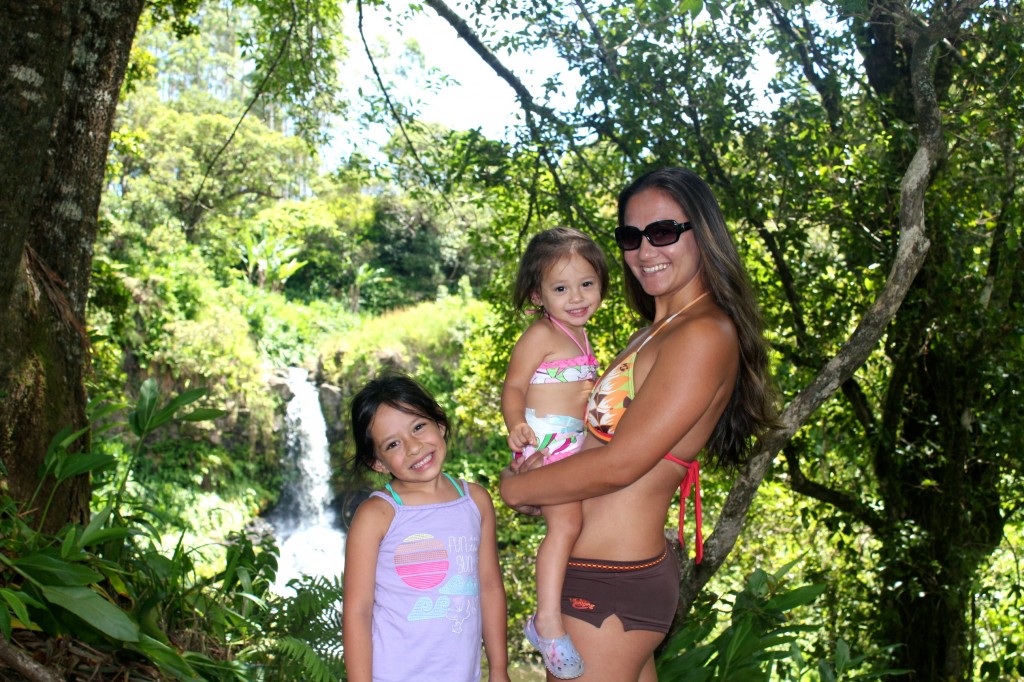 The girl's were excited!  It's been a while since we've been here.  Rasta, our dog, was happy too!  He was the first to jump in and go for a swim.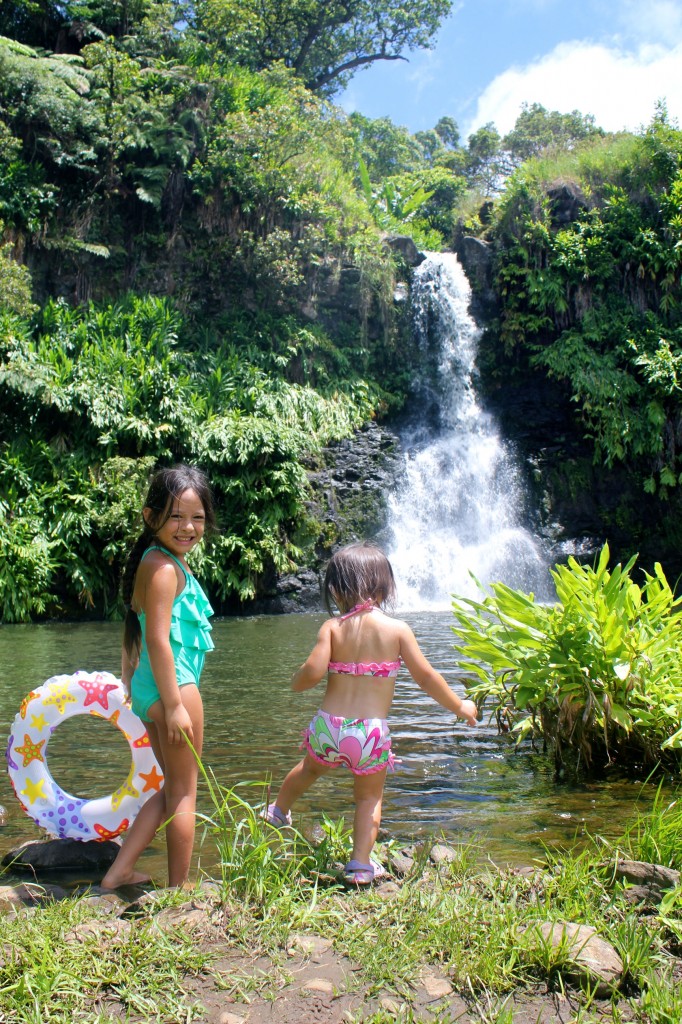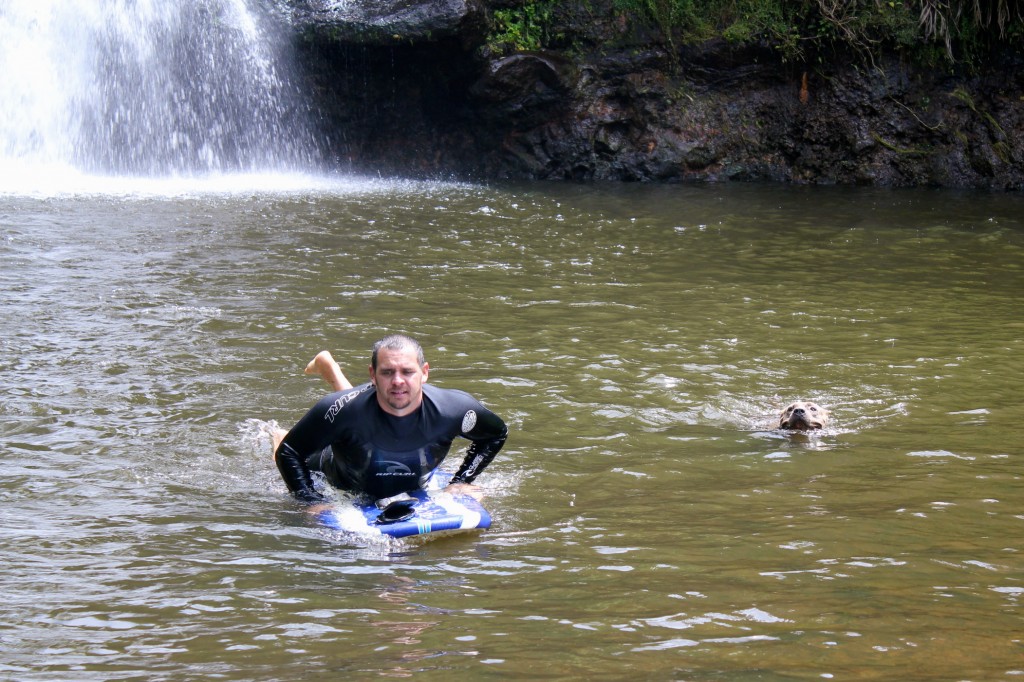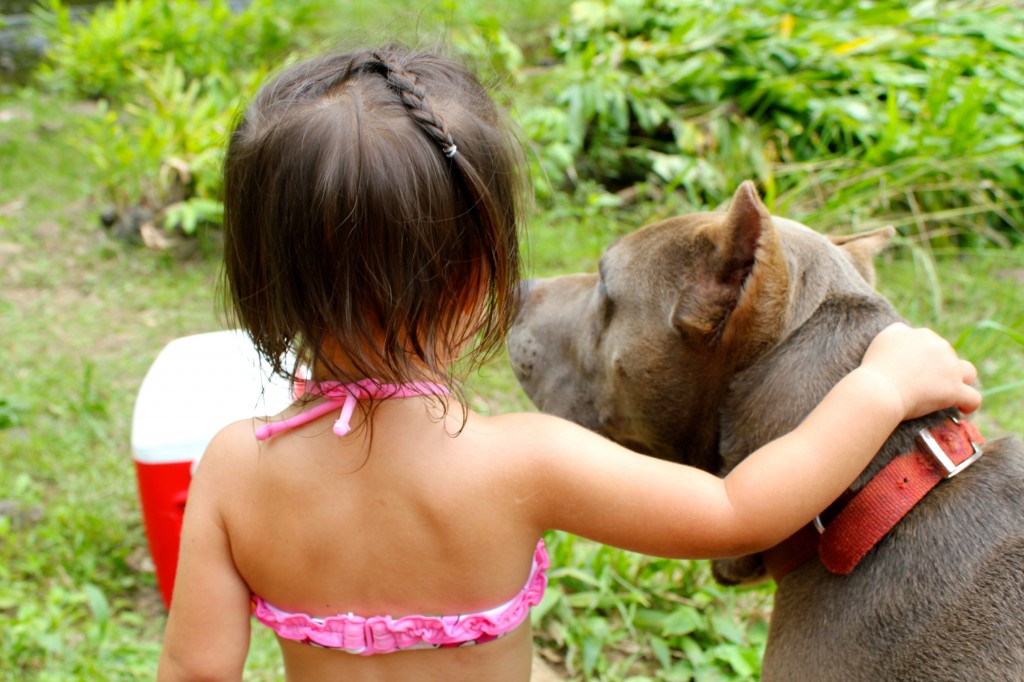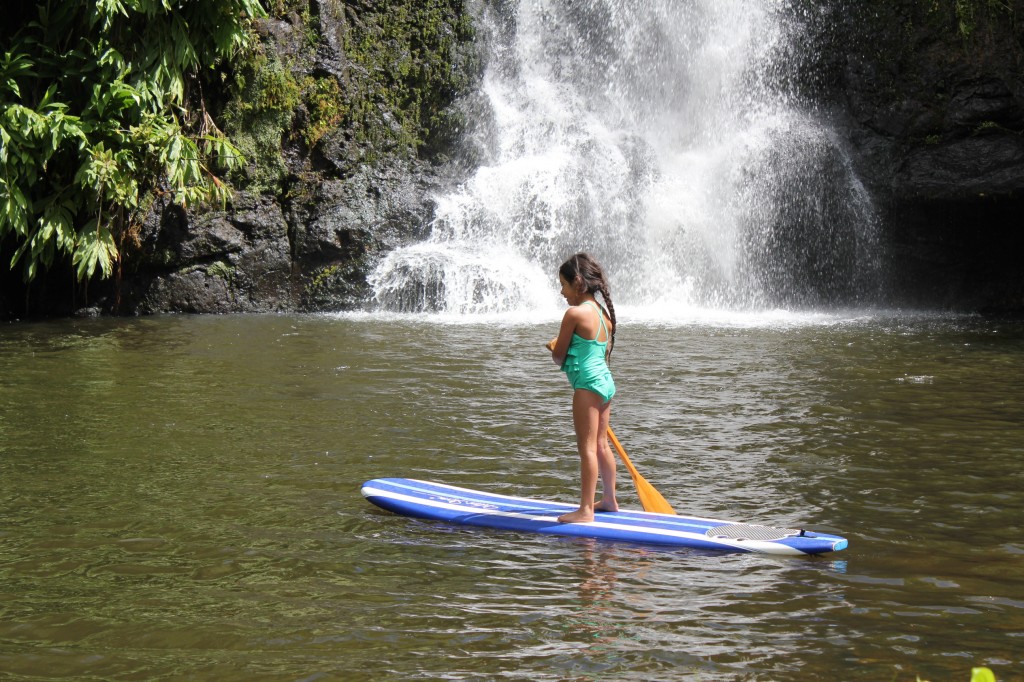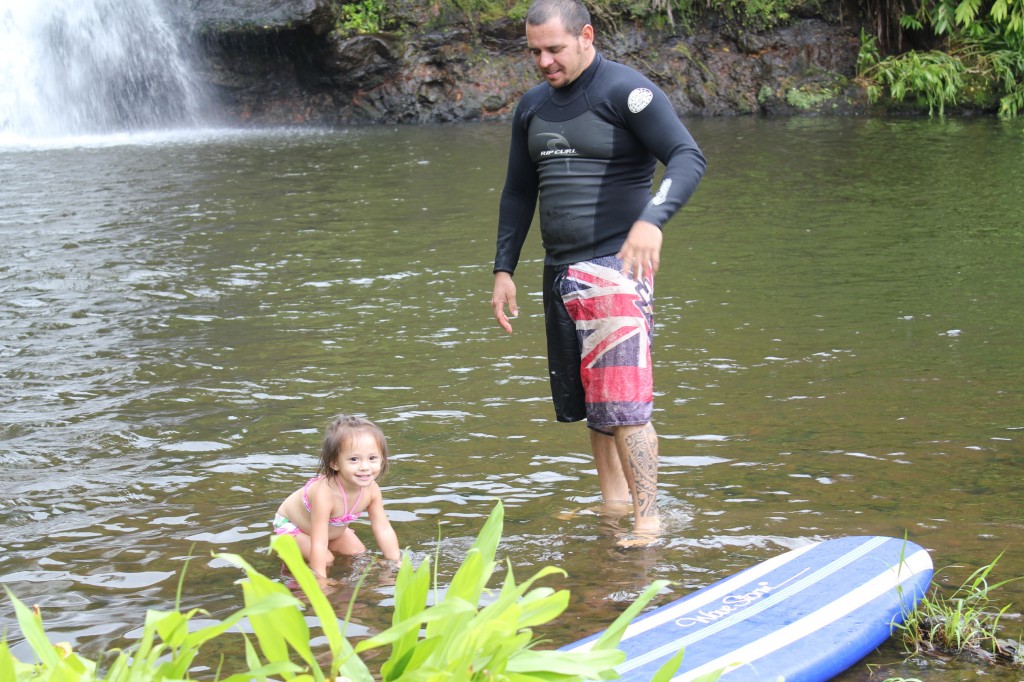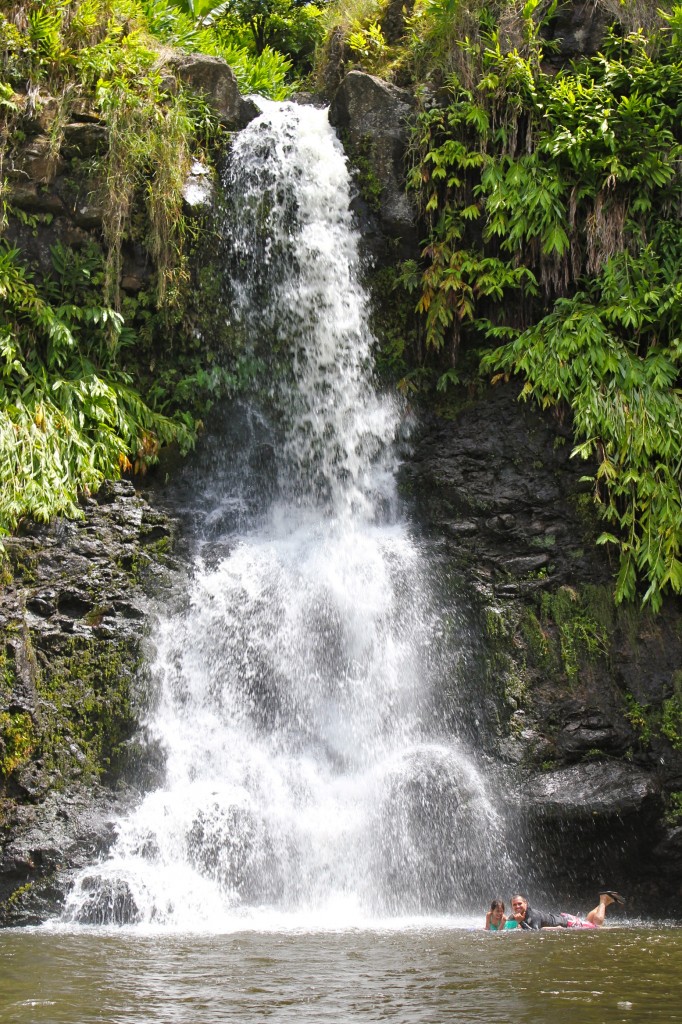 We stayed for a couple hours, then it was time to head back home.  It was about 3:30 in the afternoon by then, so it was the perfect timing.  We'd go home, bathe, get some dinner cooked, then my hubby and I would get our Insanity workout in.   It had been a fun and relaxing day up until that point.  Little did I know, we wouldn't be making it home any time soon.
Instead of turning the truck around and heading back out the way we had got there, my husband chose to take another road.  Up ahead I saw a big puddle of mud.  "You're gonna get stuck if you go through there," I said.  But it was too late!  We were almost through, but the truck would not go any further!  We were stuck.  My husband tried reversing the truck with no luck, tried going forward again, but we were just digging ourselves deeper and deeper into the soft mud.  This waterfall is on private property and miles away from any homes.  There is no one around.  Then I realized both of us had left our cell phones at home.  We were stuck, with no way out!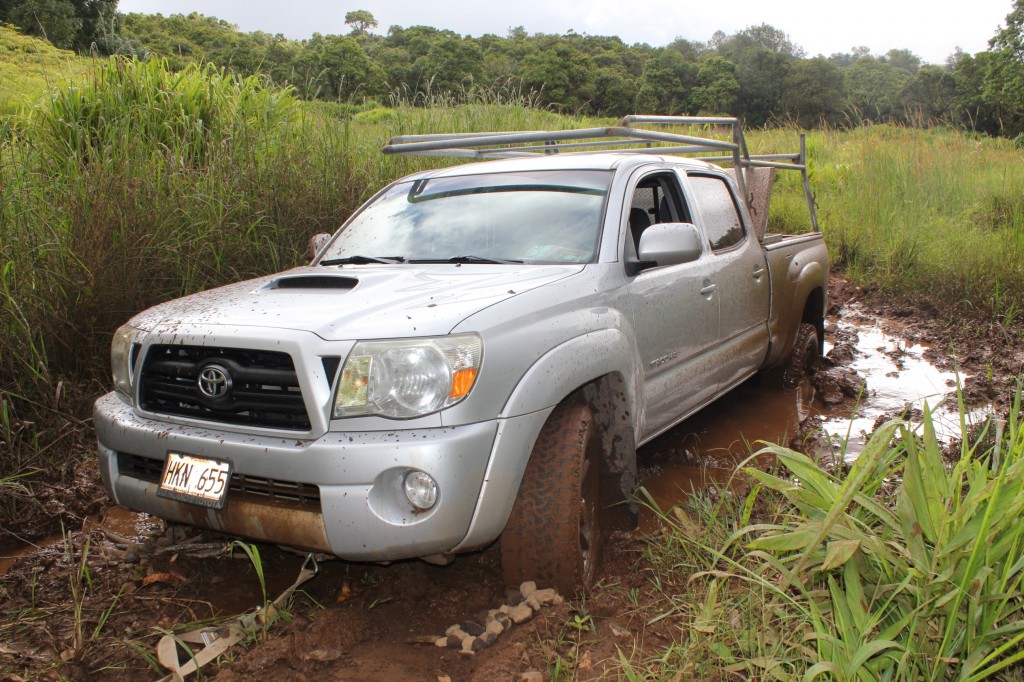 Luckily, there's an ATV tour that goes through this area every afternoon, my husband heard them at a distance.  They were at their turn around point, just up the road, where they stop to take a look at the waterfall.  He ran to catch up with them and was able to reach them in time.  He borrowed one tour guides phone to call my mom.  It was just our luck, my sister and brother in law weren't home.  They have a truck, and we had hoped they'd be able to pull us out.  The second ATV tour guide drove my husband back to the truck where they attempted to pull the truck out with the ATV, with no luck.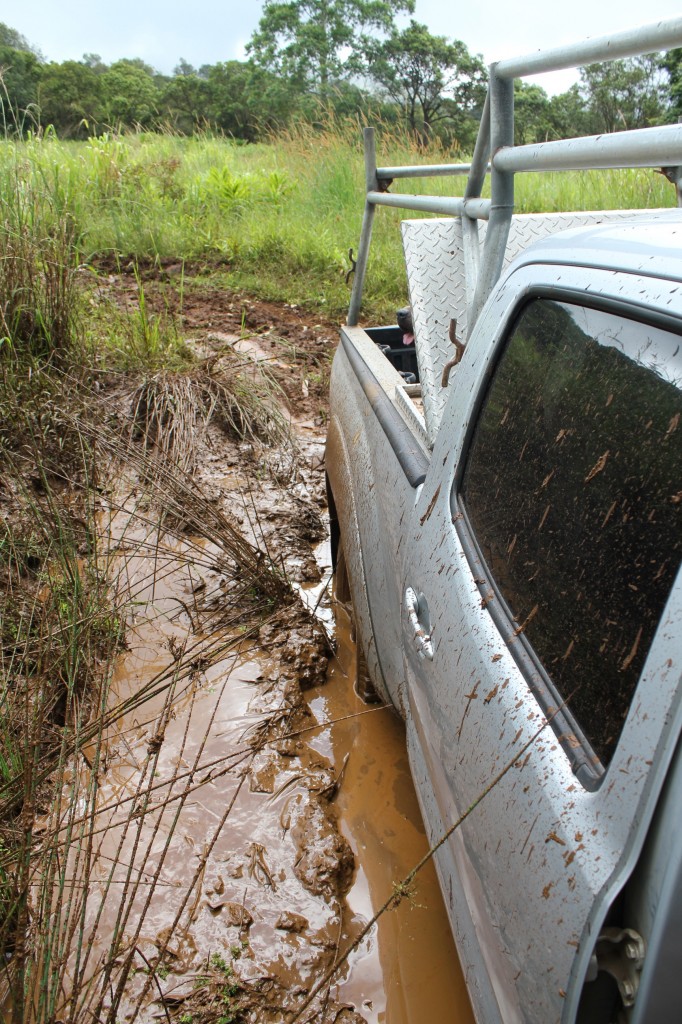 By this time I was very annoyed!  I had told my husband the truck wouldn't make it through the mud, and he went anyway.  If only he would have listened!  The tour guide had to leave to catch up with the tour, but said he'd come back to help us after the tour was done.  "Great", I thought, that would be another hour or two!  In the mean time my husband tried finding rocks and sticks to place under the tires, hoping that would help the truck out.  We tried again, and again, with no luck.
At around 5 o'clock, my sister and my brother in law showed up.  My mom called them, and although they were an hour away, she had them come home to help us out.  So, we tried and tried to get the truck out, and after nearly two hours, we had to call it quits.  The sun was going down, and the truck just wasn't budging.
So, as I write this, the truck is still up there, stuck in the mud.  I sure hope it doesn't rain tonight!  My husband called a friend who has a Jeep, and he sounded pretty confident that his Jeep will be able to get our truck out of that mud.  I sure hope he's right!  Oh, and as for the tour guide, he never showed up!  But, I did find out that he was on his way up, when he saw my mom who told him we were already getting some help from my brother in law, so he figured we'd be able to get out.  I sure wish that were true.
So, what started off as a wonderful day, didn't end so great.  But at least we got to enjoy part of the day!  And we're home, safe and sound.  I did NOT want to stay up in the forest after dark!