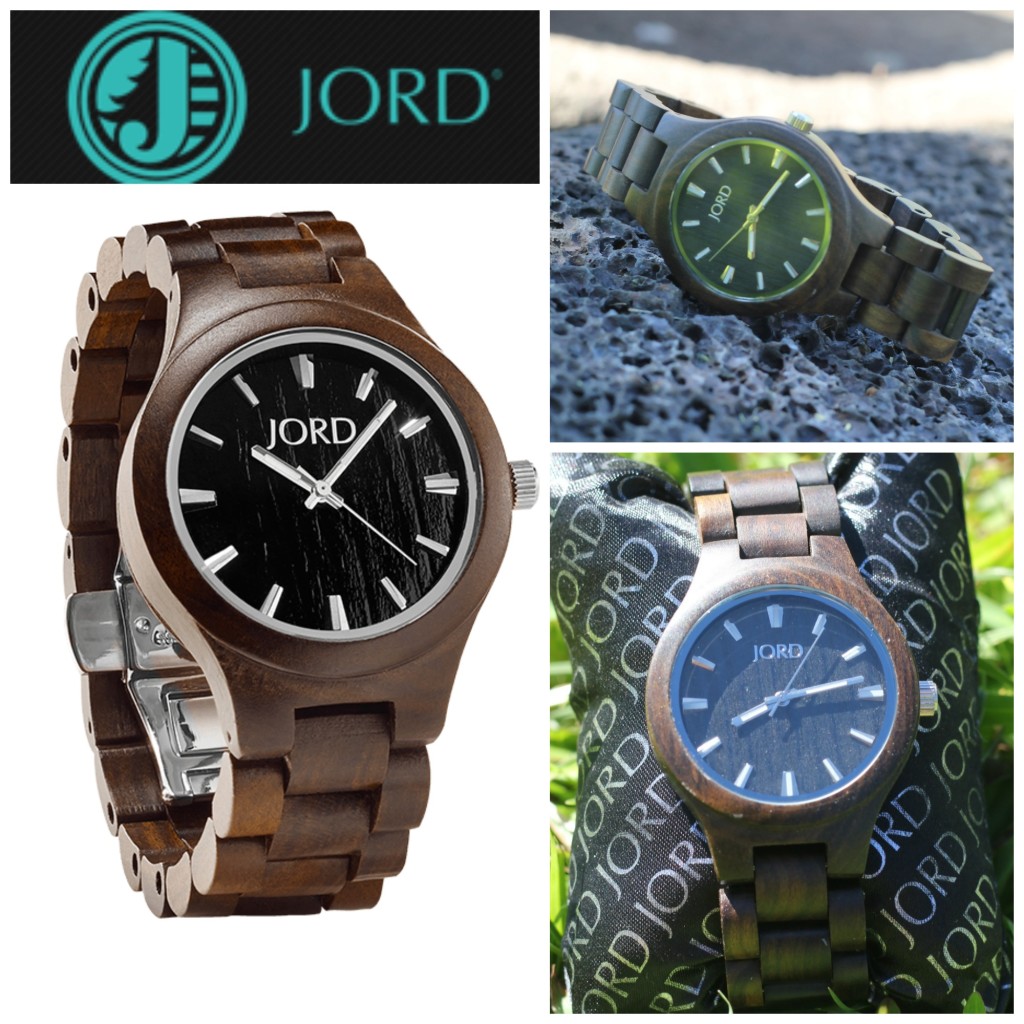 Disclosure:  I received this item for review purposes.  All thoughts and opinions are my own.
JORD – Swedish for earth, soil, and land is a locally owned St. Louis, Missouri based company.  They pride themselves in designing and producing their wonderful real wood watches from sustainable materials from all around the world.
JORD Wood Watches are unique and stylish.  They are unlike any timepiece I've ever seen!  Made from real wood,  these creative, modern designs are sure to please just about anyone.  I love the overall simplicity of these watches.  Unlike many of the watches seen on the market these days, this watch is perfect for those who want a classic timepiece that's used just for telling time!  It's a beautiful, one-of-a kind accessory, that does exactly what it's meant to do.
I received the Fieldcrest Series watch.  It comes in four color choices.  I prefer dark woods, so I chose the "black", which is made of a dark wood and features a black face.  It's a mid-size watch with the case measuring 39mm wide x 11mm thick.   It would definitely look great on both men and women.  The band is just a little loose on my wrist, but still wearable and fits my husband perfectly!  With the proper tools it appears that some of the wood links can be removed to make it smaller.  The watch features a deployment buckle with push button for a secure fit that's easy to get on and off.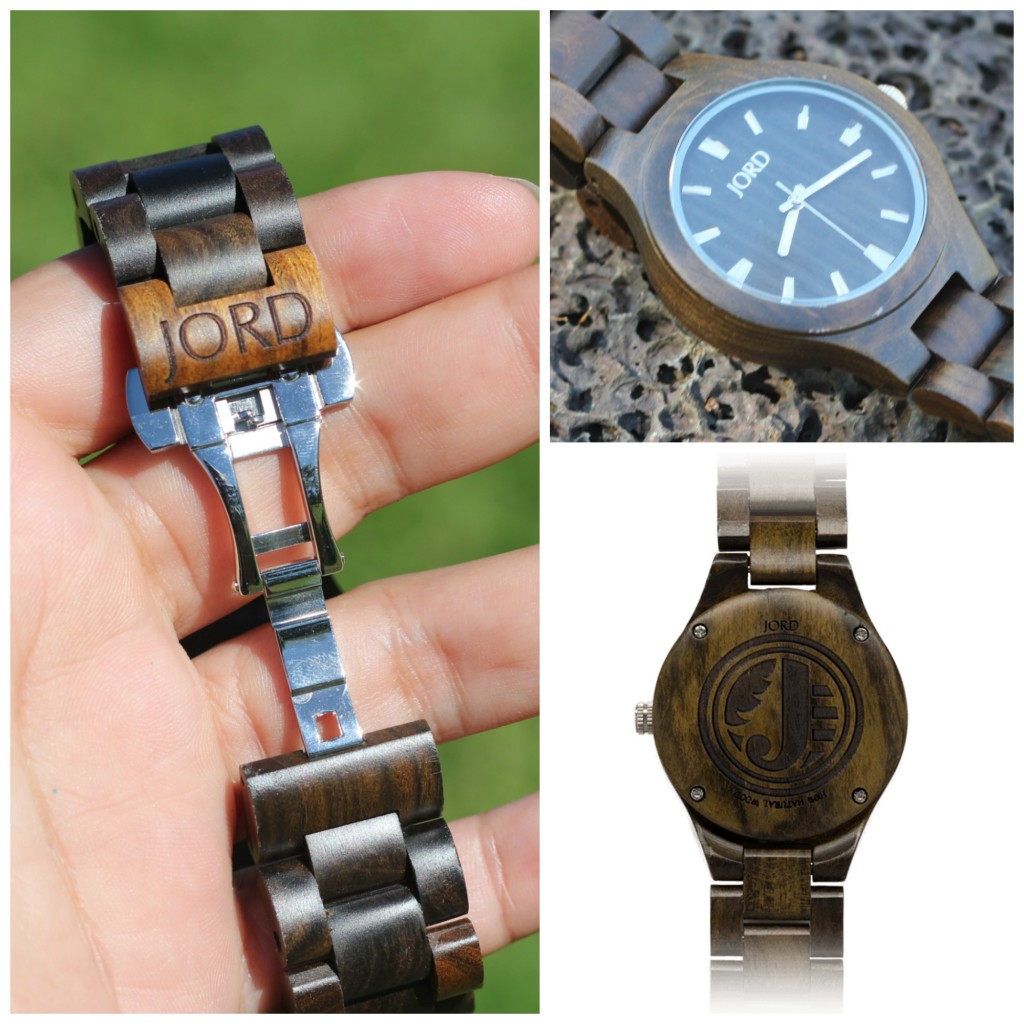 My husband really liked the overall look of the watch.  He's a carpenter, so it's definitely not something he'd be able to wear on a daily basis, but it'll look great when he "dresses up".   The only downfall to this watch would be that although it is "splash-proof", it's not intended to be completely submerged in water.  Other than that, it's great!  The Fieldcrest Series watch sells for a reasonable $120.00.
A JORD watch will make a wonderful gift this Valentine's Day, and for birthdays and other special occasions as well.  With styles for both men and women, you're sure to find the perfect one!