Here's a HOT new toy that is sure to be a hit with kids everywhere! If you're looking for the next toy craze, look no further. Fingerlings Baby Monkeys, which just launched today, are destined to be the must-have toy of the year. Get your hands on them now, while you can.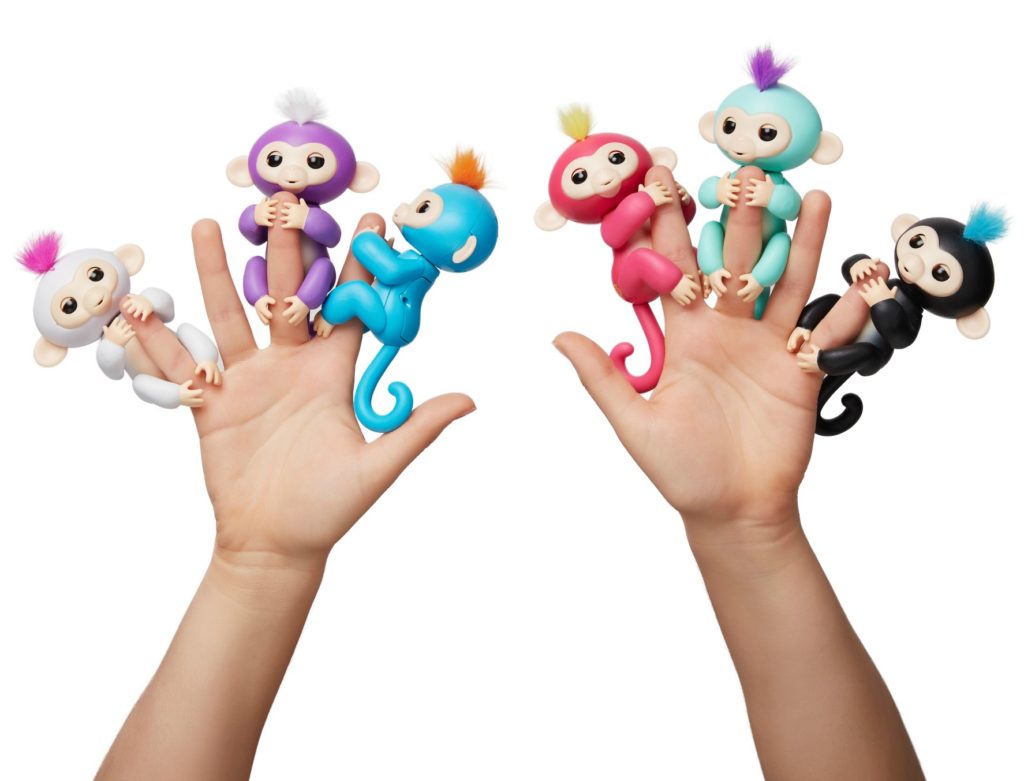 Fingerlings Baby Monkeys from WowWee are a line of six adorable pet monkeys that come to life when you play with them with over 50 sweet and silly interactive animations. They react to touch, motion and sounds by making realistic monkey sounds, blinking their eyes, turning their heads, gripping onto your fingers and more! They're super cute, and so much fun.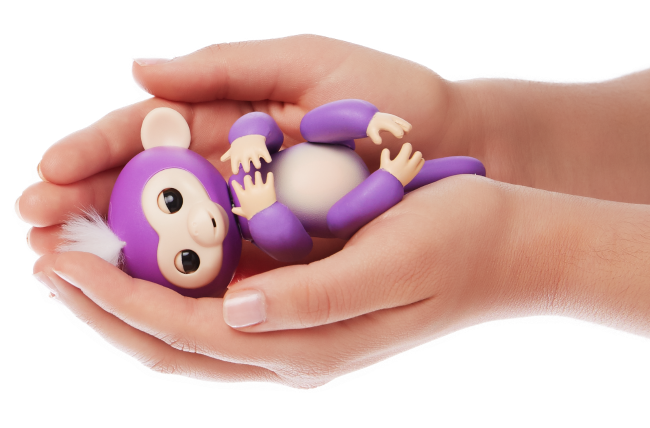 Fingerlings Baby Monkeys are recommended for children ages 5 and up. They are just the type of toy my six year old loves playing with. The mini interactive pet robot is available in six different colors, each with its own unique personality. There's Bella (pink), Mia (purple), Boris (blue), Zoe (turquoise), and Finn (black). My daughter has Mia and is already asking for more! I must admit, they are pretty irresistible. They are also a perfect alternative for kids, like mine, who are begging for a pet. Although we can't fit a pet into our busy lives at this time, there's plenty of room for Fingerlings Baby Monkeys!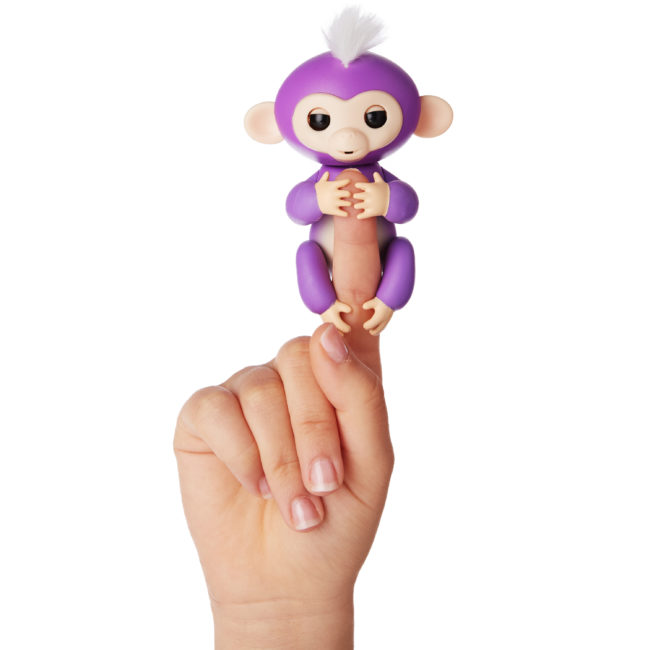 Fingerlings Baby Monkeys are inspired by the rare finger monkey species. A species that are placed at-risk once removed from their natural habitat. WowWee has found a safe, fun way for kids to have their very own fingertip friend. Starting today, August 11th through August 18th, for each Fingerlings Baby Monkey sold WowWee will be donating $1 to the animal conservation nonprofit, WildAid. WildAid aims to protect and end illegal wildlife trade.
If you can't get enough of these adorable little monkeys, go out and buy one today! They're available wherever toys are sold, including Toys 'R Us, Walmart, Amazon and Target. With the holidays coming up in just a few months, why not getting your shopping done early? Fingerlings Baby Monkeys are sure to be the season's hottest toy. Buy them today for just $14.99.