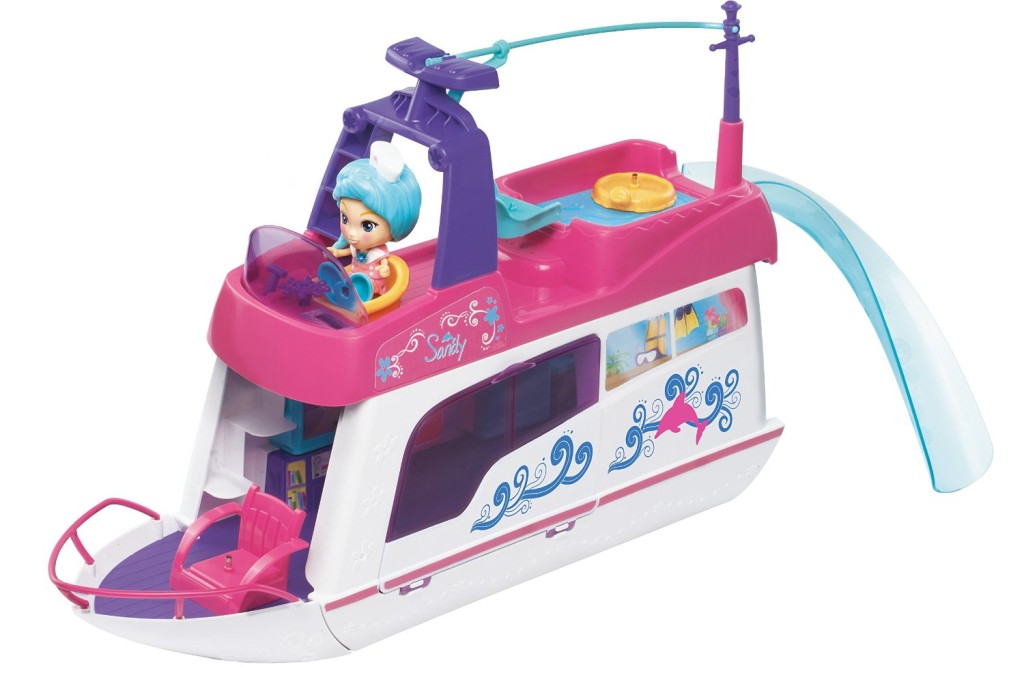 Flipsies, from VTech, are little interactive dolls with magical dreams.  Each doll has her own dream and personality that comes to life through her playsets.  These little dolls are very cute and fun for kids.  They show girls that they can be anything they want to be! Flipsies transform from their normal everyday look to their dream life look by changing their hair, clothes and accessories. Their playsets also change from normal life to dream life.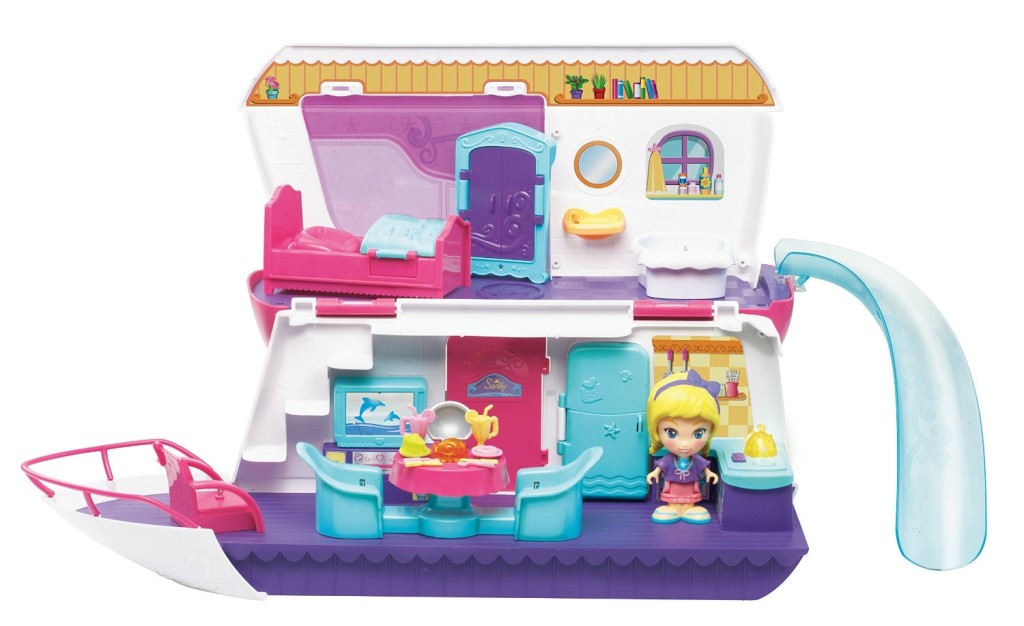 Sandy dreams of becoming a Marine Biologist, therefore, her house transforms into an ocean cruiser which she can use to explore the sea.  I love that this toy transforms, it's like getting two playsets in one!  When kids are done playing in Sandy's house, they can easily change it up and imagine cruising the ocean in search of sea life.  This playset comes with 8 Magic Point locations. The Magic Points are areas on the toy where you can place the Flipsies dolls.  When placed on a Magic point, Flipsies dolls will respond with playful phrases unique to their own personalities. Each doll also wears a charm necklace.  Press the charm and you'll see it light up and hear their unique personalities. The playset comes with 20 fun accessories including a change of clothes for Sandy, food, tableware, a dolphin and more.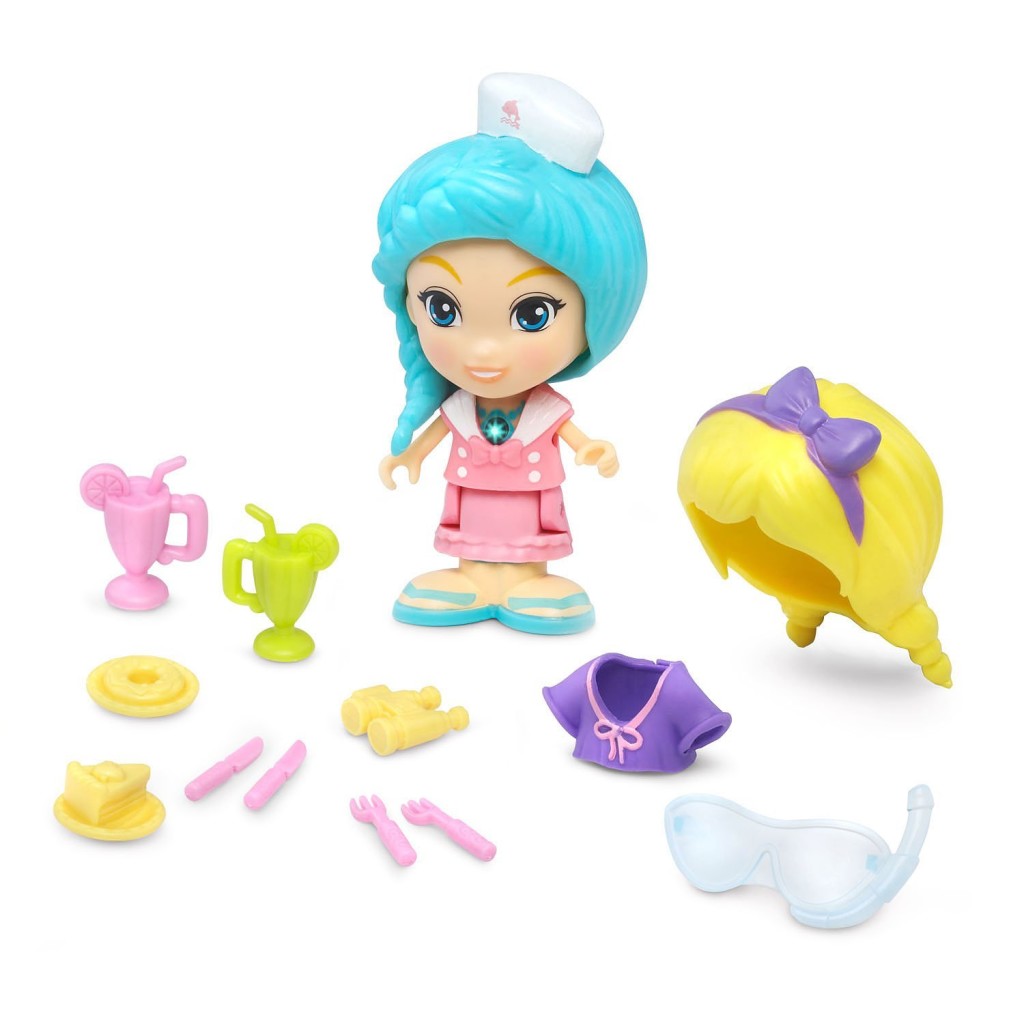 Sandy's House & Ocean Cruiser is a unique, interactive toy that can be enjoyed by children of various ages. It's recommended for children ages 4-9 years old, but I think it will be enjoyed by children as young as two with some assistance (as long as they don't put things in their mouth as there are little pieces).  Older kids will probably enjoy it as well.  This toy enhances imaginative play and encourages young girls to dream big.
Sandy's House & Ocean Cruiser will make a great gift for the upcoming Holidays.  There's so much to do with this playset, it's sure to keep kids busy for quite some time. It can be purchased at a variety of retailers with a MSRP of $39.99.