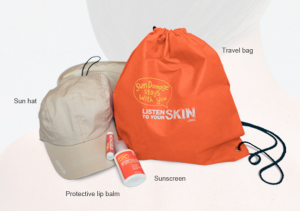 Protecting your and your families skin from the harmful rays of the sun is SO IMPORTANT!!
You can now get a Free suncare kit from Listen To Your Skin(r) Click Here
Signing up for your FREE kit is fast and easy!
Click the "Sign Up" box (pictured below), fill in the requested info, choose the language you prefer your brochure comes in (default language is English), and click submit.