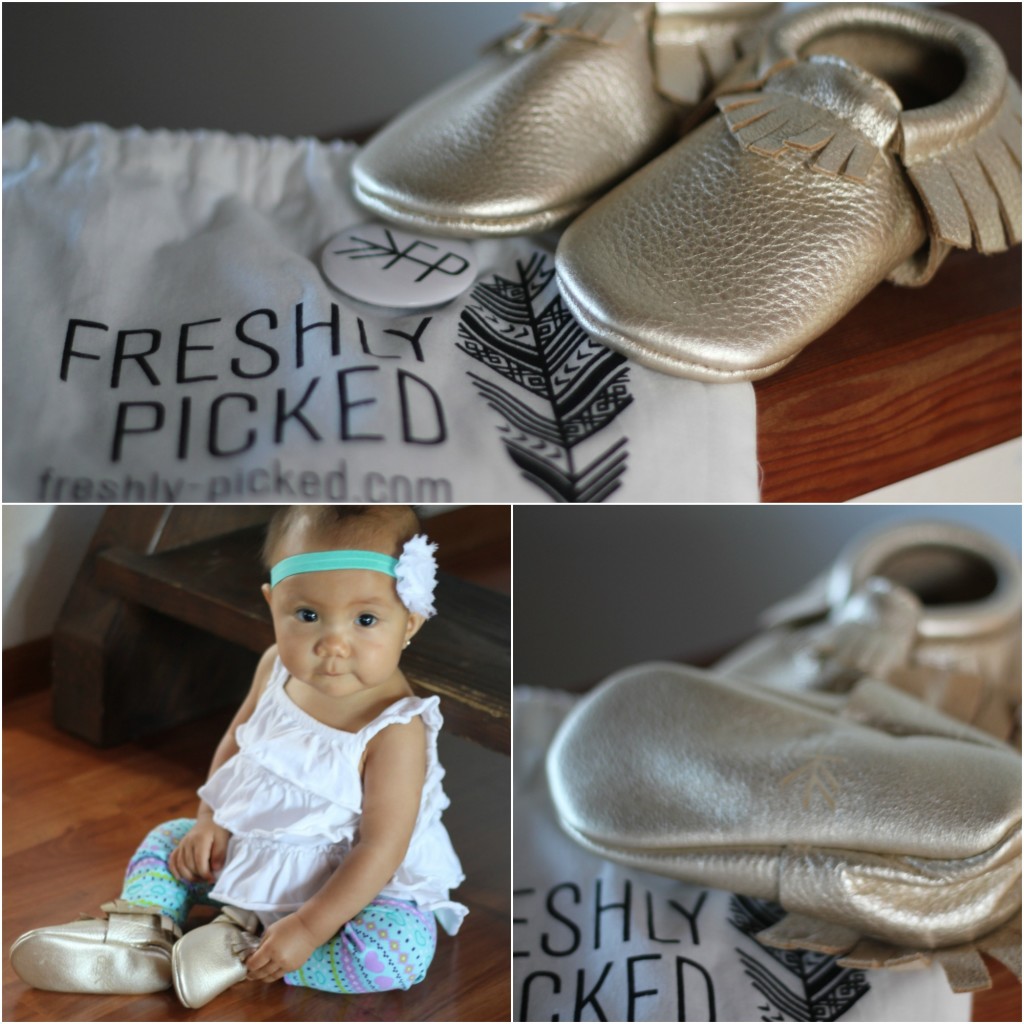 Disclosure:  I received these moccasins for review purposes from Freshly Picked.  All thoughts and opinions are my own.
Freshly-Picked Moccasins have got to be the cutest footwear for little ones I've ever laid my eyes on.  They are seriously too cute!  When I first saw them, I just new I had to review a pair.  Although my girls are a little too old for these adorable moccs, I have two nieces who they are absolutely perfect for.
After much contemplation, I finally decided on a pair of Platinum Moccs for my niece.  There are so many colors to choose from, it was really hard to decide on just one.  If I ever end up with another baby, I'm gonna be in trouble.  I might just have to get every color!  The platinum is a great metallic color that will match well with a variety of outfits.  They are super stylish.  Freshly Picked has been featured in Parenting Magazine, IN TOUCH, and US Weekly as well as on Keeping up with the Kardashians and Kourtney and Kim Take New York!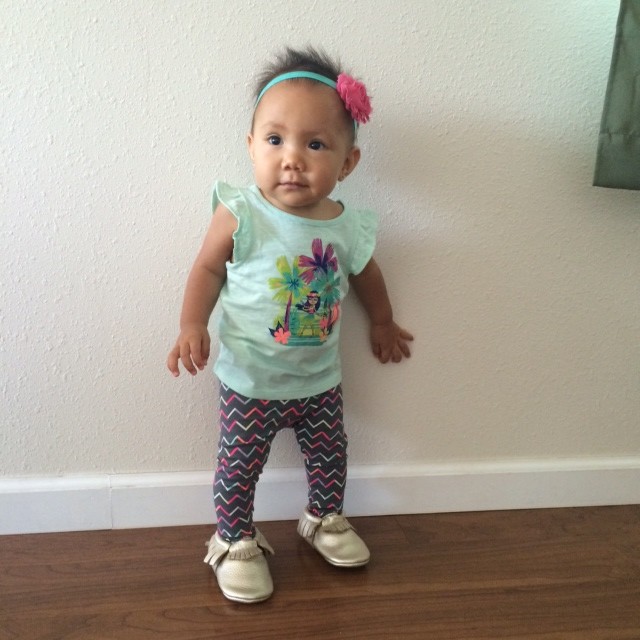 These gorgeous moccs are made of 100% genuine leather.  They are handmade in the U.S.A.  The high quality of freshly picked moccasins are apparent at first glance.  My niece has had her pair for a couple months and so far, they are holding up well with frequent use.  She has just started walking, and these soft-soled shoes are perfect for her tiny feet.  They stay on well, and she doesn't try to pull them off.  They appear to be very comfy which is so important when searching for footwear for young children.
Freshly Picked Moccasins fit true to size and are available in sizes 1-10.  They're great for both babies and toddlers. You can purchase a pair for $60.  If comfort, durability, quality, and style are important factors in choosing your little ones shoe, Freshly Picked Moccasins are a must!  You're little one is sure to love them, and so will you!