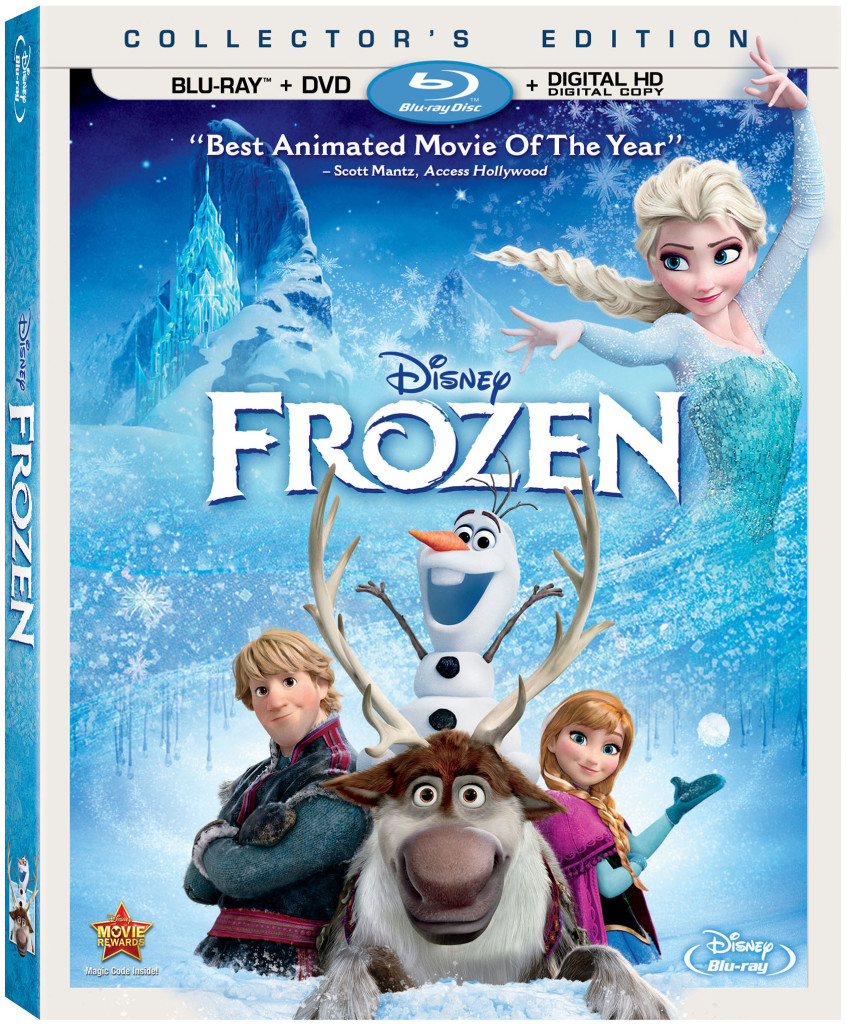 Disclosure:  I received a copy of this Blu-ray combo pack in exchange for my honest review. 
Fearless optimist Anna sets off on an epic journey — teaming up with rugged mountain man Kristoff and his loyal reindeer Sven — to find her sister Elsa, whose icy powers have trapped the kingdom of Arendelle in eternal winter. Encountering Everest-like conditions, mystical trolls and a hilarious snowman named Olaf, Anna and Kristoff battle the elements in a race to save the kingdom.
I'm sure most of you have heard of Frozen.  If you haven't watched it yet, I highly recommend you do!   It's a heartwarming story with wonderful animation, great characters, and catchy songs throughout.  Frozen is currently out on Blu-ray Combo Pack, DVD, On-Demand and Digital HD.
We first saw Frozen in the theater.  After watching it, and enjoying it so much, I knew it was a movie my girls would love to watch again and again.  It's one of those movies that you just have to own.  When I was little I remember my sister and I watching The Little Mermaid every single day.  We knew all the songs and would always sing along.   That's exactly what my daughters are like with Frozen.
Here's a clip of "Let It Go".  My girls love this song along with all the others in the movie!  I must admit, I find myself singing along too.