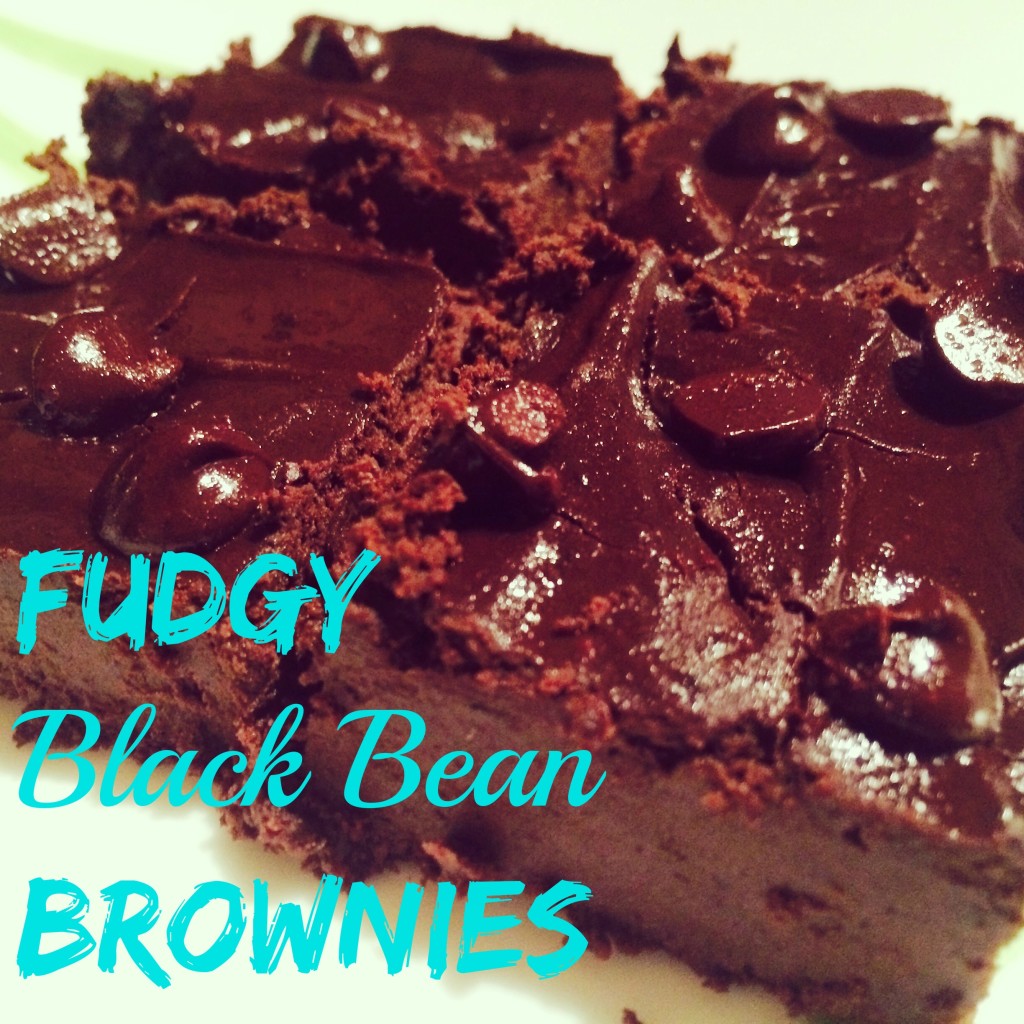 For my husband's birthday, he requested a "healthy" cake.  I searched and searched for something healthy, yet tasty.  Something we'd all enjoy.  While looking for a recipe for a healthy chocolate cake I came across one for Black Bean Brownies.  I changed the recipe up a bit since I didn't have the exact ingredients in the original recipe, and it turned out surprisingly delicious.  You would never know these tasty brownies contained a whole can of black beans!
This recipe is simple, quick, and super yummy!  If you like fudgy brownies, you're sure to enjoy these.  The awesome thing is, you can eat them without the guilt…they're much healthier than your average brownie!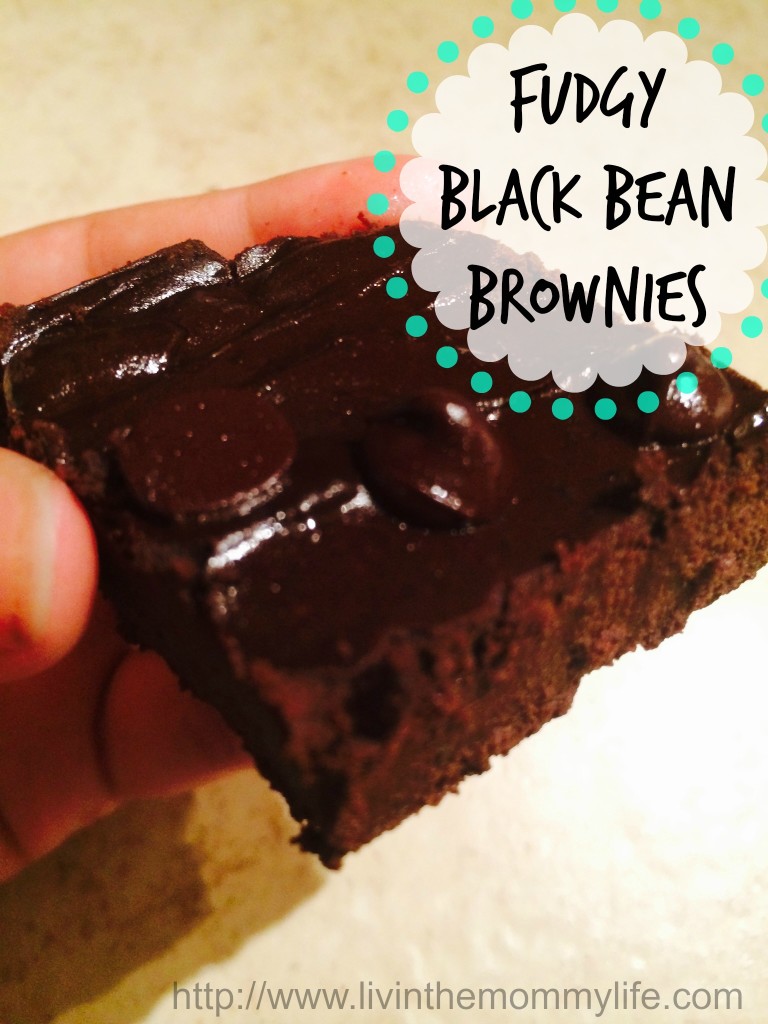 Fudgy Black Bean Brownies
1 15 oz. can (1 3/4 cups) black beans, well rinsed and drained
2 egg whites
3 T coconut oil, melted (or other oil of choice)  I used 1Tbs. Coconut oil + 2 Tbs. olive oil
3/4 cup cocoa powder
1/4 tsp sea salt
1 tsp pure vanilla extract
1/2 c organic sugar
1 1/2 tsp baking powder
Chocolate Chips
Directions:
Preheat oven to 350 degrees.  Blend ingredients till you get a thick pourable batter.  If too thick add up to 2 Tbs. of water.  I used my Vitamix which made the entire process incredibly easy.  Pour in greased 9×9 pan.  Top with chocolate chips.  Cook for 20 – 25 min.  Enjoy!