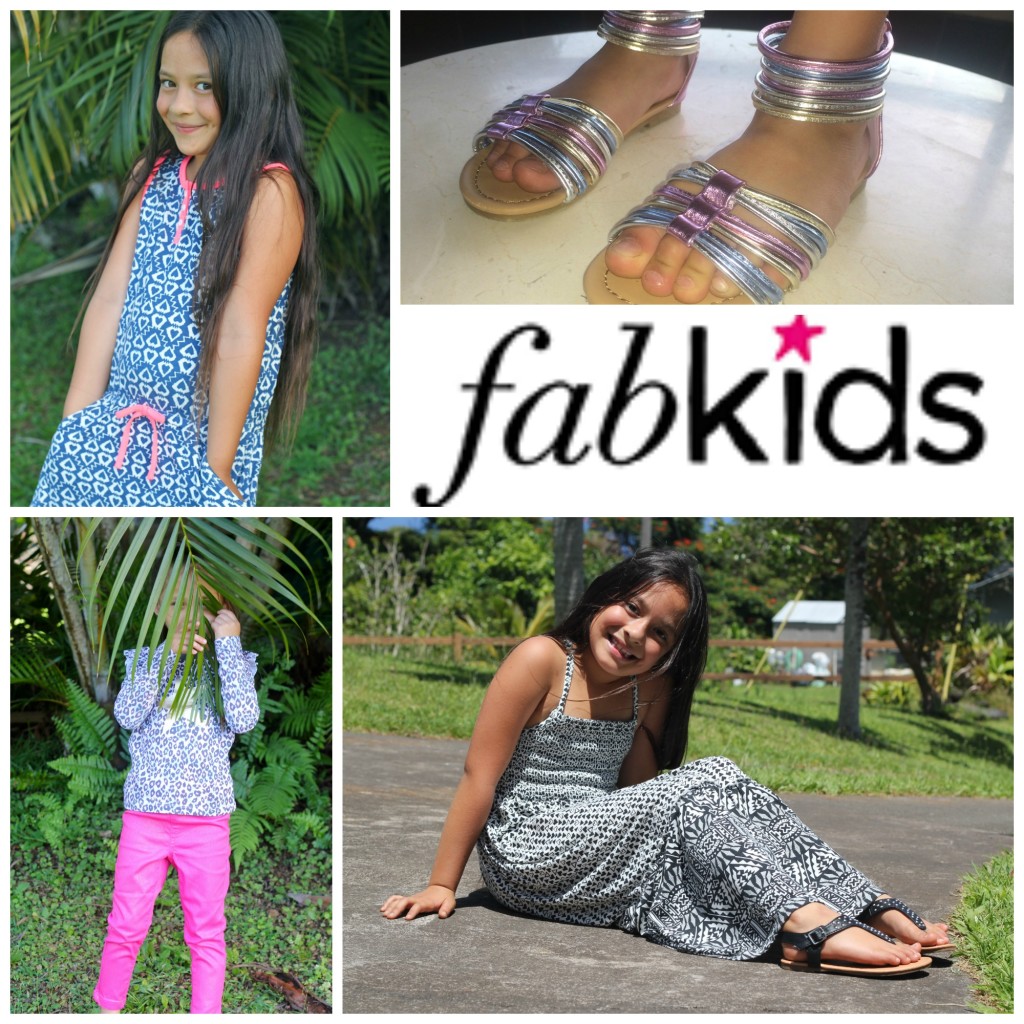 Disclosure:  I received these outfits as a FabKids Featured Blogger.  All thoughts and opinions are my own.
I am absolutely loving all the new styles from FabKids.  They've got some awesome outfits for Summer.  Perfect styles for running and playing in the warm Summer sun.  In this post, I'm sharing four of my girls stylish FabKids outfits.  These clothes really help to bring out their inner spirit and personality.
My four year old loves animals, she also loves all things cheetah and leopard.  Whenever we're shopping, she tends to gravitate towards anything in a cheetah or leopard print.  As we browsed through the FabKids outfits I pointed out a few outfits that I really loved, but of course she has a mind of her own and a different sense of style.  Not that I don't think the Pink Glam Rocker Outfit is adorable, it is, but it's definitely my four year olds style more than mine.  That's what I love about FabKids.  With their great selection they allow kids to be themselves and choose styles that bring out their personalities.
The Pink Glam Rocker Outfit features the Animal Print Ruffle Star Tee and the Metallic Jeggings.  It's the perfect outfit for my little animal lover.  As soon as she saw the outfit on the website, there was no changing her mind, that was the one she wanted.  I'm glad she chose it as it really does fit her personality.  Thankfully, even in the Summer, we still have our share of cool weather here in Hawaii, especially in the evenings.  So, she'll definitely be able to wear this throughout the Summer and into Fall.  The gray leopard print long sleeve shirt features a cute ruffle detail at the shoulders along with a metallic gold star on the chest.  The hot pink jeggings compliment the shirt perfectly with it's touch of metallic gold.  The Pink Leopard Sneakers are oh so cute.  They feature a glitter pink toe.  These shoes will make any outfit "pop".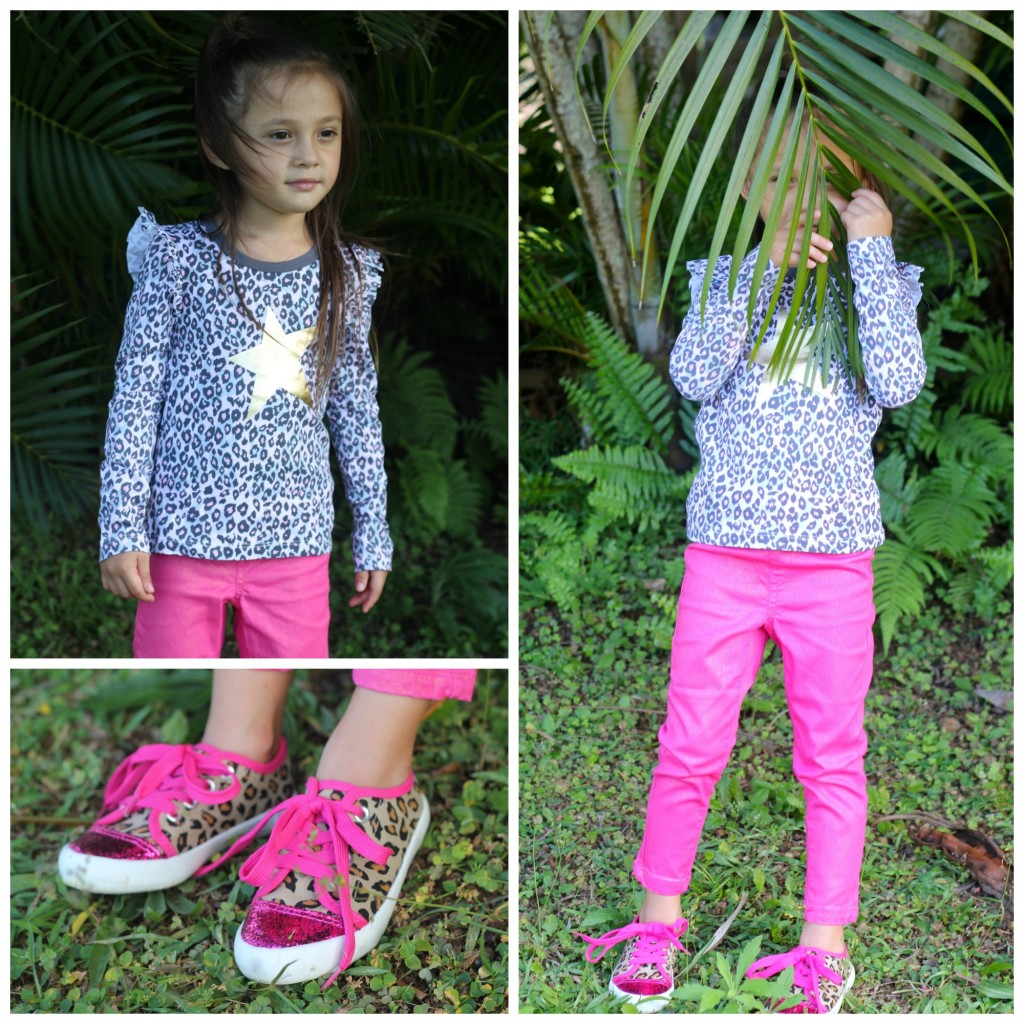 The Tribal Print Maxi Dress my eight year old received is so beautiful.  It's something I can see myself wearing!  If only it came in adult sizes, I'd probably get one for me.  It's nice, flowy and super comfy.  We paired the black and white maxi dress with the Black Fab Studded Sandals.  I just adore the wonderful selection of footwear for girls.  It can be hard to find cute sandals in the styles my daughter likes in stores, so I'm glad I can find them on FabKids!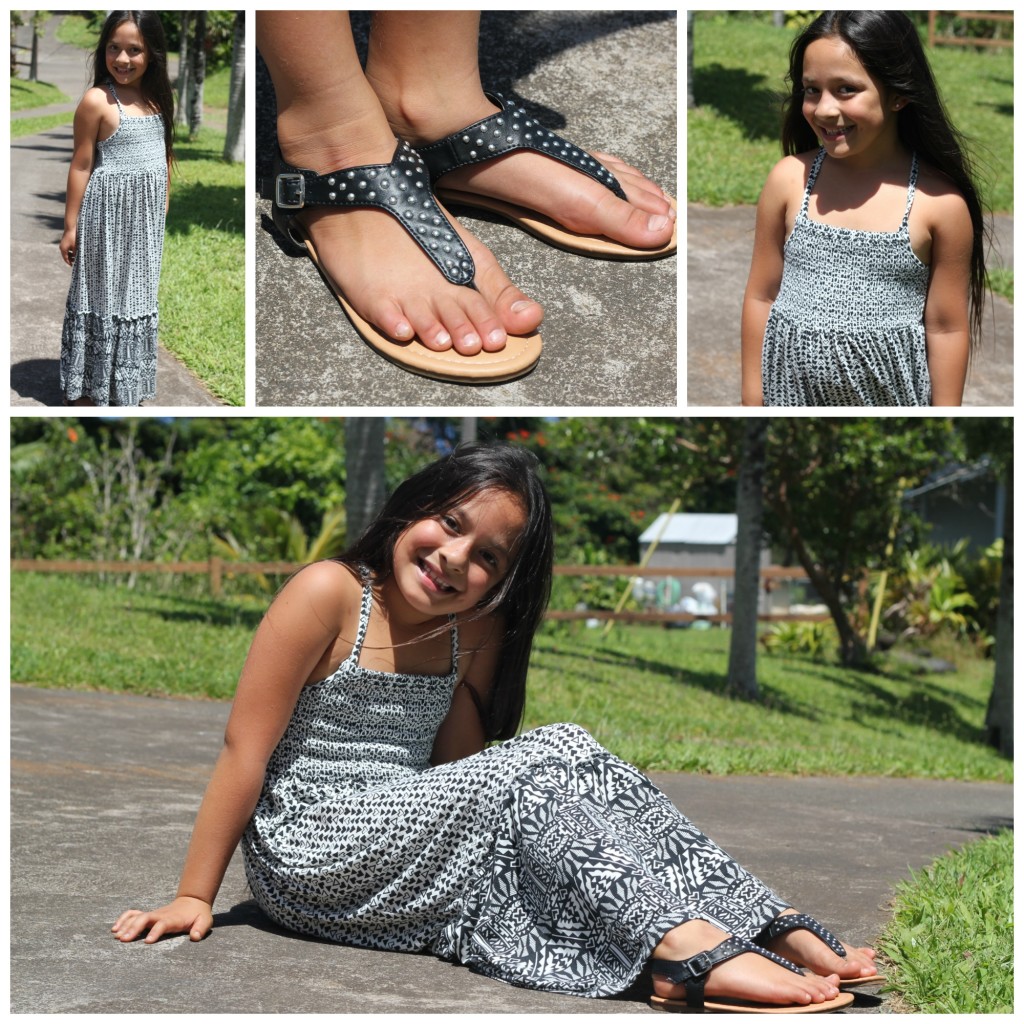 The Pink Princess Dress is absolutely adorable!  It's such a pretty dress, I just love it.  My older daughter has the same dress in blue, she's had it for about 6 months now, and it is one of her favorites.  It's her dress of choice whenever she really wants to get "dressed up".  This sleeves dress features a ruffle skirt that's definitely twirl-worthy.  What little girl doesn't love to dance and twirl?  One of my favorite things about this dress is the ombre coloring.  It's beautiful.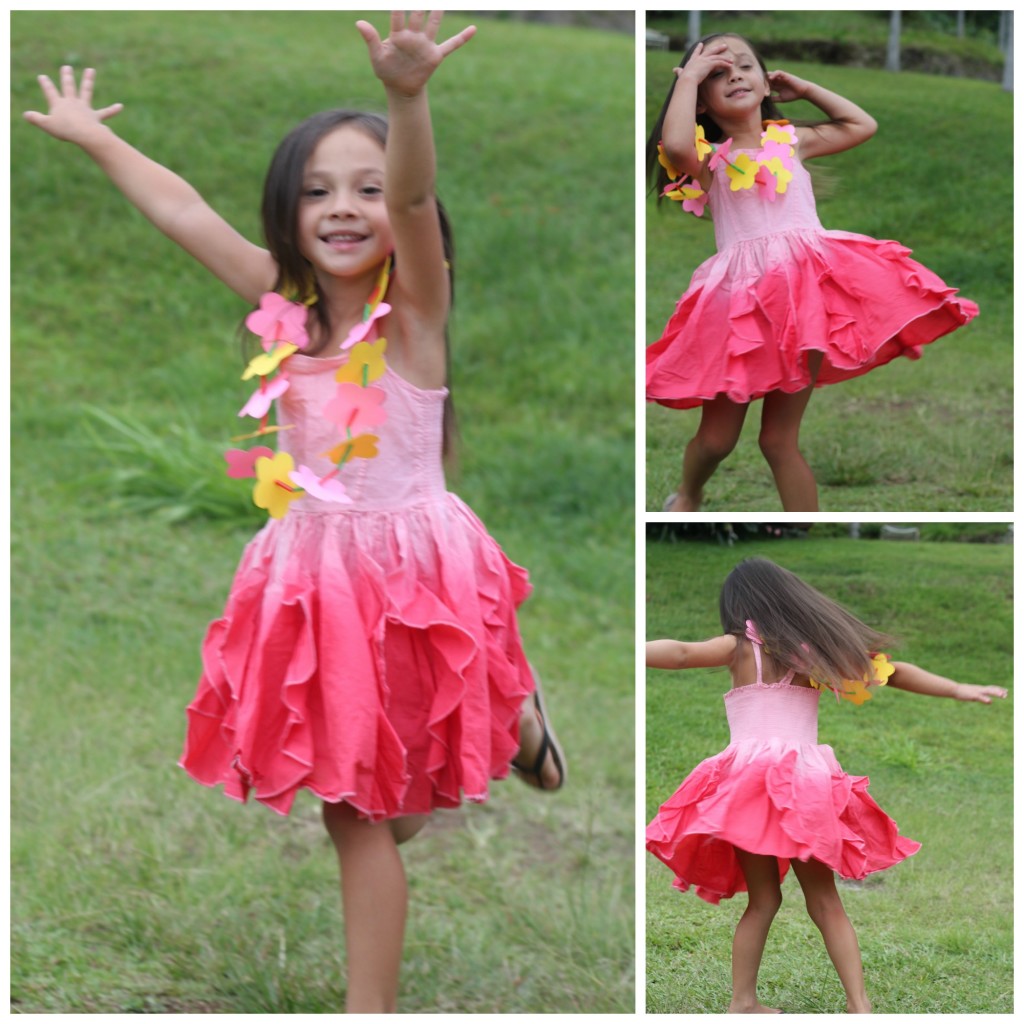 The Navy Ikat Heart Outfit is perfect for school and play.  It's cute, stylish, comfortable and most importantly, my daughter likes it a lot!  It can be worn with or without the Fab Soft Leggings it comes with.  The Navy Ikat Tank Dress is super soft which adds to the comfort level.  It features a navy and white allover Ikat print with a bright pinkish colored contrasting neckline and bow. There are three buttons at the neckline, and pockets on either side.  My daughter has been wanting a pair of high tops for a while now, and when she saw the Glitter High Top Sneakers, she just had to have them!  The multi-colored glitter high top sneakers feature a bright pink heart detail at the side and black laces.  It's a must-have show for all the little fashionistas out there.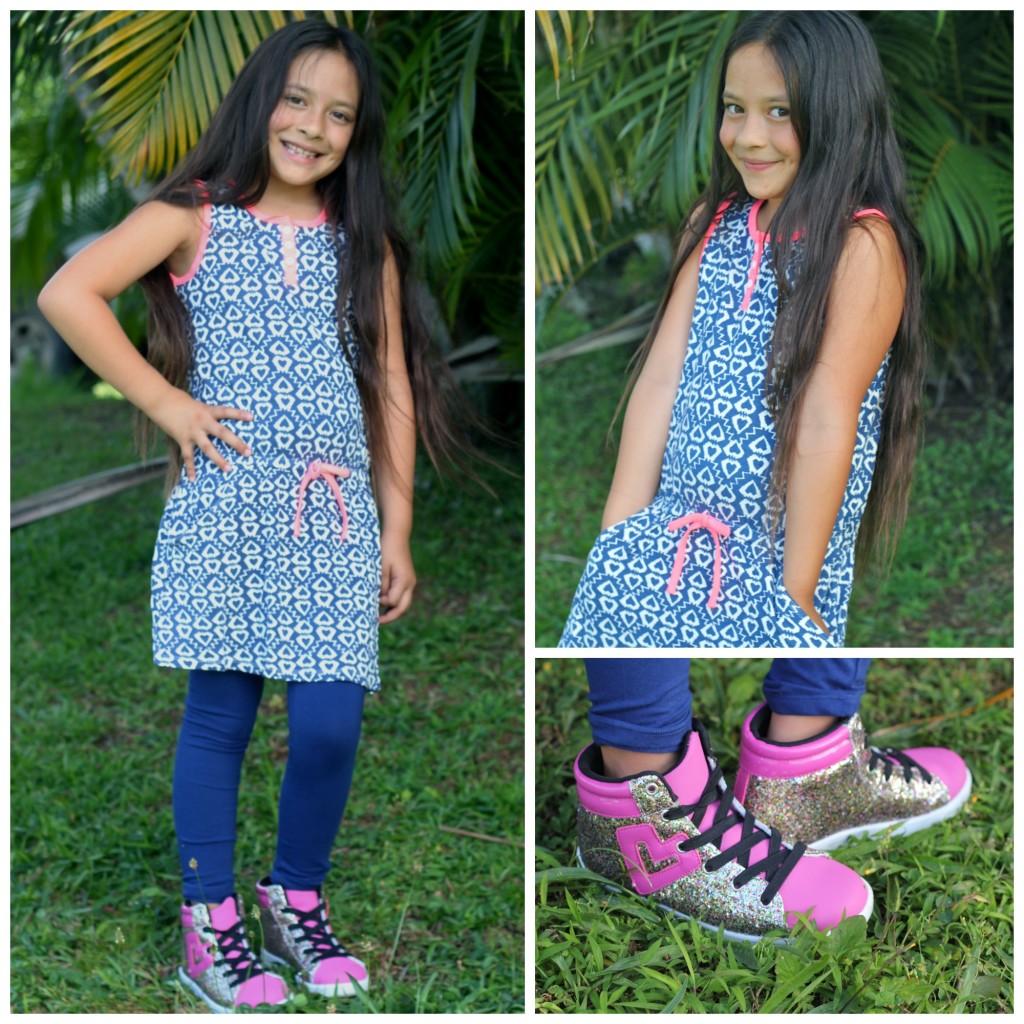 As you can see, FabKids offers some really great styles.  With the wide variety, there's something for everyone.  If you have a little boy, be sure to check out the boys outfits too.  They're super cute as well.  Right now, if you order from FabKids, you can get your first outfit at 20% off with FREE shipping on your first order.  At just $29.95 per outfit, it really is a great deal.  Head on over and browse through the site.  I'm sure you'll find the perfect outfit for your little fashionista.