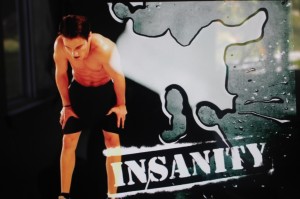 So, it's been a month since my husband and I started the INSANITY: 60-Day Total Body Conditioning Workout DVD Program
.  It actually went by a lot faster than I had expected.  Has it gotten easier? NO, not really!  I really thought it would start to get easier, but I'm still dripping with sweat by the end of my work out.  I do notice some differences though.  For one, in the beginning I would get so tired that I'd have to stop and take breaks a lot more often, or I'd just jog in place instead of doing the workout they were doing because I just couldn't do it.  I was completely out of shape!  When it came time to stretch, I could barely reach pass my knees, and that's with my legs spread apart.  Then one day I noticed I could touch the floor!  I also am able to do the exercises with very few breaks in between.  So, although it doesn't seem easier,  I have gotten better at it.  It's still a really hard workout, the hardest I've ever done.  I'm so proud of myself and my husband for keeping up with it.  I don't think I've ever lasted a month on eating healthy and exercising!   I normally do it for a while, then go back to my old ways.  I can't believe I haven't had ANY junk food in a month!  If you know me, you'd know I'm a junk food junkie!  I'd spend the days snacking on junk foods!  No Ice cream and no Dr. Pepper in month, that's a major accomplishment.  The funny thing is, I don't crave those things anymore.  I don't NEED to have it.
I usually start off my day with either some Greek yogurt or whole wheat toast with peanut butter and honey, and some fruit.  For a snack I have more fruit, a smoothie, a Pure Bar or a KIND bar.  Lunch is a turkey wrap or sandwich, or sometimes leftovers from dinner the night before.  Dinners vary from whole wheat pasta, chicken breast cooked different ways, fish and tofu and always with lots of veggies. We also made pizza one night on whole wheat English Muffins!
So, I'm sure you're wondering if we've seen any results with Insanity.  Well, I'm happy to say that YES, both my husband and I have seen great results.  It's good to know that our hard work is paying off!  When we started the Insanity Program I was 138 lbs. and I weighed myself this morning and found that I lost 8 pounds!  I weighed in at 130 lbs.  Not quite my goal weight, but I'm so close!  I'm pretty sure I'll be able to lose those last 5 pounds in the next month, 10 pounds would be amazing, but I'll be happy if I reach 125 lbs.  My husband started off at 198.7, he lost 14 pounds in a month!  He now weighs 184.1.  He's doing really good and hadn't expected to lose that much in the first month.
Tomorrow is our rest day followed by one week of recovery.  I'm guessing the recovery week won't be as strenuous.  After the recovery week is over our second month starts, and I've heard the second month is a lot harder than the first!  I'm not exactly looking forward to the harder workouts.  It's hard enough as it is!  But, I am looking forward to my final results, and I'll push myself through it because I know the final results will be well worth it!
Here's our results so far starting from the day we started.  Each week I wasn't really noticing the differences in the pictures, but when I compare day one with today, I definitely see a difference!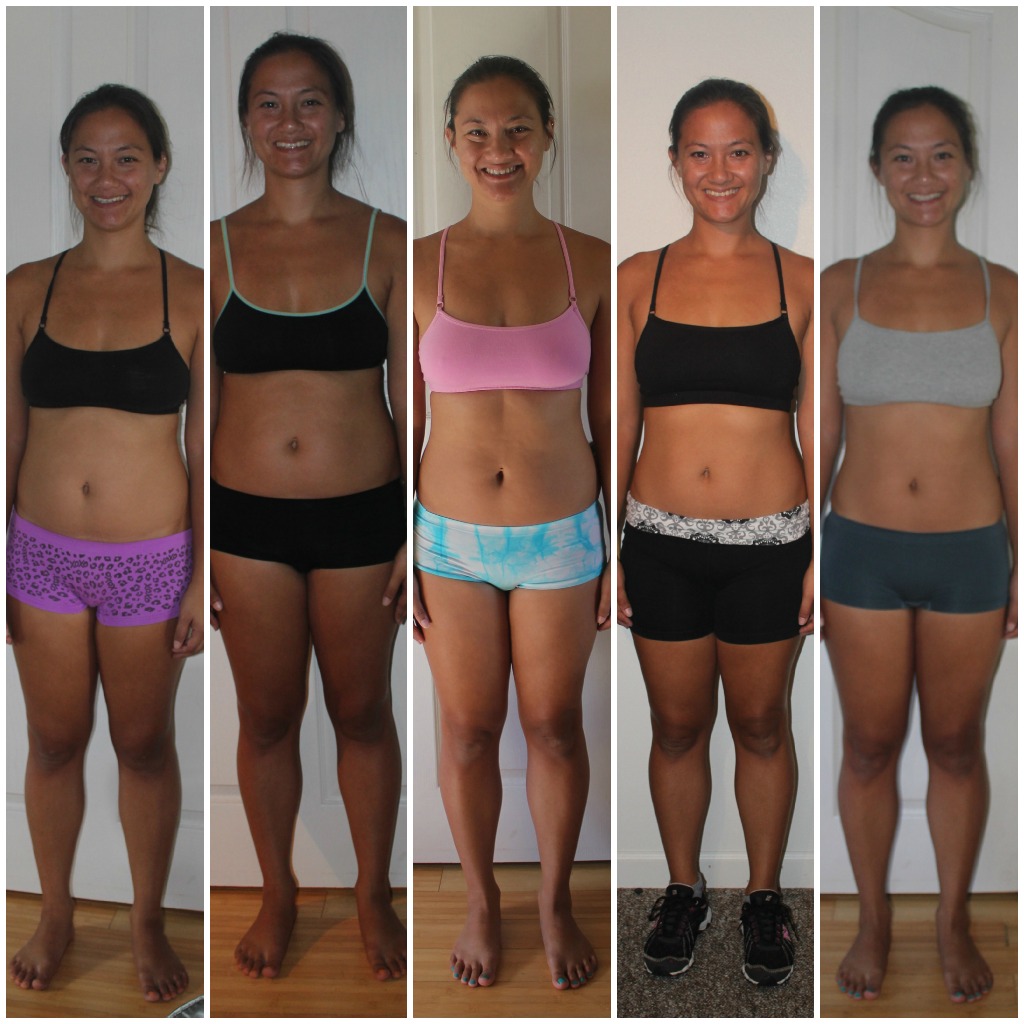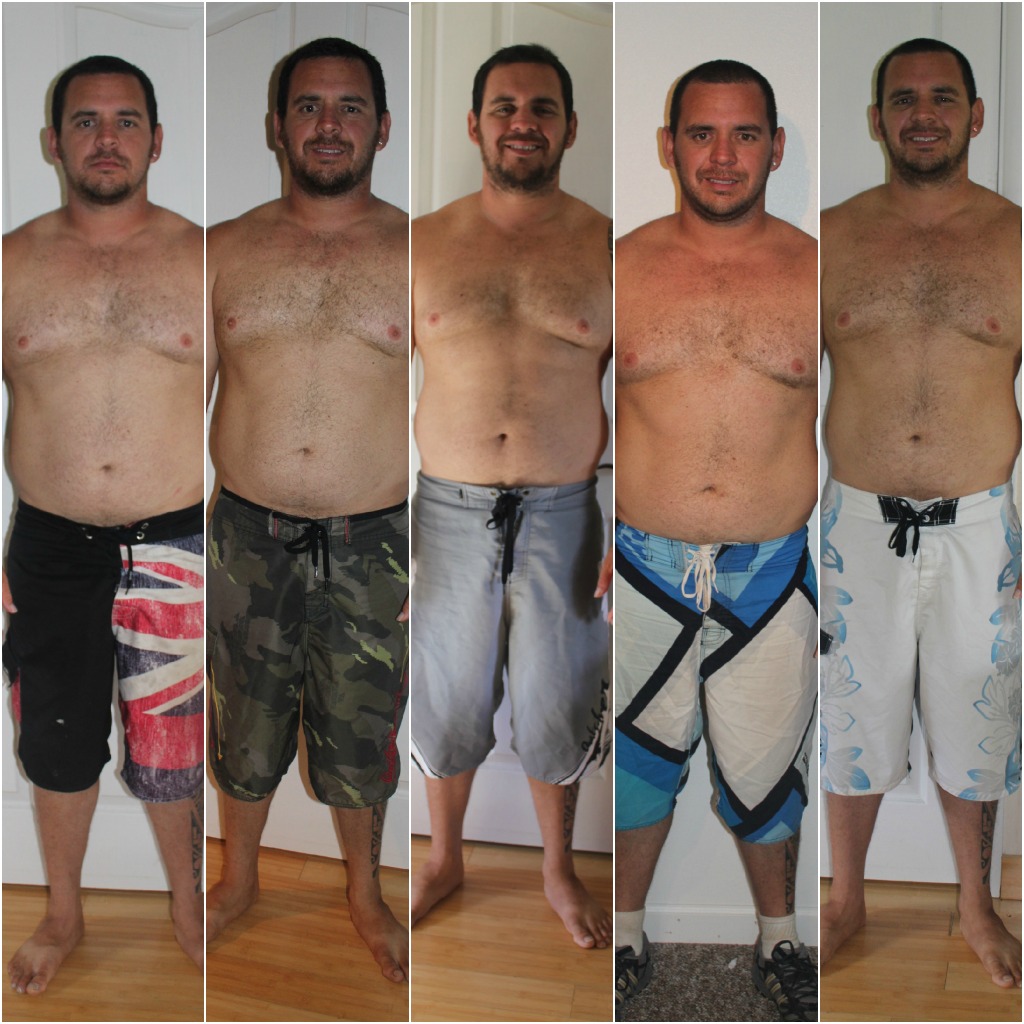 You can read about the start of our Journey HERE.
Want to try Insanity for yourself?  Get it HERE
Looking for part 2, our final results?  Unfortunately you won't find it, find out why HERE