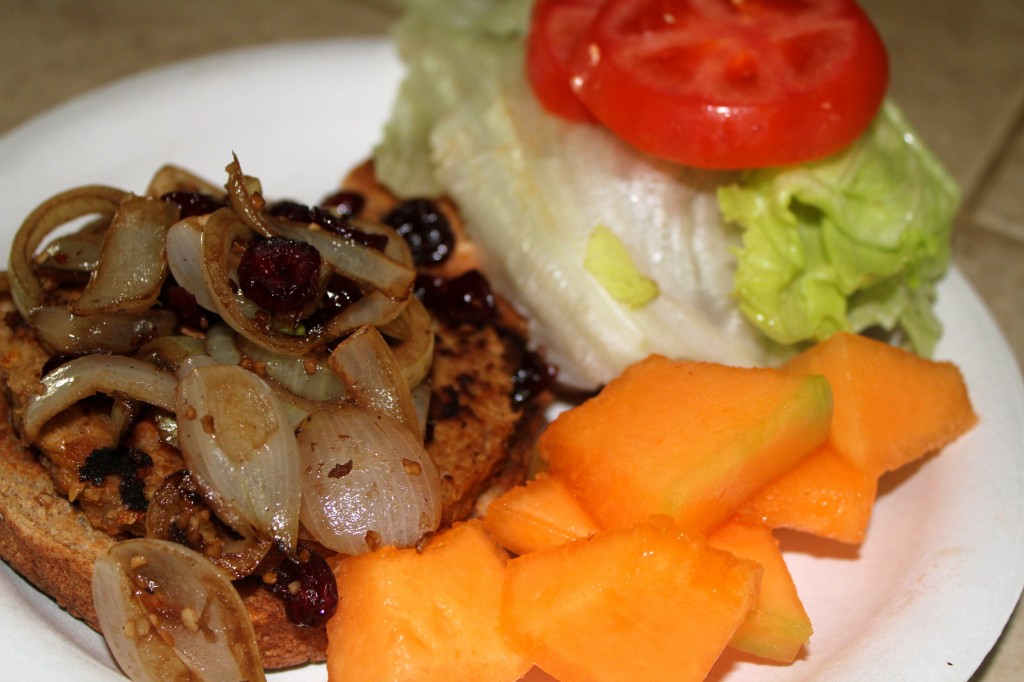 My husband and I have been trying to "Get Healthy"!  Along with doing the Insanity Workouts, we have also changed the way we eat!
For lunch yesterday we had a Boca Burger on a whole wheat roll.  I topped the burger with a balsamic caramelized onion & cranberry mixture that I came up with, I love to experiment and come up with my own recipes.  We had it with a side of fresh cantaloupe chunks.  It was DELICIOUS!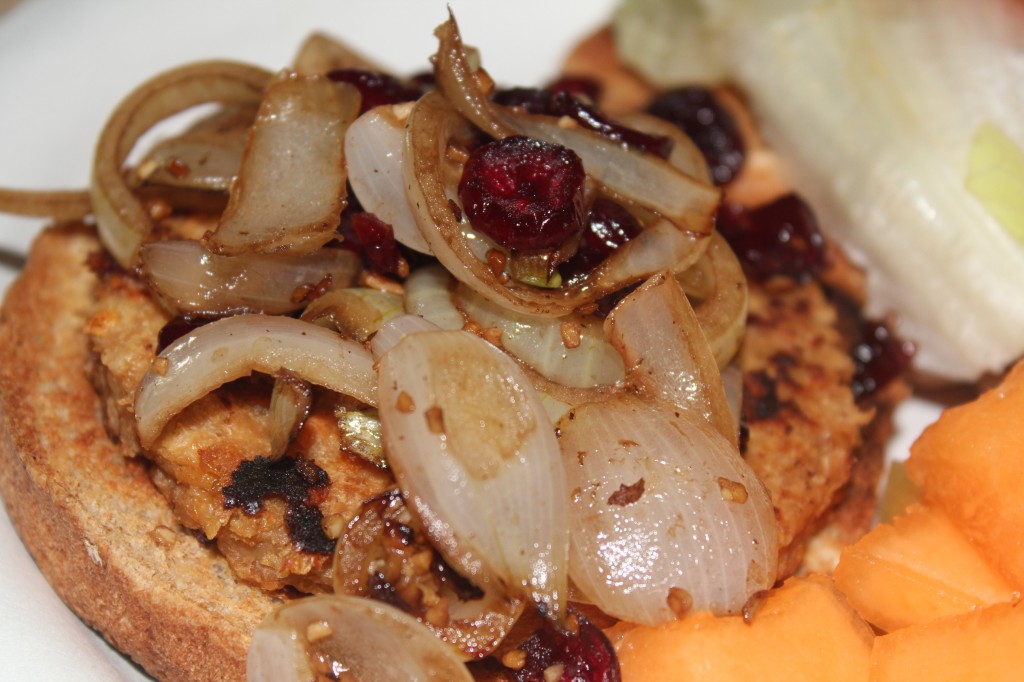 Balsamic Carmelized Onion & Cranberry Burger/Sandwich Topping 
Onions
a spoonful of minced garlic
handful of dried cranberries
Balsamic Vinegar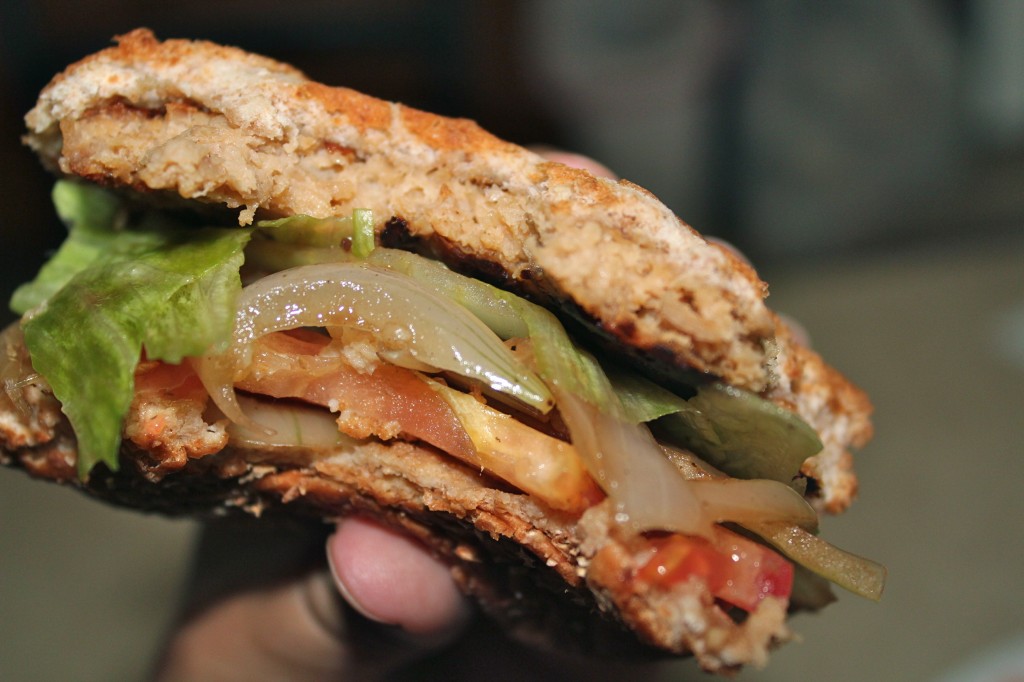 I've never had a Boca Burger Before.  These were GOOD!