Get your girls ready to enjoy the Summer Sun with this lovely Swimsuit & Cover Up Set from Cabana life. It's pretty, comfy and perfect for these warm summer days.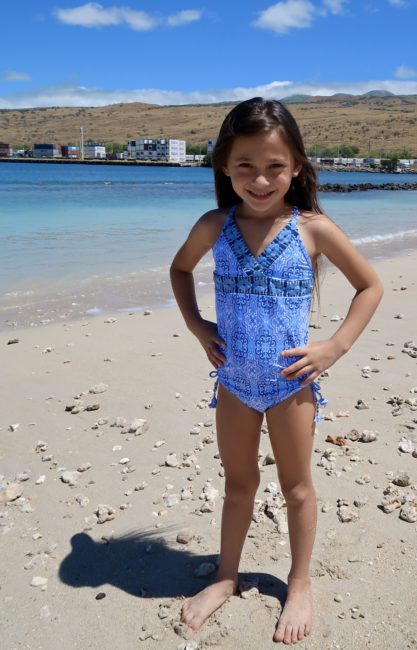 This adorable two piece set features a one piece swimsuit along with a super soft terry cover up. Both pieces feature beautiful, intricate embroidered designs and great style. The Moroccan Tile design is so pretty. I love all the special little details in both pieces. They're perfect for spending the day at the beach, pool or just lounging around.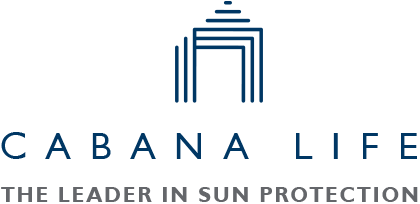 The set offers 50+ UV Protection. It blocks 98% of UVA + UVB rays and is quick drying. The swimsuit is made of a nylon and spandex blend. The terry coverup is made of cotton and polyester. It's breathable, and absolutely adorable. Not only does it work perfectly as a cover up, it looks great as a summer dress as well. The two piece set can be purchased from Cabana Life for $88.00. It comes in sizes as small as 12-18 months all the way up to 6x.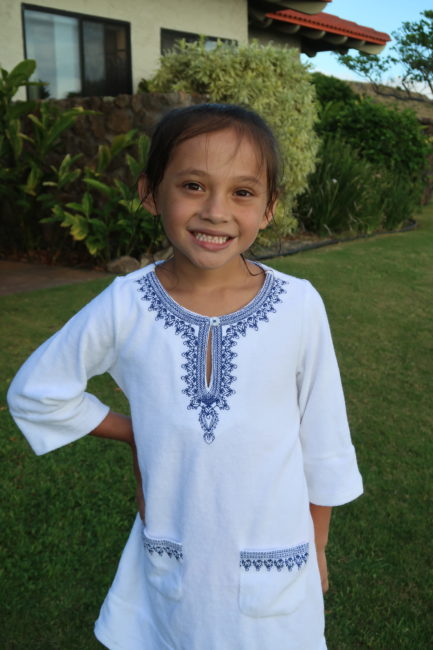 When I showed my 6 year old her new swimsuit and coverup, she was super excited. She loved the look and couldn't wait to wear it! We go swimming a lot, so she's already used her swimsuit multiple times. It's of such good quality and is holding up well through the many uses. It amazingly still looks like new! The colors are great, and haven't faded at all. I love that Cabana Life offers such a wide range of sizes. Once she outgrows this set, I'll definitely be back to purchase another! You can never go wrong with a good quality swimsuit. Especially in Hawaii, where we use it year round!
If you're looking for high-quality swimwear for you and your family, be sure to check out all that Cabana Life offers. They got a bunch of great styles for the whole family!