Disclosure:  I received these items for review purposes.  All thoughts and opinions are my own.
When it comes to baby products, Graco is a brand I'm very familiar with.  Graco has been around for more than 60 years.  They are a brand parents can trust as they build their products with safety and convenience in mind.  Two of their newest products include a high chair and stroller that are made to grow with baby so they can be used for years to come, all the while keeping your little one safe and secure.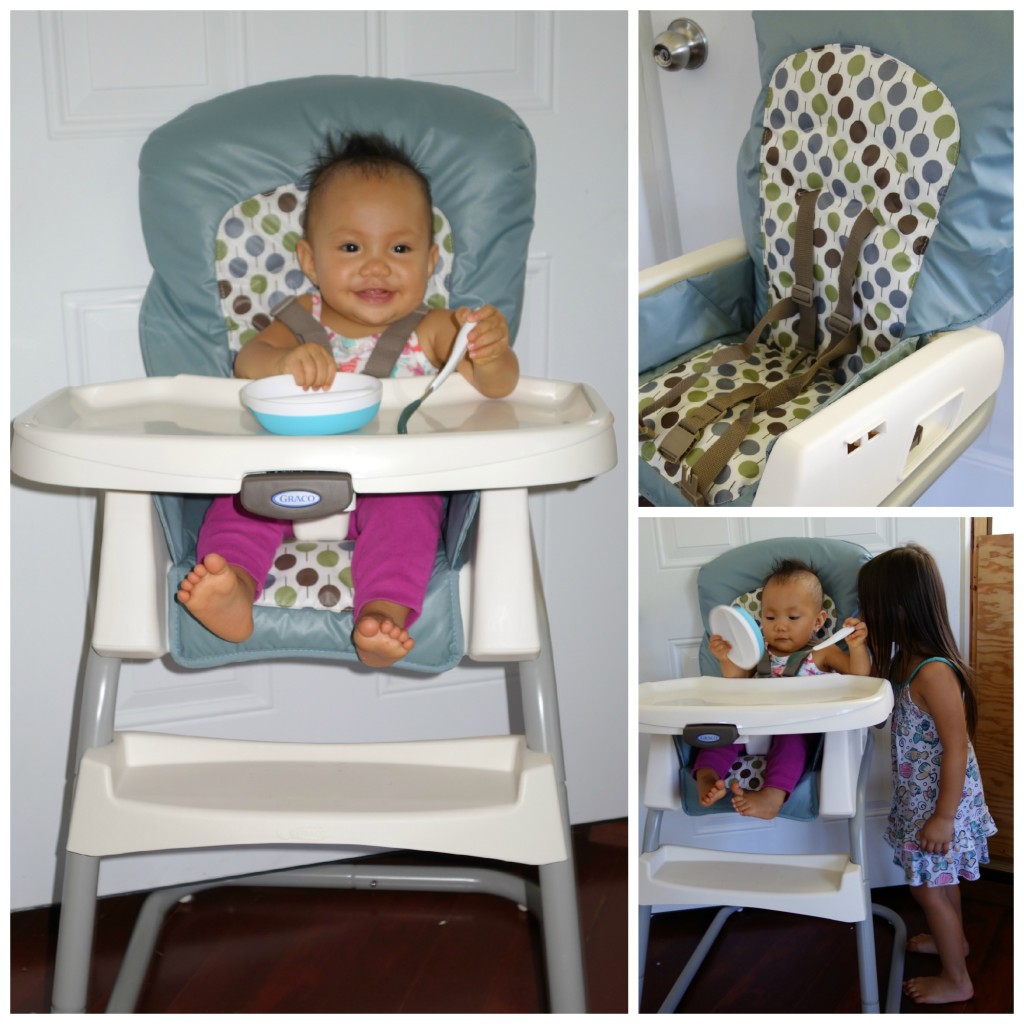 The Ready2Dine 2-in1 Highchair is 15 percent smaller than most high chairs.  It's the perfect size, especially for small spaces.  One of the greatest features of this highchair is that it can easily convert to a lightweight, portable booster.  The booster folds for on the go feedings.  The wipeable, machine washable seat pad can be easily cleaned.  The one hand removable tray allows you to get your child in and out with ease.  Not only is the seat nice and convenient for parents, it's great for your little ones as well!  The seat pad is nicely padded offering comfort for your child.  The 3 and 5 point harness keeps baby safe and secure, and the two position recline allows you to position baby for a comfortable feeding.
The Ready2Dine Highchair measures 41″ tall and weights 21.5 lbs. It's recommended for children up to 3 years of age who don't exceed 40 lbs.  It retails for $99.99.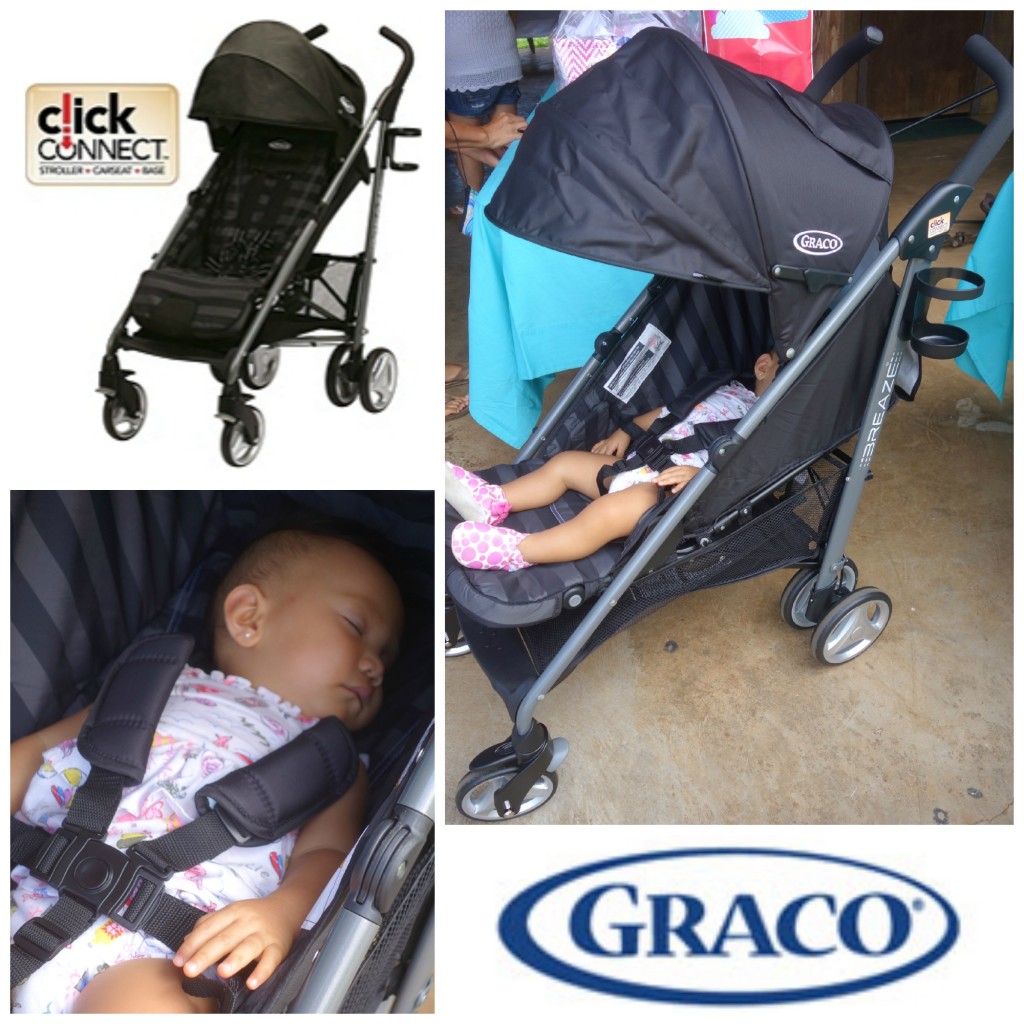 The Breaze Click Connect is an awesome stroller.  Although it's an umbrella stroller, don't confuse it for just your average umbrella stroller.  The Breaze Click Connect is so much more!  It's the ideal compact stroller which offers the comfort an convenience of a full size stroller in a compact size.  The Breaze Click Connect accepts all Graco Click connect Infant Car Seats.  Infant car seats can be easily attached so there's no need to wake a sleeping baby.  Take the infant seat right out of the car and attach to your stroller with ease.
One problem I've had with a lot of the strollers I've used in the past is the difficulty of closing it.  The Breaze Click Connect features the exclusive one-hand fold making it the easiest folding umbrella stroller!  That in itself is a great reason to choose this stroller!  Other great features include the lightweight, sturdy frame, multi-position reclining seat that lies flat to accommodate sleeping children, adjustable calf support, removable parent cup holder, extra-large easy access storage basket, convertible 3 or 5 point harness, and an extra-large canopy with UV 50 protection and a pop-out visor.  Many of these great features are not available in other umbrella strollers I've used in the past.
Graco's Breaze Click Connect retails for $169.99.  It is recommended for children from birth up to 50 lbs.
Products that grow with your baby are always the ones most worth purchasing.  Babies grow so fast, and they outgrow things fast too.  It's nice to know these products from Graco will last quite a while and you'll be able to get lots of use out of them.