My girls are growing up so fast. I can't believe my oldest is already a Tween! Tweens can be hard to shop for. They no longer like kid toys, but aren't yet old enough for all the things teenagers want. Luckily, I found some awesome gift ideas from Alex Brands that my daughter (who turns 10 in less than a month) will love.
Alex Brands has a great selection of products for tweens.
The Alex Spa line features fashionably fun items like the Bead & Braid Hair Styler, Metallic Hair Chalk Pens, Fab Foil Tattoos and My-Lites Custom Streaks Hair Chalk Set. These are items that my daughter and her friends will love! They're fun items to have on hand for sleepovers, and my daughter will also be using them to "style" her little sister and cousins.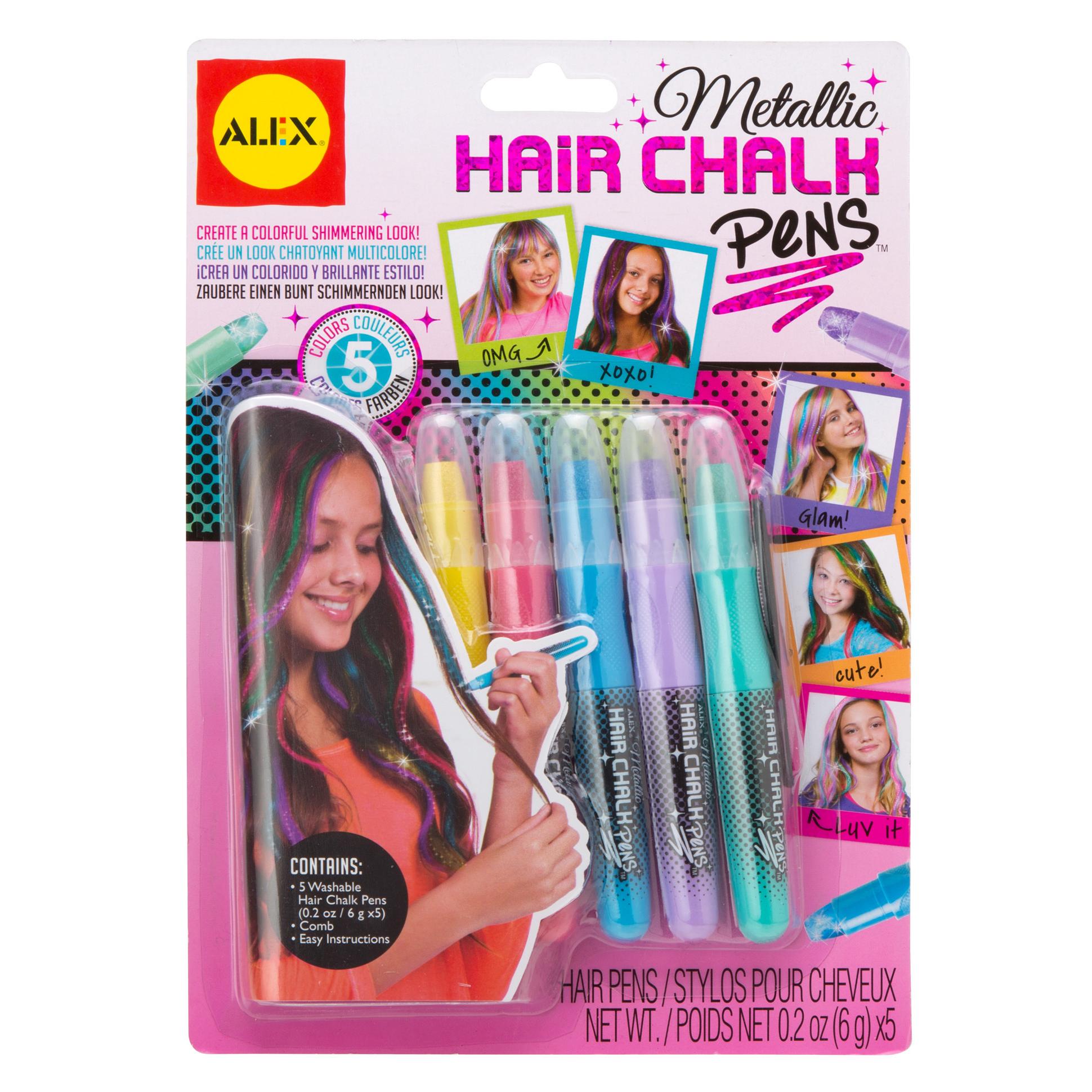 Hair Chalk was one of the items on my daughter's Christmas list. The Metallic Chalk Pens ($9.99) are awesome! I love that they offer a bit of sparkle. They're so much more than your average hair chalk pen. The set comes with 5 colors – yellow, pink, blue, purple and green, a comb and easy instructions.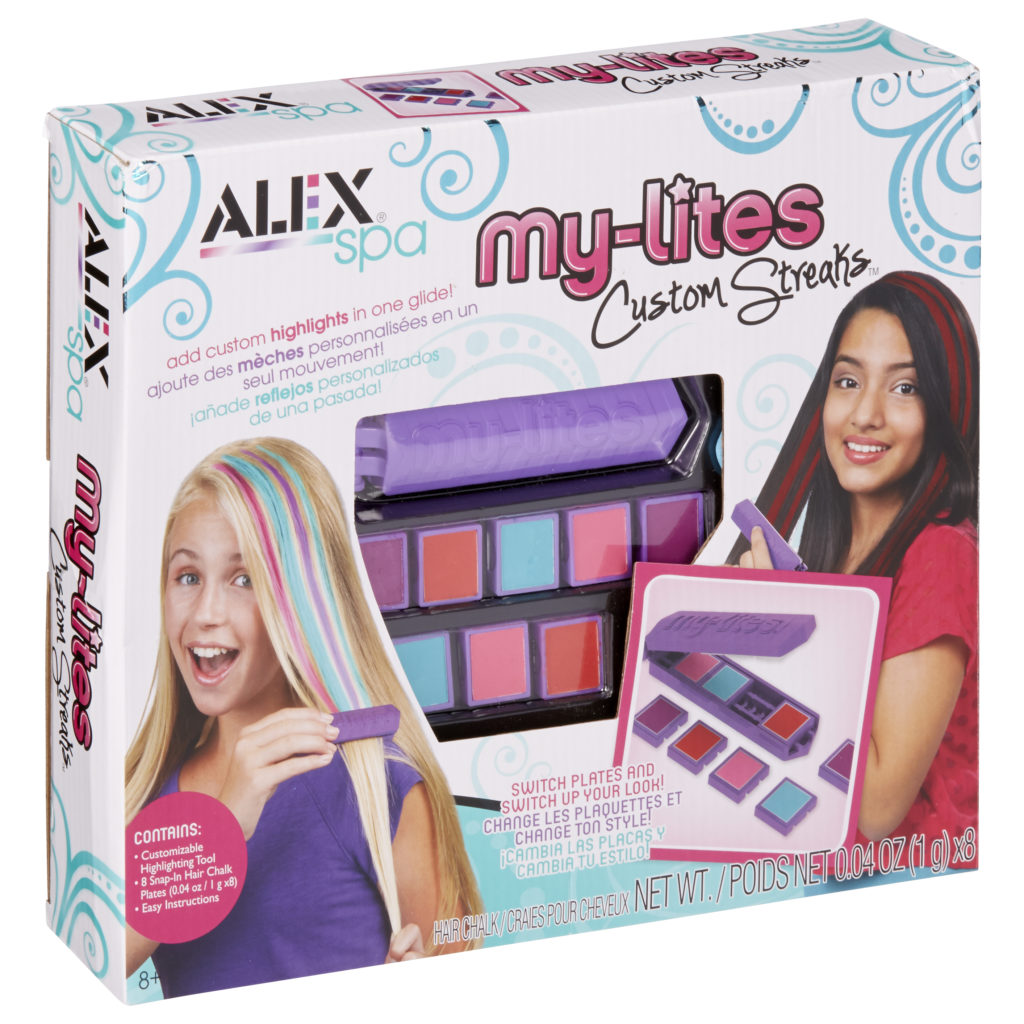 The My-Lites Custom Streaks Set ($21.99) offers a different way to color your hair. The set includes a customizable highlighting tool and 8 snap-in hair chalk plates along with easy instructions. With the tool, girls will be able to easily add custom highlights to their hair in one simple glide!
Add even more hair styling fun with the Bead & Braid Hair Styler ($21.99). The set includes the hair styler, hair threader, 2 hair clip-ons, 20 hair elastics, 20 beads, a comb, 4 rubber bands and a set of easy instructions. With the hair styler, girls will be able to braid and bead with one easy tool! It's such a fun item to create new hairstyles with.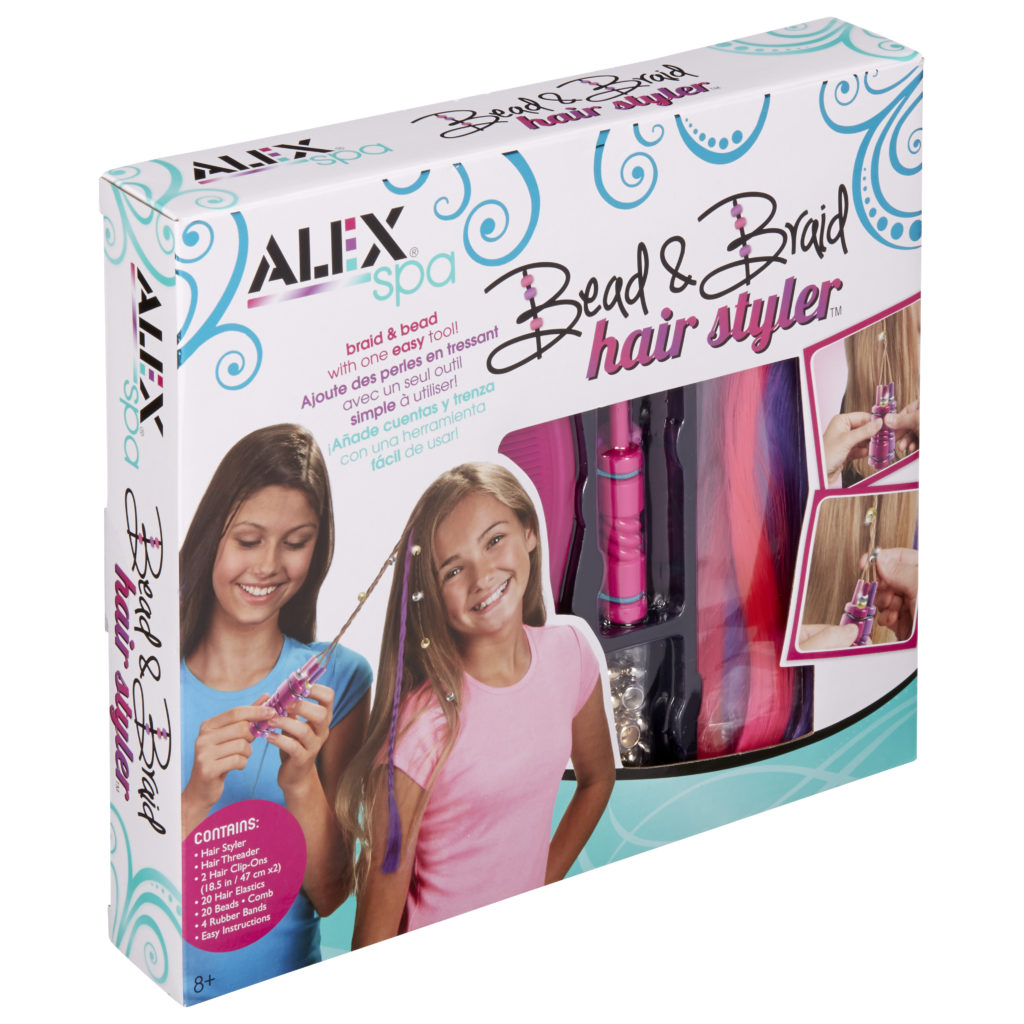 The Project Mc2 Kits from Scientific Explorer will enhance their learning while they have fun doing it! My girls love science experiments. In fact, they were really excited when the Project MC2 dolls came out, not for the dolls, but for the experiments they came with. I received two Project Mc2 kits, the Grow Crystal Chemistry Kit and the Soda Pop Science Kit. Any toy that teaches is a plus in my book!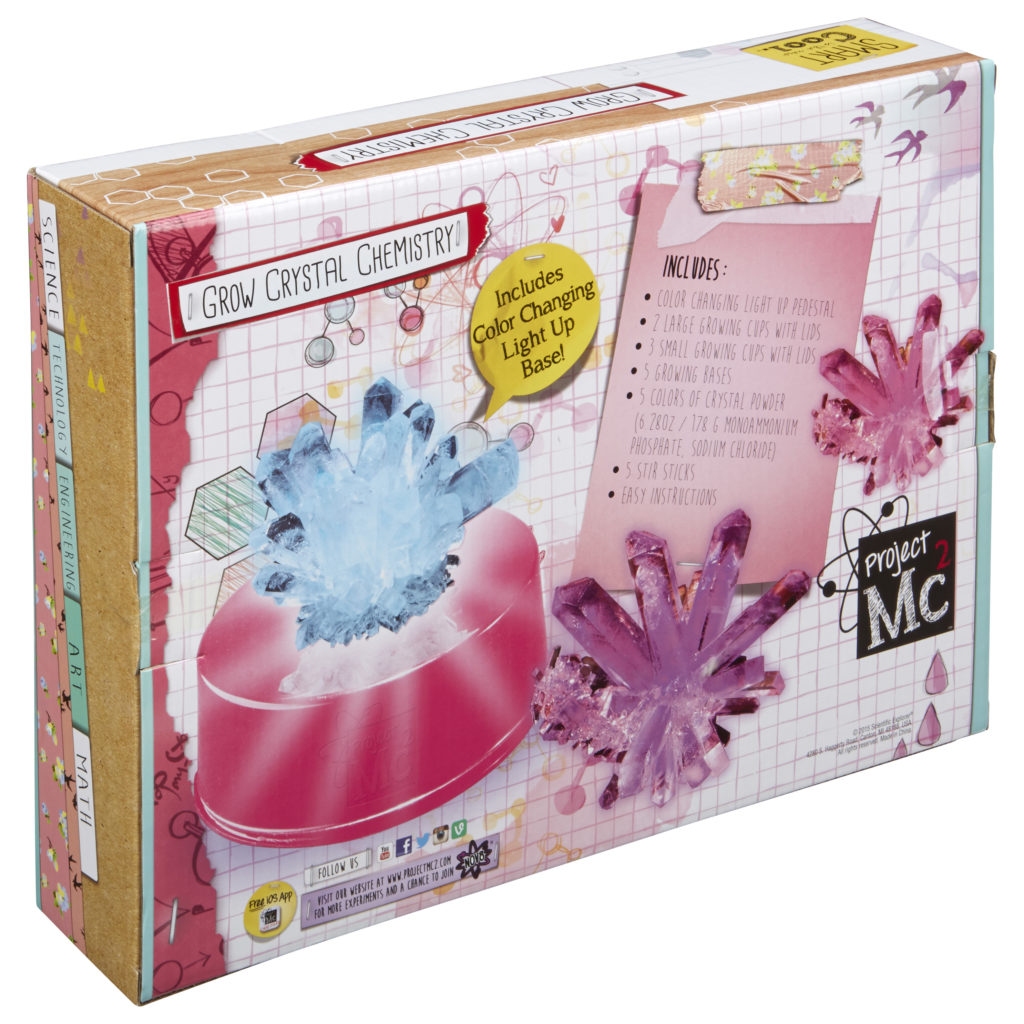 The Grow Crystal Chemistry Kit ($32.99) works like magic! With the kit, young scientists in training will be able to grow their own crystals with the included magic powder and water. The chemical reactions will create beautiful crystal keepsakes that can be displayed on the color change base for a fun light show or to use as mood lighting. The kit includes a light up display base, 5 growing bases, 5 growing cups, 5 colors of crystal powder, a stir stick and easy instructions.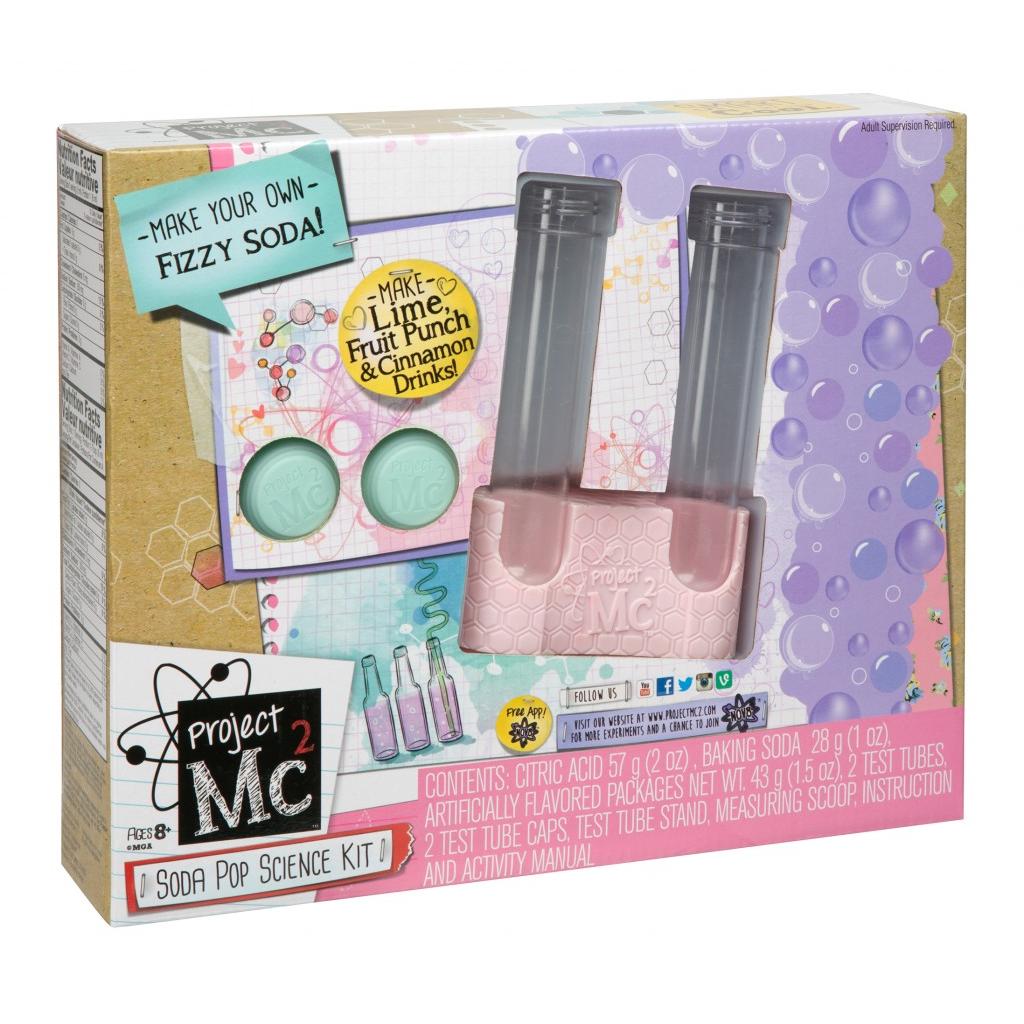 The Soda Pop Science Kit ($27.99) will allow kids to make their very own fizzy sodas. The included instruction booklet has different recipes to follow or kids can experiment and create their own. The kit includes citric acid (2oz.), baking soda (1oz.), lime, fruit punch and cinnamon artificially flavored packages (1.5oz.), 2 test tubes, 2 test tube caps, test tube stand, measuring scoop, instructions and an activity manual.