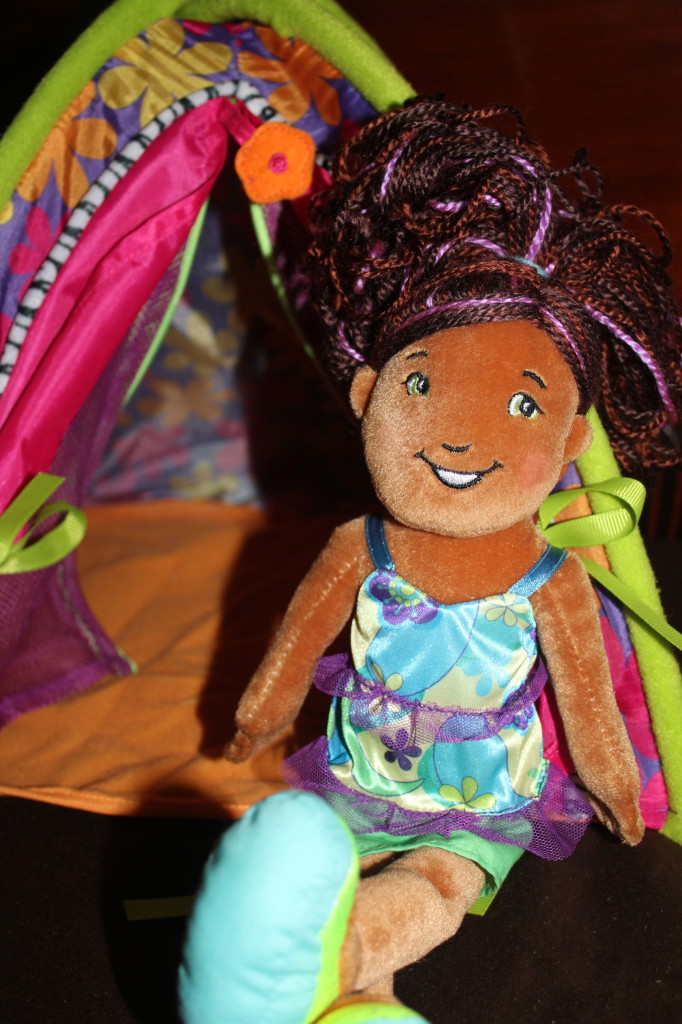 Disclosure:  I received these items for review purposes.  All thoughts and opinions are my own.
Groovy Girls released four new "Core" dolls in 2014.  These four dolls each have a name that starts with the letter "B".  There's Brooklyn, Bailey, Bayani, and Brenna.
What I love about the Groovy Girl Dolls is that each one has a unique look with different hairstyles, outfits, hair color and skin tone.  I received Brenna.  She's a cute wavy haired brunette with purple highlights.  She has a darker skin tone with green eyes.  Brenna wears a stylish floral top with a bright green skirt.  She's 13 inches tall with a soft plush body.   Groovy Girl Dolls encourages every little girl's sense of self-identity and individualism, celebrates friendship and diversity and validates the fact that girls are important in the world.  You can purchase the Core dolls for just $15 each.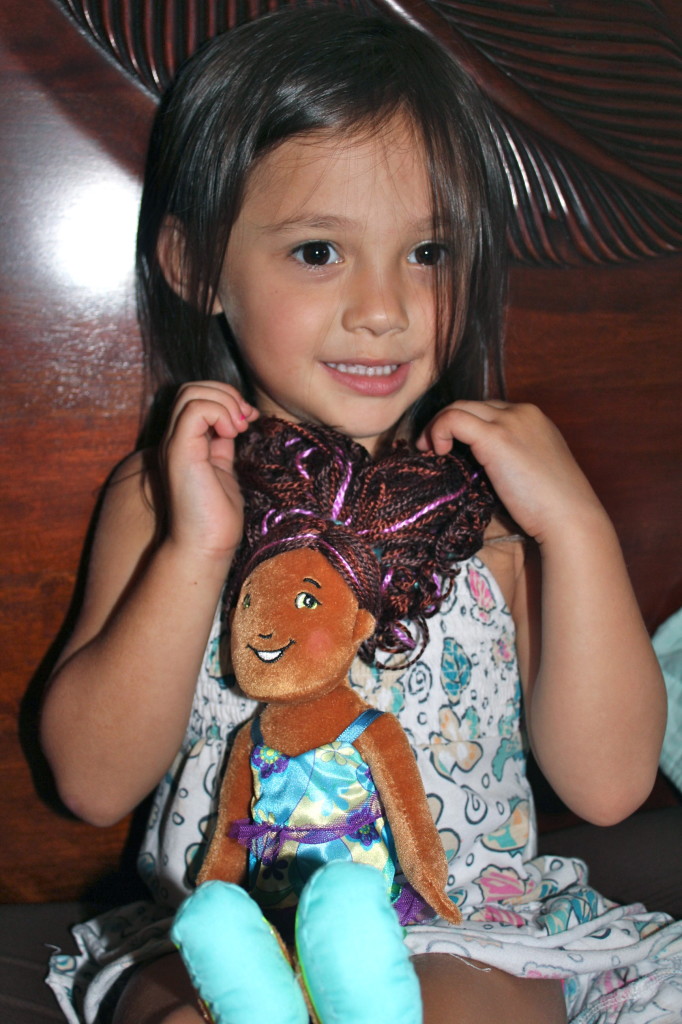 Along with the doll I also received the Totally Tentastic Tent.  The tent is a wonderful accessory to go along with the doll.  My three year old daughter was excited to have Brenna go on a "Camp Out" in the tent and has used it for some of her other little stuffed animals as well.  When taken out of the package, the tent easily pops up and is ready to be played with!  It's bright colors really make this a fun and stylish tent that goes so well with the Groovy Girls.  It features a zippered mesh door and additional door coverings that can be tied back.  The window coverings can be rolled up as well.   Totally Tentastic retails for $24.00.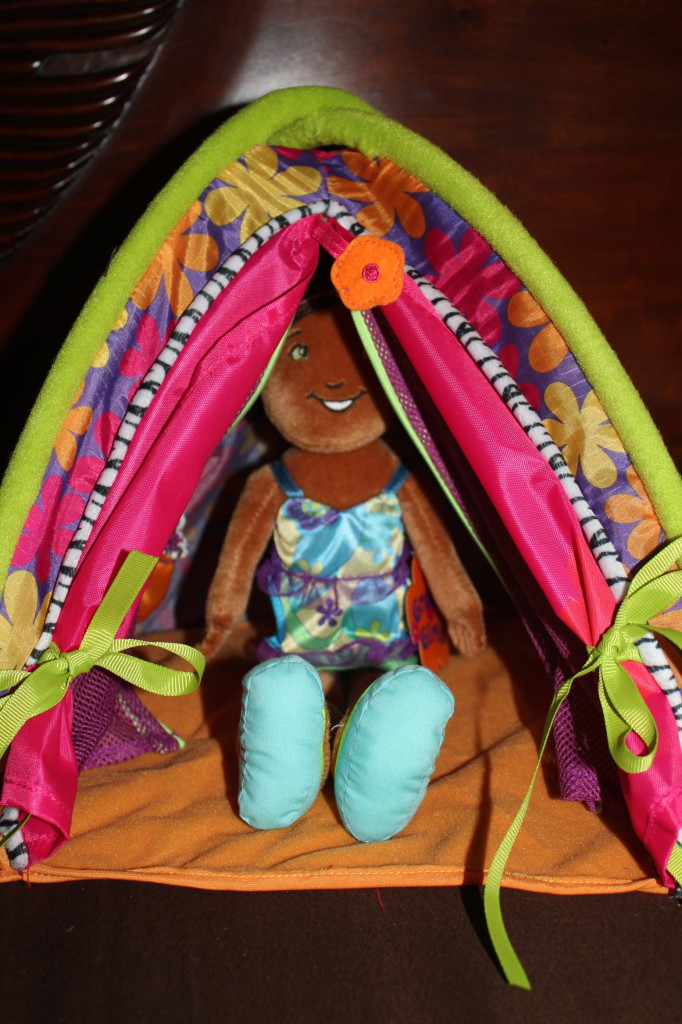 The Groovy Girls line of products is wonderful and highly recommended.  They've even received a Parent's Choice "Fun Stuff" award for Spring 2014.  Both of the items I reviewed are recommended for children ages 3 and up.