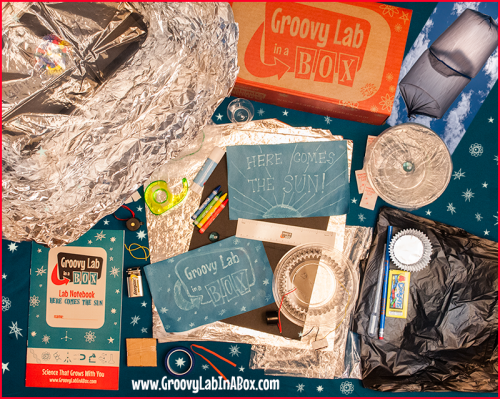 Disclosure:  I received a box as compensation for this post.  All thoughts and opinions are my own. 
Groovy Lab in a Box provides hands-on science fun delivered monthly!  Each box you receive will be filled with all you need to learn about and do hands on science, technology, engineering, and mathematics (STEM) experiments.  These boxes are recommended for children ages 8 and up.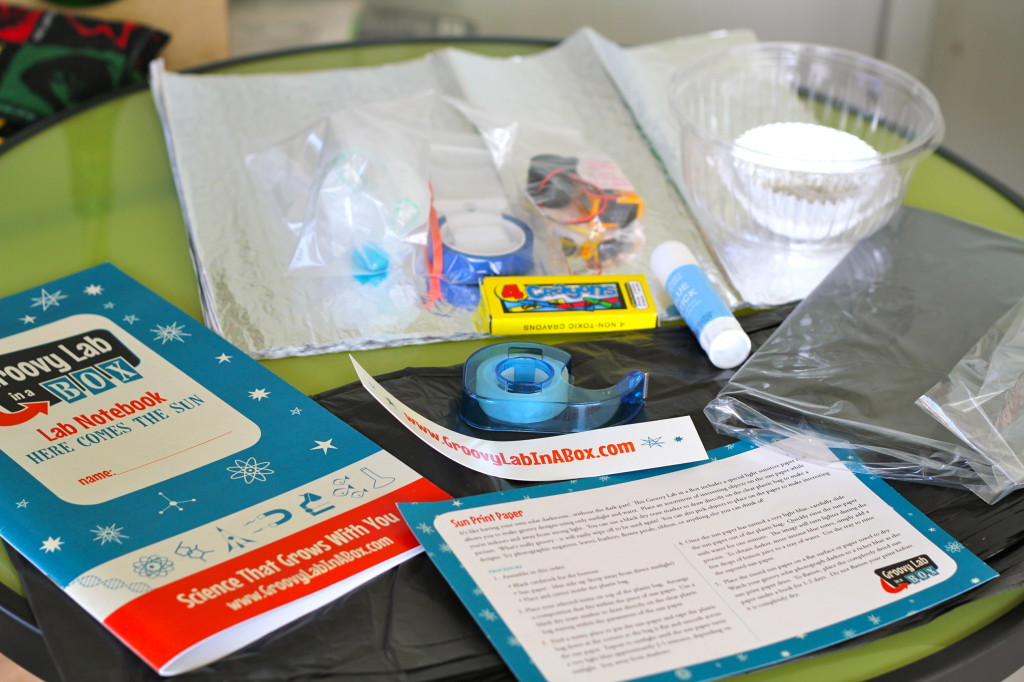 I received a Groovy lab in a Box to try out with my girls.  Although they aren't quite 8, they still really enjoyed the experiments.  My oldest is 7.5 and she couldn't wait to try out all the box had to offer.  I must say, the age recommendations are there for a reason.  I found myself having to do most steps on my own, with a little help from my girls.  Although they enjoyed it, they definitely needed assistance.  I think the same would be for 8, 9, maybe even 10 year olds.  Older kids will be able to do the experiments on their own.
I think it's great that the box contained everything needed to complete the experiments.  We received the "Here Comes The Sun" box.  Activities included making a Solar Balloon, Solar Oven, and a Conductivity Sensor.  We attempted to do all three, but it wasn't sunny enough for the Solar Balloon to work.  Along with the items necessary to complete the activities, we also get a Lab Notebook to record our observations in.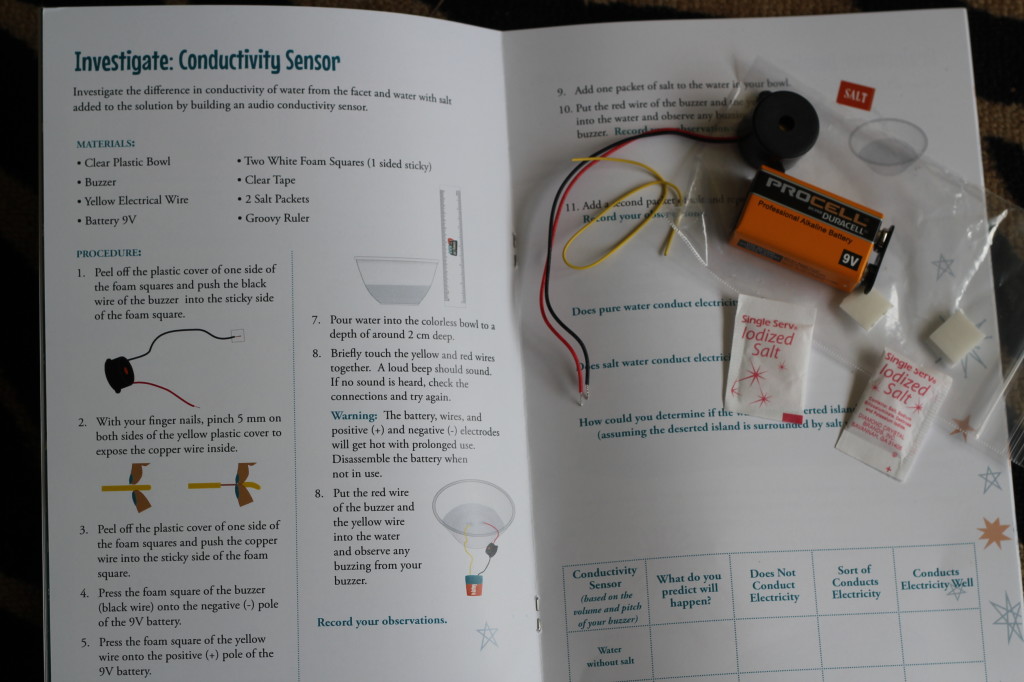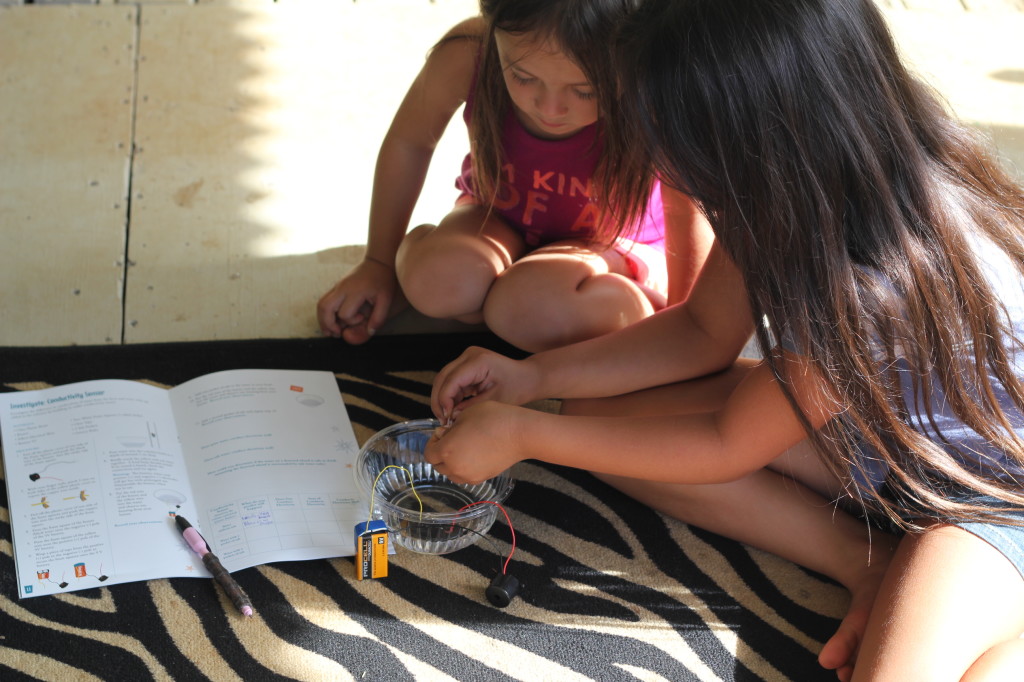 Out of all three projects, the kids enjoyed the Solar Oven the most.  They anxiously checked up on it to see if the crayons had melted or not.  I must say, it was pretty time consuming putting it all together as I had to do it myself, but the kids were really excited with it.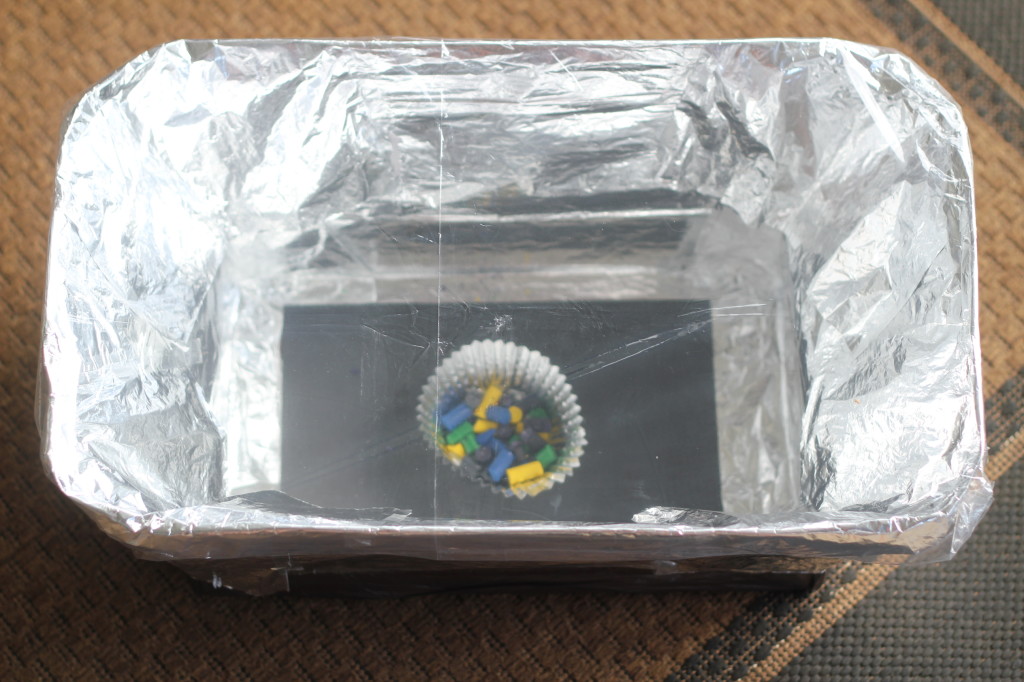 Groovy Lab in a Box is the perfect monthly subscription box to keep kids entertained and engaged.  They'll have fun doing the various experiments and will learn as they do it!  A monthly subscription is $26.95.  You can also get a 3 month, 6 month, or 12 month subscription.  The price goes down a little the longer your subscription is.