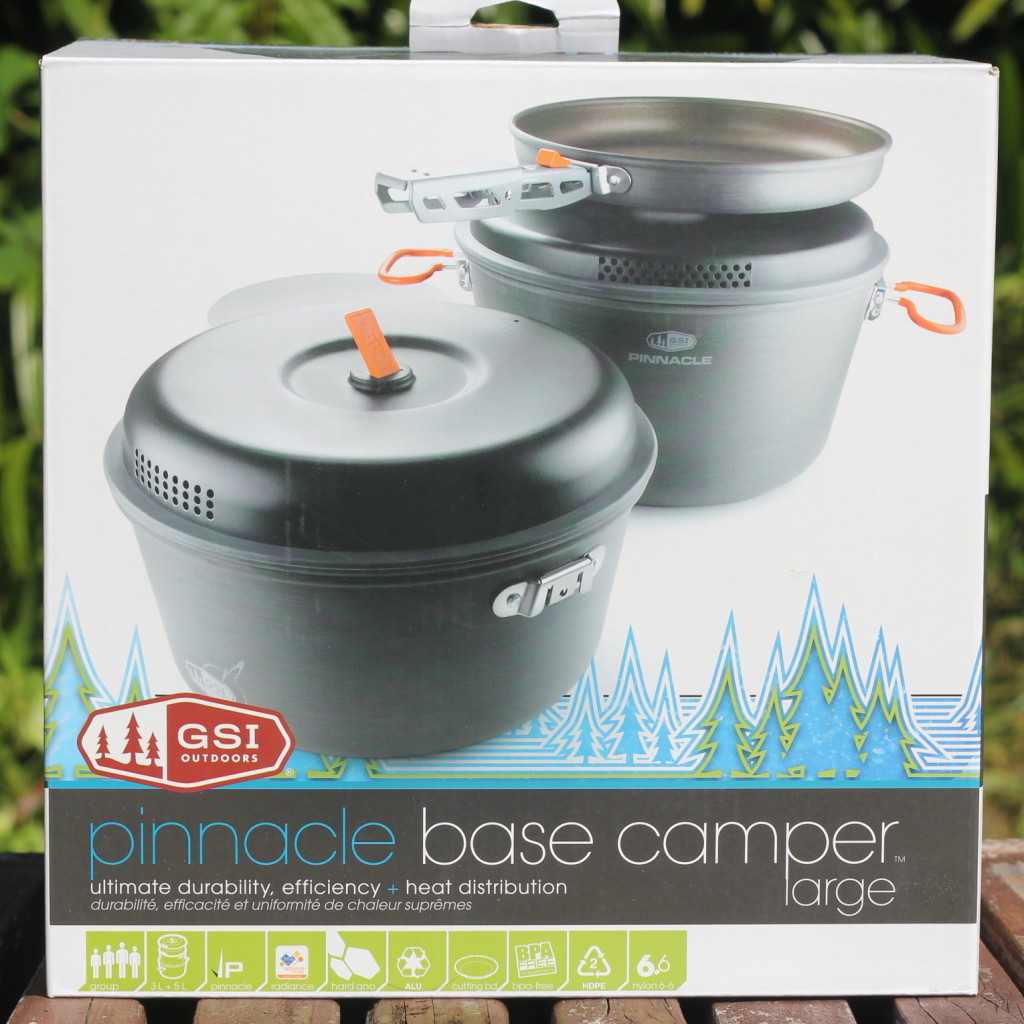 For those of you who love the outdoors, the Pinnacle Base Camper Large from GSI Outdoors is for you. It's just what you need for any overnight camping trip. It's all you'll need to cook and prep your meals while enjoying mother nature. We've gone camping and end up with a huge container filled with pots, pans and other cooking supplies. With the Pinnacle Base Camper, you just grab it and you're good to go. Everything you need is one convenient carrier. There's no need to pack up multiple pots and pans that take up way too much space.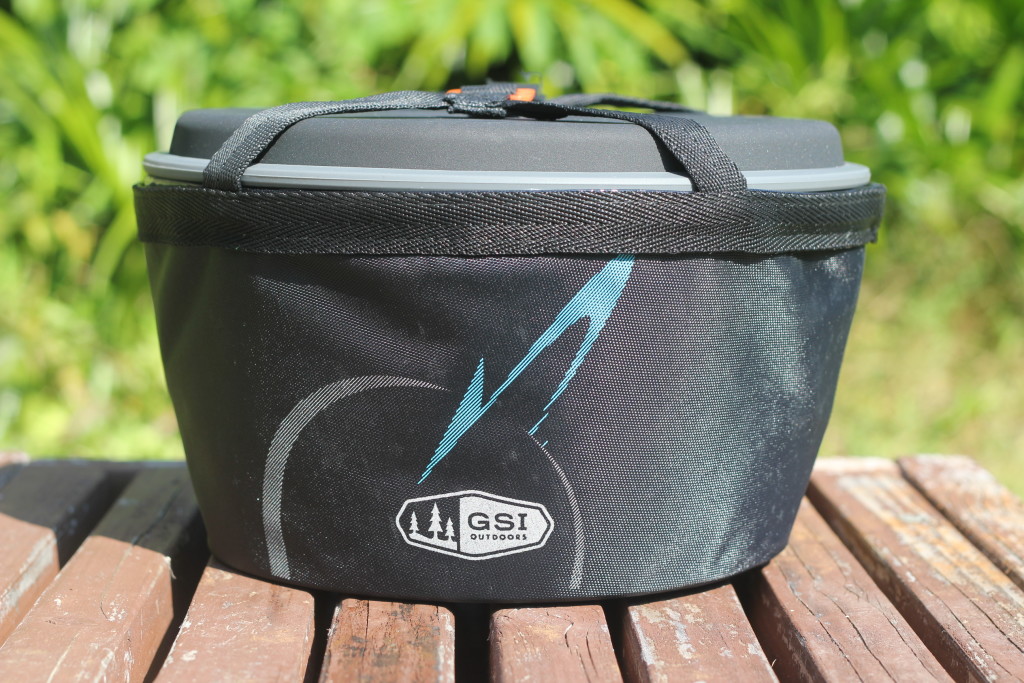 You'll be amazed at what this set includes. It's so compact, you would never expect to find so much. I knew what was included before opening the box, but even then, I was surprised with how nice and neat everything fit together. The Pinnacle Base Camper Large comes with eight useful pieces. When stored together it measures just 10.00" x 10.00" x 6.00" and weighs 3lb. 7 oz.
The set includes a 5 L Pot, 3 L Pot,9 in. Frypan, 2 Strainer Lids, Cutting Board, Folding Pot Gripper and Welded Sink. The sink doubles as a rugged carrier which securely stores all items. All the pieces in the set are well made and durable. The pots and pan are coated with Teflon® Radiance technology for exceptional non-stick performance. The lids are made of silicone making them crushproof and heat-resistant. They can be used with both the pots or pan. The cutting board can be turned over and used as a plate if needed. It's always great to have multiple purposes for one item. It reduces the amount of items you need to pack. This set is perfect for a group of 4 or more people.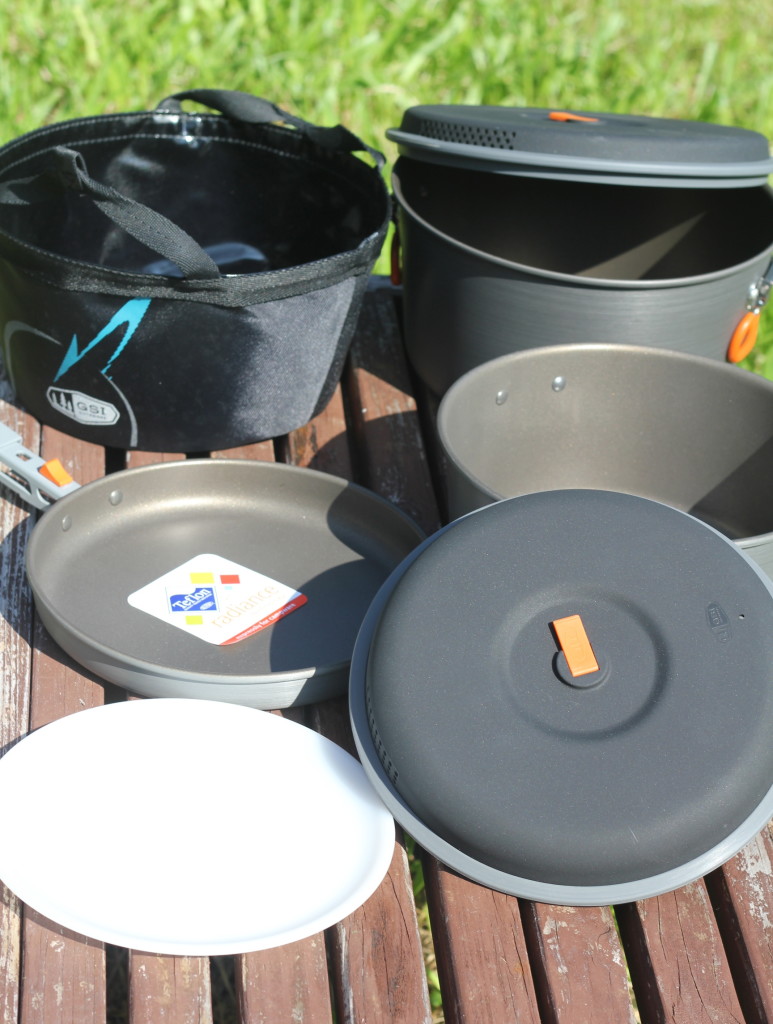 The Pinnacle Base Camper Large is a great gift for any outdoor enthusiast. They'll be thankful to receive such a great quality item they can put to good use. With it's light-weight, compact design, campers won't mind packing it along for their next adventure. The Pinnacle Base Camper Large can be purchased for $109.95.