The Guitar Bangle Bracelet from Luca + Danni is perfect for all who love music! Show off your sense of style and love for guitars with this simple bangle.
About Luca + Danni
Luca + Danni was born out of the simple yet powerful belief that dreams can come true.  The line was created in memory of the founders brother Danny who lost a difficult battle with Leukemia at the age of 33. It was his dream to create a unique line of handcrafted, American-made jewelry that inspired others through the journey of life. Fueled by his brother's passion and a burning desire to carry forth his vision, Luca + Danni was born.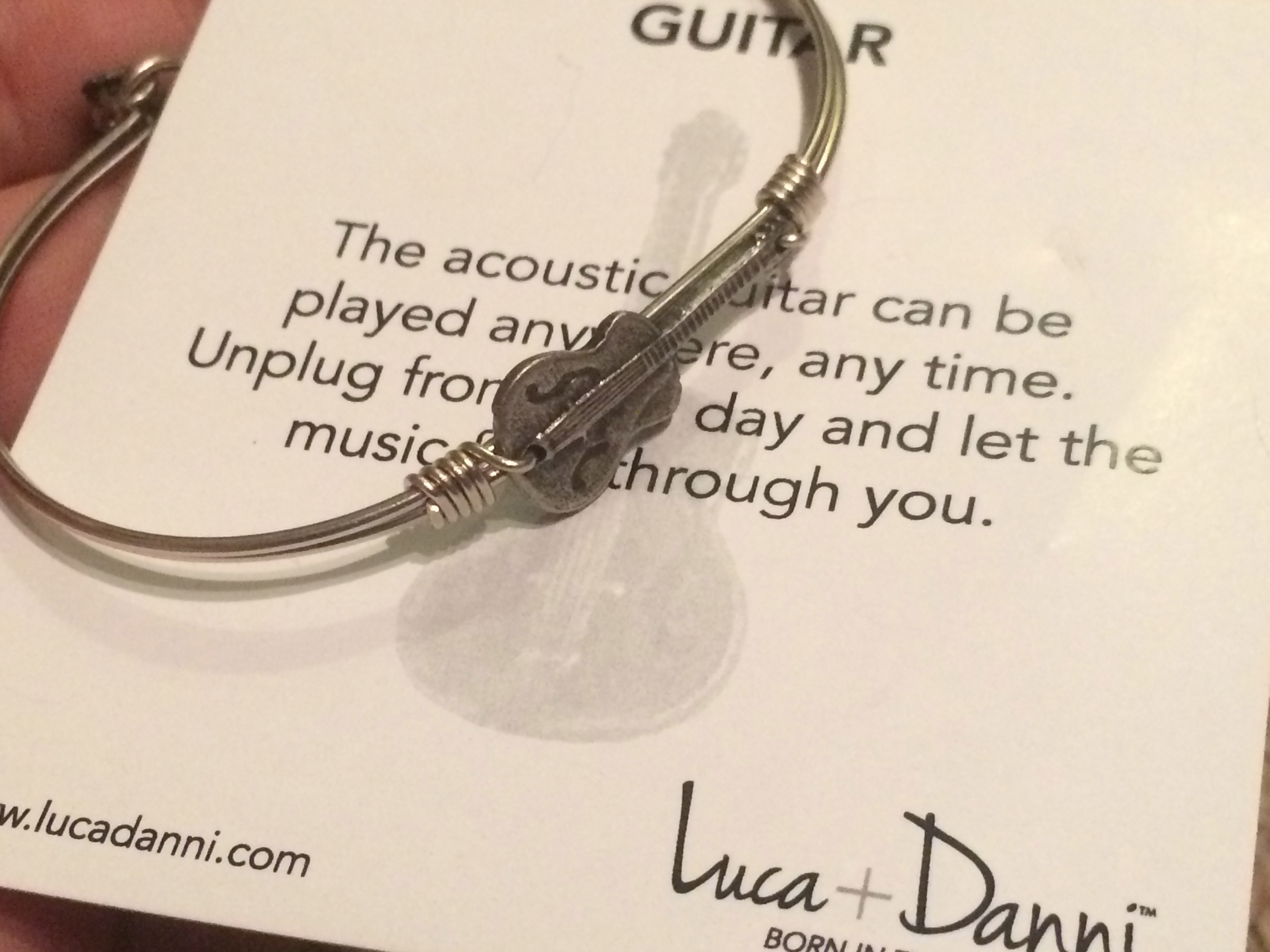 Luca + Danni offers a beautiful collection of handcrafted wire wrapped bangle bracelets such as the Guitar Bangle. The Guitar Bangle has been hand made and comes in either natural brass oxidized or silver plated wire. It includes a hook and catch closure. This lovely bracelet features a vintage pewter guitar charm. It comes in two size options. I love the simplicity of the design. It's the perfect statement piece that really shows off the guitar charm. It would also be perfect layered with other bangles. It can be purchased for $28.00
What I really love about Luca + Danni are the cards sent with each bracelet. The cards talk a little about the charm featured on the bangle and really makes it special, especially when giving as a gift. For the guitar bracelet, the cards reads, "The acoustic guitar can be played anywhere, any time. Unplug from your day and let the music flow through you." I plan on gifting this bracelet to a family member who loves playing the guitar and writing original songs.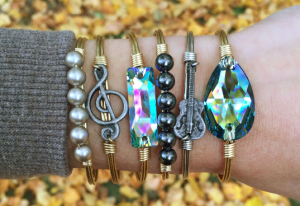 Luca + Danni offers a wide variety of bangles. There's something for everyone! If I were choosing a bangle for myself, I'd definitely go with the Tahitian Pearl Bangle. It's beautiful! Take a look around, and find the perfect gift at Luca + Danni.