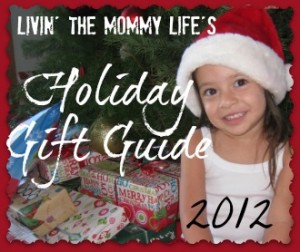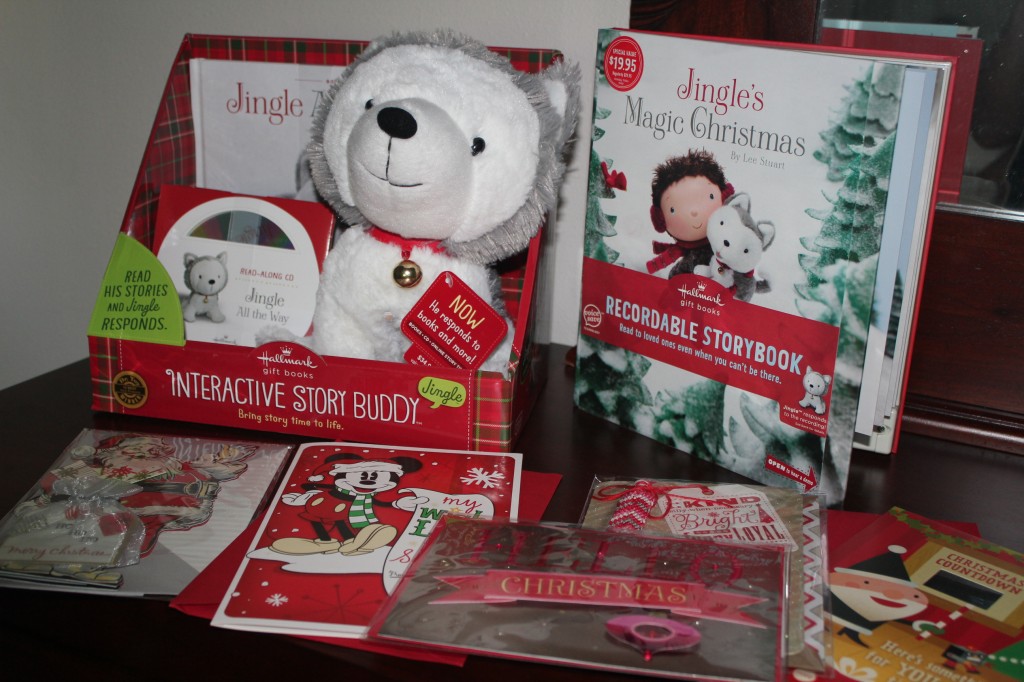 I have always loved Hallmark Products, they always have the greatest things!  I received a couple of wonderful items from Hallmark which would make great gifts.
The Jingle Interactive Story Buddy comes in a set along with the "Jingle All The Way" Book and a read along CD.  Jingle is an absolutely adorable Husky Pup.  He is soft and sweet and makes a wonderful friend for kids of all ages.  Last year around this time my daughters and I watched a movie about Jingle on TV and she loved it.  He is just the cutest thing ever.  I love that Jungle is able to interact with the story as it is being read, it's so much fun for the kids to have him join in during story time!  The Jingle Interactive Story Buddy can be found in Hallmark stores as well as online for $34.95
I also received the recordable story book called "Jingle's Magic Christmas".  With this storybook you are able to easily record yourself reading the story.  When played back the words are loud and clear.  This book makes a wonderful keepsake.  It is the perfect gift to send to a child you may not see often.  It's a way that you can always be with them!  As they turn the pages of the book they'll be able to hear you read the story to them.  It's also perfect for mom's like me who have kids who like to hear a story read over and over, with this book, they can hear me reading it as many times as they like.  This book along with some other great titles can be found in stores and online for $19.95.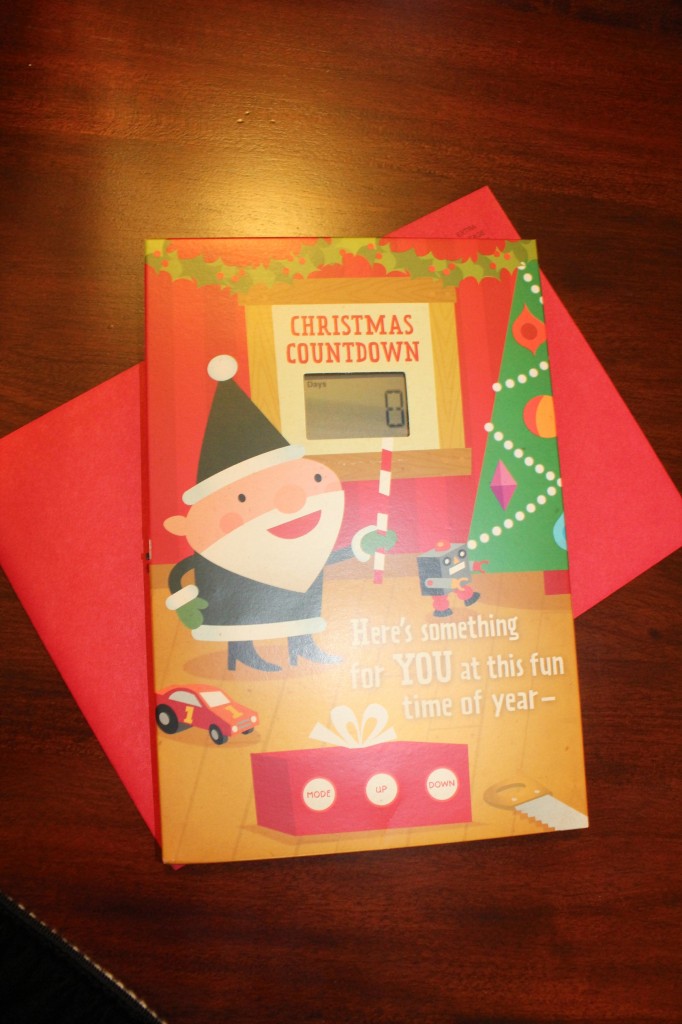 Hallmark is also known for their Greeting Cards.  I received a wonderful selection of cards that are perfect for the upcoming Holidays.  I especially enjoyed the Christmas Countdown card.  With the Christmas Countdown card you are able to program the date so that you can keep track of how many days are left till Christmas is here!  My daughter loves checking the card daily and letting everyone know just how many days are left.
Whether it's an Interactive Story Buddy, a recordable storybook, or another wonderful Hallmark item, Hallmark is always here to "Bring The Holidays To Life".
And now for the GIVEAWAY…
o   A Hallmark Interactive Storybuddy
o   One of Hallmark's Recordable Storybooks
o   A selection of the newest Signature and Interactive Greetings from Hallmark
Disclosure: I received these products for review purposes. All thoughts and opinions are my own.