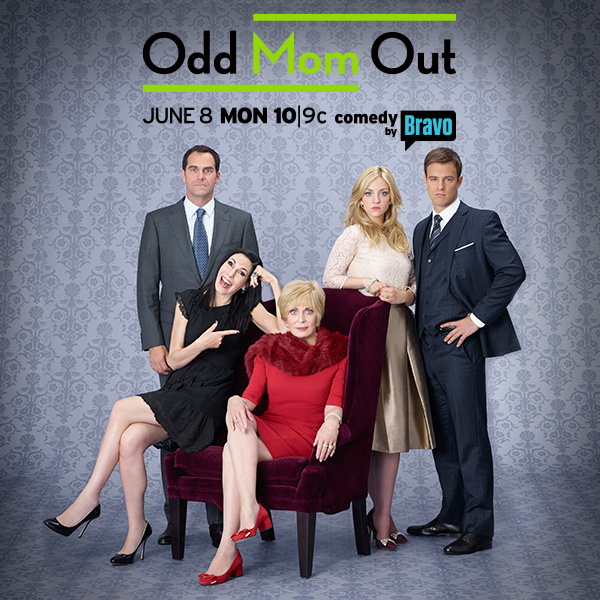 Has there ever been a point in your life as a mom where you felt like the Odd Mom Out?  A time where you just felt different than the other mom's.  A time where you just didn't fit in?  I've been there, and I'm sure many of you have too.
Motherhood can be a difficult time.  It's rewarding, fun and exciting.  But, it can definitely be tough too.  There's so much expected out of mom's these days.  From catering to your kids every need, to getting them into the best schools, and feeding them the right foods.  All mom's have their own opinions on what's right and wrong for their child.  Sometimes, the majority of mothers may feel one way, and if your opinion differs, you may feel like the odd mom out!
Bravo's new TV show, Odd Mom Out, premiering on June 8th at 10/9c follows the life of Jill, a mom who seems to be the odd mom out.  She's a stay at home mom living in Upper East Side, where one of the biggest problem moms face is getting their kids into the best private schools.  Jill is funny, awkward, and definitely the odd mom out in her neighborhood.
Odd Mom Out is Bravo's second scripted show and first scripted comedy.  If you're in need of a good laugh, this is a show you won't want to miss.  I was lucky enough to be provided the chance to screen the first two episodes of mom's night out.  It was definitely laugh-out-loud funny and I feel that I can actually relate to Jill in more ways than one.  I'm definitely looking forward to future episodes.
If you're looking for a good new show to get sucked into.  Don't miss the premiere this coming Monday, June 8th at 10/9c.  Want a sneak peak?  You can watch the trailer here.
Want a fun night in with your friends?  Invite them over for the Odd Mom Out Premiere.  Serve some appetizers along with some Mom-Ito's and Mom-Osa's.  (Recipes Below)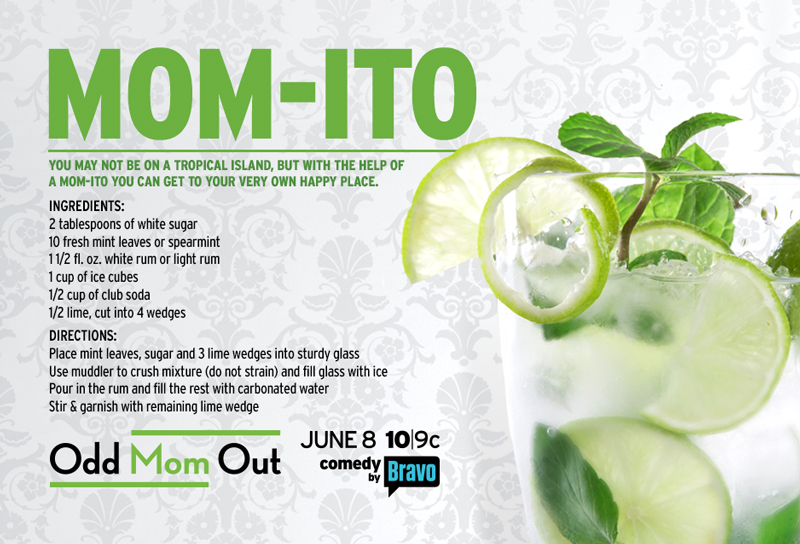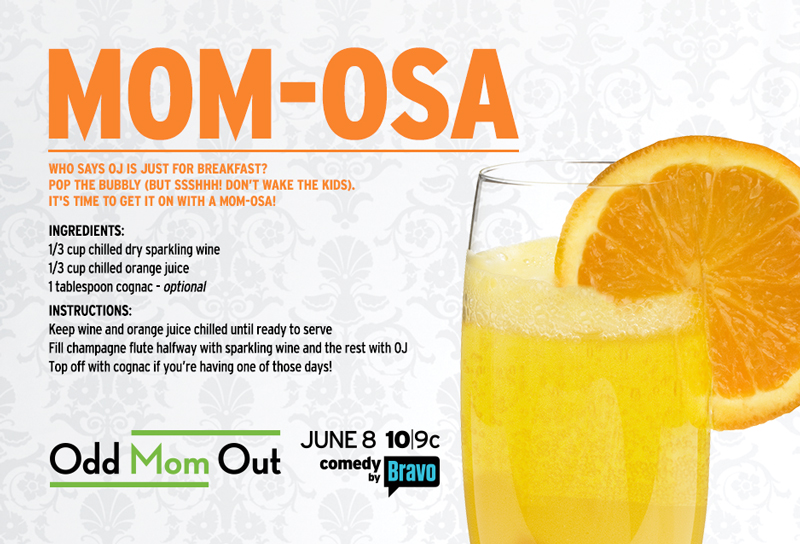 After you watch the show, head back here as i'd love to hear your thoughts on it.  Can you relate to Jill or anyone else in the show?  When did you feel like the odd mom out?